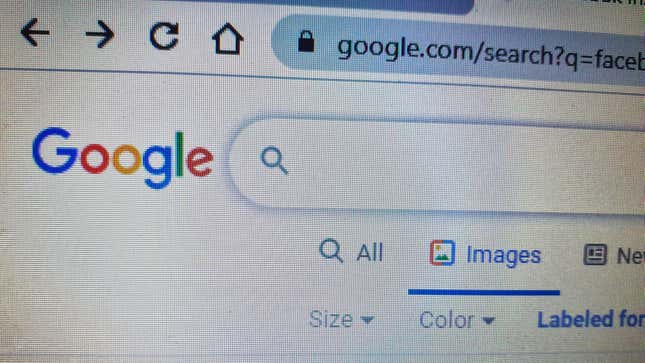 Google's search engine is getting an upgrade—yes with AI, but also with a blur filter. In a bid to shield its user's eyes, Google announced yesterday that it will blur explicit images in search results, even when SafeSearch isn't turned on.

The news comes in a blog post published by Google Senior Vice President of Core Systems & Experiences, Jen Fitzpatrick. While SafeSearch already filters out unsavory results for users that are logged in and under the age of 18, the blur setting will apply to explicit search results even when SafeSearch is turned off. According to the post, the feature will give searchers the option to view the image, but with the warning that it may contain explicit content. Fitzpatrick says that users can opt out of this feature in their SafeSearch settings.
"When it comes to kids and families using our platforms, we know keeping them safe is a priority," Fitzpatrick writes. "That's why we've invested in building experiences that align with kids' and teens' developmental stages and needs."
The SafeSearch blur filter will be released "in the coming months," and the company also announced other privacy measures it would be releasing. Google is integrating biometric verification—in the form of fingerprints—for supported computers to Google Chrome's password manager for an added layer of security. Google is also releasing virtual card numbers, which will encrypt credit card information for online purchases. According to the company, virtual card numbers were previously available only for Capital One holders, and are now available for American Express customers too.
This is actually not Google's first time flirting with blurring potentially sensitive content. In December, the company announced that Magritte, a similar blurring tool, was going open source. Magritte won't blur entire images necessarily, but can blur certain parts of images, like faces and license plates.