What does it mean to be memorialized as a good—not great, not awful—man? And can we let go of loved ones when they stay online?
Facebook used to delete the accounts of the deceased. After 2007's Virginia Tech shootings, the site changed its policy in response to the deluge of comments left on the victims' profile pages. It introduced a "memorialization" process in its place, but didn't officially announce this policy change until October 2008, when the company was dealing with backlash from Facebook's recently implemented "suggestions" to "reconnect" with particular friends-some of whom had passed away.
Social networking is changing the way we mourn the dead. Profile pages become raw and unfiltered living memorials after their holders pass away. Due to a combination of the deceased's online footprint, the person who takes over his account, and his friends who fill his Wall with comments, Facebook reveals a detailed picture of the person who once was, and still is, online.
It's easy to only recall the good times when someone you know passes away, but it's impossible to turn him into an angel when his crude photos, drunken and typo-strewn status updates, or politically incorrect Wall comments remain public. At the same time, it's equally impossible to remember someone as solely, say, a drug addict …
♦♦♦
My friend Curtis overdosed on heroin last August. It's more appropriate to call him my Facebook friend: Curtis wasn't even an acquaintance of mine, just someone I'd run into at parties. I suppose I considered Curtis a waste: a privileged kid, talented and funny, yet always completely inebriated. And now, at age 23, he's dead. I definitely didn't consider Curtis a great man, but before studying his Facebook wall over the past few months, I did not consider him good, either.
G/O Media may get a commission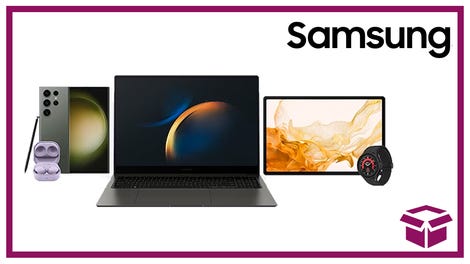 24 hour deals
Discover Samsung - Daily Deal
Curtis' brother notified family and friends (and me) of his death by posting a status update from Curtis' Facebook account on the afternoon of the day he died. I found out through others that Curtis had attempted to shoot up shortly after getting out of detox, and was found dead in a parking lot, alone. I know little more about the circumstances behind his death, but I've learned much about Curtis' life from the activity on his Facebook profile.
People still post on his Wall every day. Memories of burritos and "epic nights" are intermixed with promises to meet later on in heaven, and sadness that he passed away so young. Some messages are from close friends and family; others are from people who saw him around from time to time, like myself.
Curtis' mother uses his Facebook every day. She posts frequent status updates, which range from lunch invitations ("Curtis would have liked that, he was all about food") to uncertain laments ("Please tell me this is all just a bad dream … I love you so").
♦♦♦
"When someone leaves us," blogged Max Kelly, Facebook's head of security, "they don't leave our memories or our social network. … We understand how difficult it can be for people to be reminded of those who are no longer with them, which is why it's important when someone passes away that their friends or family contact Facebook."
In order to officially memorialize a Facebook profile, one must first report the decedent's profile by filling out a form that, among other details, asks for proof of death, such as a news article. Facebook will then leave the Wall open and untouched, but remove contact info, make the profile friends-only, and permanently lock login access.
But I've found that people don't often choose to report a death. Either they're unaware that the memorialization process exists, or they choose to continue interacting with the deceased-and, through his page, others-as though he were still an active part of their virtual community.
While writing this piece, I looked at Facebook accounts of numerous decedents I wasn't "friends" with, and I could almost always view their photos, status updates, and Wall posts. On the Wall of a man who may or may not have jumped off a building, someone wrote, "How u doing? Miss you much. Hope you were here with me on my graduation. Be in peace." Friends of a man who died from a motorcycle accident offer his grief-stricken girlfriend-still in a Facebook relationship with him-childcare help via Wall post. The brother of a man who died from cancer changes his profile picture two or three times a day.
Often, status updates posted before the account holder died are visible still. Some are chilling: "EVERYTHING IS PEACEFUL IN THE GRAVEYARD." Others break my heart: "I'm doing a lot better than I was a few weeks ago … I'm slowly getting out of my head and am able to deal with things on a deeper level. It's going to take time-but I am willing to wait."
♦♦♦
Curtis' Facebook page still lists his favorite quote as "Fuck a bitch." There are photos of him drinking and using drugs. His status updates include lines like "Dicks in my mouth, I suck them all day."
But the photos, videos, and words people regularly post on his Wall never cease to move me, even when they're just about Sega video games or math class. I've listened to songs Curtis wrote and watched videos of him dancing at a music festival. One friend even commissioned a portrait of him playing guitar.
"It's gratifying to see such an immense amount of love for a single person on Facebook," Josh, one of Curtis' friends, told me. "It's a reaffirmation that this person was loved by plenty of people, and of what they loved about him." Even someone like me who barely knew Curtis can glean a clear sense of his specific personality traits: he always lit up the room. He was always up for an adventure. He was a talented musician. Lots of girls had crushes on him in the sixth grade.
Is it healthy to virtually mourn a dead man by constantly editing and adding to the memory of him as if he were a Wikipedia page, or speaking directly to him via his Wall as if he were going to appear on Facebook Chat later?
♦♦♦
It doesn't take an anthropologist to determine that mourning rituals have always existed largely for the benefit of survivors. Anyone who has ever listened to a funeral eulogy from a church pew, or visited a Jewish family sitting shiva, knows how instrumental the group dynamic is to the healing process. If a Facebook memorial is dysfunctional, so is the way we've collectively mourned since the beginning of time.
The act of speaking directly to the dead-on Facebook Walls, for instance-seems creepy, but it's nothing new. Although it's forbidden in the Old Testament to talk to the deceased (Deut. 18:11,12, Ecclesiastes, 9:5), dialogue between the living and the dead plays a part in the mourning rites of cultures on every continent.
Every year on the Day of the Dead, Mexicans gather around homemade altars and shrines to share anecdotes about and "communicate" with their deceased friends and family. Ghanaian mourners are infamous for holding lengthy, passionate conversations with the dead at funerals. The Kotas of South India compose and perform evocative songs about people who have passed away.
And then there's the yearning to connect with the dead in the most rudimentary and chilling form I came across: legend has it that after a Canary Island Guanche passed away, the community would select a young martyr to jump into the ocean while clutching the dead man's organs along with messages for the deceased, so that he could serve as a messenger between the living and the dead.
If only it were so easy.
♦♦♦
My friend Phoebe has had more than a few Facebook friends pass away. She told me that she finds it comforting to visit her friends' Walls, but that Facebook memorials lack closure. "When you lose a loved one, you go through a natural mourning process, and part of that process is being able to let go, to forget," she explained. "Facebook eliminates that step, keeping that person and those feelings easily accessible, which I think ultimately interferes with the healing process."
Many of us live a good portion of our lives online. At the risk of sounding overly morbid, it's only a matter of time before we die there, too. Can we find a way to achieve closure via the Facebook memorial?
I think so. A few days ago, a new update from Curtis's Facebook popped up on my Minifeed, in between pumpkin-carving-party photos and links to cat memes. "I wonder what Curtis is thinking. I wish I could tell you," it said.
At first, I cringed when I read it, thinking of the pain Curtis's mother must be going through and wondering if it wouldn't be better for her to lay off his page for a while. But the next day I saw that 11 people had "liked" the update. One friend joked, "He would say, 'Del Taco ASAP!'" And with that pithy line, even I felt a little comforted.
The reason we mourn together is because there is no way to know what the dead are thinking, or if they are thinking anything at all. Facebook memorials enable us to imagine what he would think or say or do, together. They allow us to remember what he did think and say and do during his life, both for better and for worse-which I think is more meaningful and ultimately rewarding than any concrete memory, saintly or sinful. When your personal mourning period is over, you only have to "defriend" with the single click of a button to leave the wake.
Republished with permission from the Good Men Project, where this essay originally appeared. Katie Baker is a writer living in San Francisco. You can learn more about her on her website.