Dreamt up in a hotel bar in Japan by a couple of Nokia execs, the Nokia 808 Pureview phone has completely stolen MWC with its 41-megapixel sensor. I grabbed some time with Nokia's lead programme manager for imaging, Damian Dinning, to chat about how it's "almost like [they've] just invented time travel, it's that extreme."
Having already confirmed that the company's looking at transferring the imaging capabilities of the 808 Pureview into other Nokia devices (such as Windows Phone 7 handsets), Dinning told us that "how [they] blend those features in each device may be different, but we'll see the same elements every time."
One question I really wanted to ask - along with many of you, I'm sure - is, "why Symbian?" The technology took five years to get to the point of conception to aaaalmost being ready to hit the market (indeed, Nokia's still fine-tuning its low-light sensor before its May release), but instead of delaying it by another year to propel it onto the best-possible OS within Nokia's reach, Dinning said they just couldn't imagine delaying the technology any longer for its customers, when they can do it today. "I can't rationalise any benefit to delaying it for a further year, just so it can run Windows Phone 7," he told us, adding that "if you have something really incredible today, then do it today."
Apart from the fact it's running Symbian (in the Belle OS flavour), an OS Nokia has been oft-rumoured as ditching, there are several more "flaws" I've overheard people pick up on, either on the show-floor or in the comments field of Giz. The thickness of the thing (at its thinnest point, it's 13.9mm, and at the camera lens, it's 17.95mm) is challenging to say the least. The third issue is that it doesn't have an optical zoom, instead leaning once more on digital. Dinning confirmed that they've "been wanting to do a proper zoom for some time, but they haven't been able to do an optical one, because of the size." Adding that "you can increase the size of the optics, but you then end up with a device no-one wants to buy," he said it was back to the drawing-board for the team, which managed to shroud the 808 in absolute secrecy since its original conception - a huge feat in this very leaky age we live in.
G/O Media may get a commission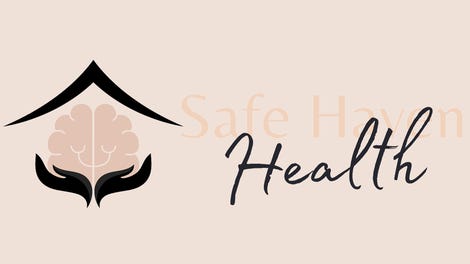 Addiction counseling
Safe Haven Health
It's obvious companies are leaning towards top-notch imaging sensors as being their saviours, with the camera being the crown jewels in the iPhone 4S, and HTC devoting most of its press conference yesterday to its new camera technology in the One series of phones. Dinning cast aside the other manufacturers' efforts, saying "what others have been doing is incremental updates, but no-one's made that step forward to make a real difference."
It's the "pixel-oversampling" technology that Nokia's quick to boast about, lest anyone thinks they just slapped a couple of extra digits on the sensor size, in an obvious ploy to grab headlines. Taking 41-megapixel images and scaling down to 5-megapixels, Dinning told us the chipset retains all the valuable data about a scene, but "throws away the stuff you don't want, like noise and artificial data." Supposedly it excels in low-light because of this pixel-oversampling tech, but unfortunately I wasn't able to test that out myself in my brief play with the phone. The company does seem to be very aware that most of its users won't shoot at 41-megapixels, especially given most photos wind up on Facebook nowadays. Within the gallery app, a Facebook logo uploads a picture automatically, at around 2 or 3-megapixels in size. But you can manually switch over to shoot in a 38-megapixel mode, which uses eight pixels for every final pixel (in a 5-megapixel photo anyway), to fold in the kind of crisp details that blew my mind during my demo.
Unfortunately I wasn't allowed to snap any photos with the demo unit I played around with, but in person, the overall build quality was better than the official photos suggested. Mirroring the 710, it certainly was light at 169grams, but by no means will a smooth line be made in your pocket. The display, a 4-inch AMOLED, was bright and clear considering its 640 x 360 pixels, and the sample photos shot with the 808 were just incredible. Obviously sending professional photographers to South Africa to take your sample shots makes a world of difference, but I just couldn't believe the level of detail when zooming in on a photo shot at just a 5-megapixel resolution. If our amateur snaps are half as good as the professional sample shots, then I think most people will be happy with the phone's performance.
It seems even the people at Carl Zeiss, which has worked exclusively with Nokia for years on its lenses, are thrilled with the performance of the 808′s camera. Saying that just hearing Carl Zeiss state they were "happy" with a cameraphone would be more than enough for them, but in this instance, they apparently sent Nokia an enthusiastic email saying that "the optics are really good," and even affixed it with a smiley-face emoticon. Quite incongruous for the famously-grumpy Germans, I'm sure you'll agree.
---
Our cousins at Gizmodo UK are on the ground at MWC, bringing you all the latest news from the show. Click here to see their coverage.