It's the winter solstice! Well, technically the winter solstice occurred a few hours ago, at 05:30 GMT (that's 12:30 a.m. EST), but you get the idea. The point is, the winter solstice just happened, and that means a few things for those of us living in the Northern Hemisphere.
First of all, it means that we just experienced the longest night of 2011; over the next few months, the path of the Sun arcing through the sky throughout the day will rise higher and higher until June 20th — at which point the summer solstice will mark the longest day of 2012. (For a more detailed explanation for what's going on at an astronomical level, check out this post on the fall equinox from back in September.)
If you're in the Southern Hemisphere, all these descriptions are just reversed; for you, today was actually the longest of 2011, and the days to come will be growing progressively shorter.
And of course, whether you reside above the equator or below it, today also marks the one year countdown to December 21, 2012 — a date which, depending on how much you serve to capitalize off the threat of an impending apocalypse, is synonymous with either the end times... or just another winter solstice.
G/O Media may get a commission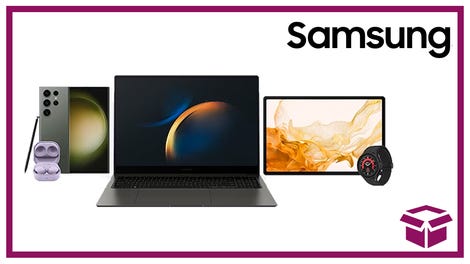 24 hour deals
Discover Samsung - Daily Deal
As for me, I'm just excited at the prospect of a little more sunshine; whether you believe 2012 will bring the end of the world or not, I think it's safe to say that most of us are probably looking forward to the days ahead when we'll be able to commute to and from work in the light of day, as opposed to the gloomy dark of late fall/early winter night.
Top image by EUMETSAT's Metosat-9 via MSNBC