The Lockheed Martin RQ-170 Sentinel is one of the most advanced stealth airplanes in the United States Air Force. It was secret drone until the end of 2009. The Iranians just claimed today they have killed one. But have they?
Update: NATO says that their operators lost control of a drone last week over western Afghanistan.
Iran military officials claim the plane was downed on their East border and has little damage. They say it was not shot down by jet fighters or ground defenses, but using some kind of electronic interference:
The informed source said on Sunday that Iran Army's electronic warfare unit successfully targeted the American-built RQ-170 Sentinel stealth aircraft after it crossed into Iranian airspace over the border with neighboring Afghanistan.
G/O Media may get a commission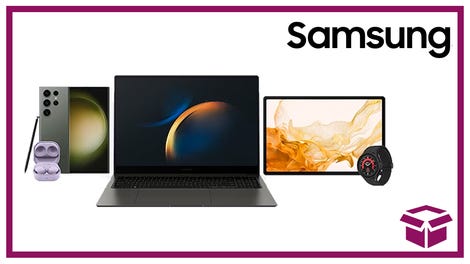 24 hour deals
Discover Samsung - Daily Deal
The Iranians have claimed US drone kills many times, although they have never produced much proof of their claims. This is the first time they claim an Sentinel kill, which is very significant. The RQ-170 is a stealth drone and, in theory, the Iranians wouldn't have the technology to detect it.
They haven't shown any picture of the downed RQ-170 Sentinel. If they really killed it, I would imagine that they would like to brag about it with videos and pictures. The United States haven't confirmed any killed drone, but you would expect that in their continuous media war.
Given the ridiculous media record of the Iranian military and the Sentinel's technology, my hunch is that they are lying their tits off.
Until they show pictures or video, I'm going to go with that.
Update: NATO's International Security Assistance Force in Afghanistan has confirmed that they are missing an Unmanned Aerial Vehicle. They have not confirmed the model. The ISAF says that operators lost control of a drone late last week and they "had been working to determine its status."
[IRNA (Translated) via Flight Global and SkyNews]