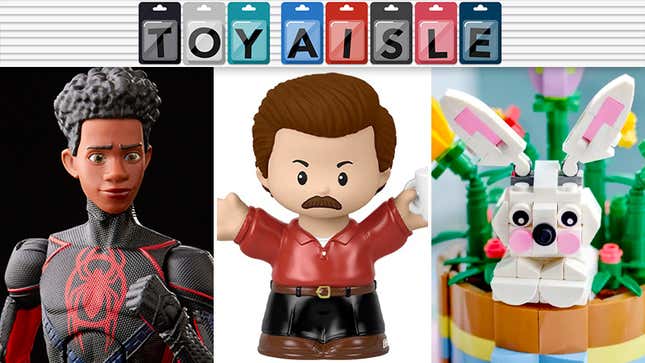 Welcome back to Toy Aisle, io9's regular round up of the latest toy news hitting the internet shelves. This week: Hasbro gets us ready to thwip with an entire legion of Across the Spider-Verse toys, Nerf goes fancy for its latest blasters. Check it out!

A Transformer Is Headed to the Moon
---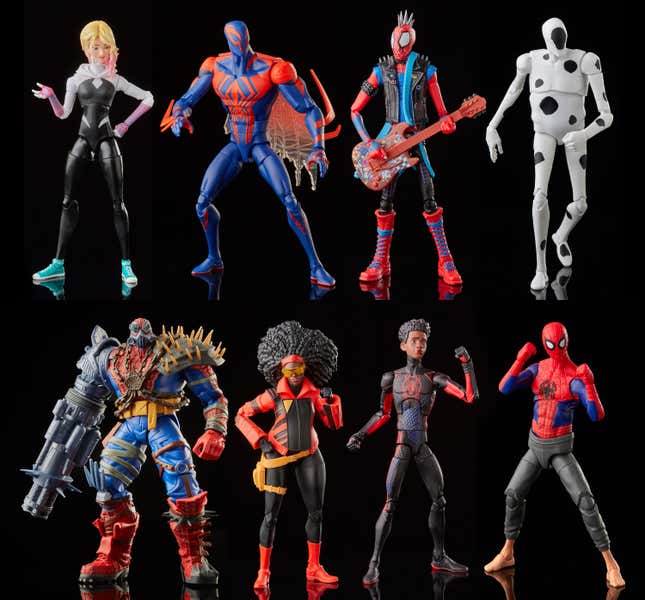 Hasbro Marvel Legends Spider-Man: Across the Spiderverse Figures
You'll still have to wait around two months for Spider-Man: Across the Spiderverse to hit theaters, but the wait will be made slightly easier with Hasbro's Marvel Legends Across the Spiderverse figure lineup hitting store shelves in just a week. The lineup will include eight figures, at least at launch: Spider-Gwen, Miles Morales, Spider-Man 2099, The Spot, Spider-Punk, Peter B. Parker, Jessica Drew, and an eight-inch tall deluxe Cyborg Spider-Woman. Most of the figures will be available for $24, although the Cyborg Spider-Woman will be almost twice the cost of the other figs, at $59.
---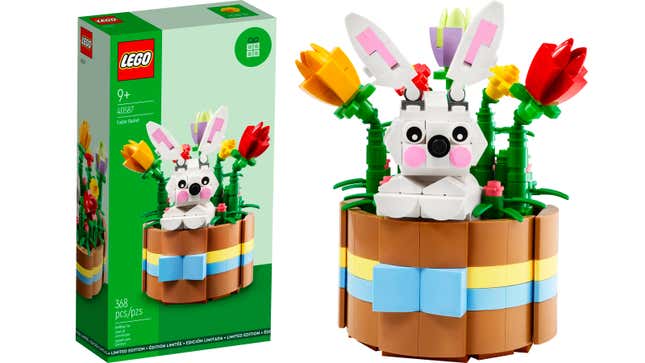 Lego Easter Basket (Gift With Purchase)
Most people don't go as overboard with Easter decorations as they do Christmas decor, but it's still a chance to liven up a space with flowers and other springtime adornments. But if you can't keep a plant alive for longer than a week, head on over to Lego's online or brick-and-mortar stores and spend $70 or more until April 9. Your purchase will include this 368-piece Easter basket full of brick-built flowers and a buildable bunny popping out. But the best part? This Easter bunny has no carbs or calories.
---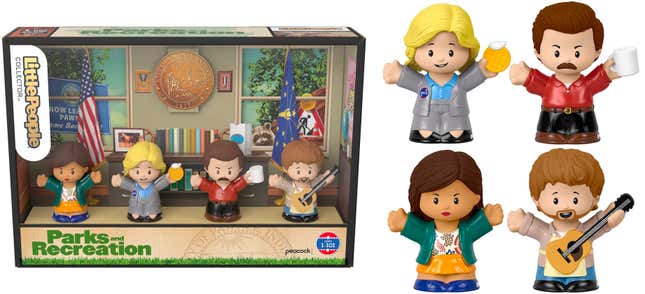 Fisher-Price Parks and Recreation Little People Collector Figure Set
Undeterred by Funko having to dump $30 million worth of unsold Pop! figures to make more room in its warehouses, Fisher-Price soldiers on with its Little People Collector sets, introducing the fan-favorite characters from NBC's Parks and Recreation. It's not terribly surprising to see who from the series got immortalized as figurines once created specifically for toddlers: Pawnee residents Leslie Knope, April Ludgate, Andy Dwyer, and Ron Swanson. The four-figure collection is available for pre-order from online collectibles stores like Entertainment Earth for $25, with shipping expected sometime in May.
---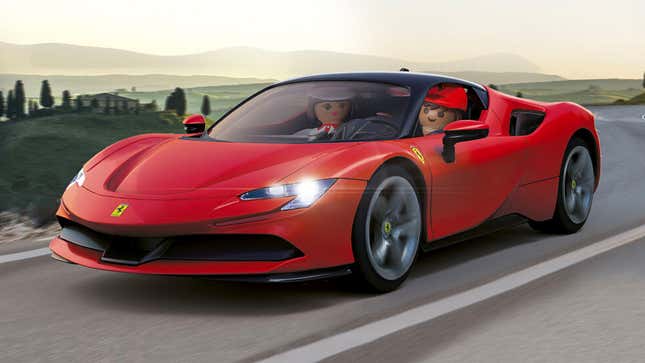 Playmobil Ferrari SF90 Stradale
If you're a car collector who prefers to focus on scaled vehicles that can fit on a display shelf, you might want to take a look at what Playmobil's been releasing in recent years. The toymaker, best known for those other claw-handed figures, now makes some of the most detailed model cars you can buy that don't require a single drop of glue to build. And we're not just talking time-traveling DeLoreans, either. Playmobil is soon introducing a beautiful recreation of the Ferrari SF90 Stradale supercar, complete with working lights including a glowing dashboard, an opening trunk with a V8 engine inside, a removable roof so you can stick a couple of figures inside, and Ferrari logos everywhere you look. It's officially licensed, and is expected to roll in sometime this month.
---

Dart Zone Pro MK-4
Nerf, the most recognizable brand name when it comes to dart blasters, offers some truly unique designs, but most are targeted at a younger audience, and their performance and accuracy reflects that. Dart Zone, by comparison, realizes that dart blasters can be fun for adults too. The accuracy and power of the Dart Zone PRO MK-1 we tested years ago was impressive, but the latest model, the Dart Zone Pro MK-4, continues to improve on everything 'kidult' dart fans found wrong with the original. It's even more customizable than the MK-1, with a long barrel for high speed and distance, a SCAR barrel to improve the accuracy of spinning darts, and the ability to easily swap out the spring that powers the firing mechanism. Pricing isn't known yet, but pre-orders should start next week.