If you're someone who's constantly talking to Siri on your phone, you might be shocked by some of the big changes coming to the digital assistant. Today at Apple's annual developer conference, the company announced a bunch of upgrades and tweaks that will be coming to Siri later this year with the launch of iOS 11. There's an assortment of big changes being made to the artificially intelligent helper, so let's dive right in.
---
Siri is getting a new voice
One of the most noticeable updates is that Siri is getting a brand new voice—both male and female—to make the assistant sound more natural and less like it's a T-900 Terminator robot. You'll notice the difference in things like inflection and the way that the assistant pronounces long sentences.

Siri's robotic voice and inability to understand users has become somewhat of a running gag in Silicon Valley and tech culture. The upgraded voice will come to many as a welcome respite from the ineffectiveness of previous generations. Siri is getting much smarter—and it's getting a more human voice to punctuate its advancement in artificial intelligence.
G/O Media may get a commission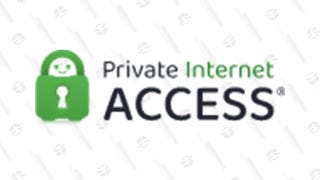 $3 per month
Private Internet Access | 2 Years + 2 Months Subscription
---
Get instant translations from your assistant
Siri is also getting an instant translation feature that many travelers will be excited about. The new version of Siri can translate from English to other languages like Spanish, Chinese, French, German, and Italian. You'll now be able to say something like "How do I say, 'Where's the nearest grocery store?'" and the assistant will automatically translate for you, and say it out loud.
The translation tool could have a major impact on the way people behave while traveling because of the fact that Siri can speak the language out loud. In the future, this could make it much easier for people to have two-way conversations in multiple languages. For now, it's important to note that Siri can only translate from English, but it's easy to imagine Apple expanding this support in the near future.
---
Siri finally gets some contextual awareness
Siri will begin to understand in greater detail how you're using your phone during the day, and it will use some of that knowledge to make smarter decisions and suggestions for you.
For example, if you received a message that asks "How far away are you?" from a friend, Siri will now use something called "on-device learning" that will suggest things like responding with your location or a calendar location. This will make replying on-the-go much easier.

The digital assistant will also be able to suggest things like news articles you might like. For example, if Siri notices that you're reading stories about Iceland in the Safari web browser, it might begin suggesting Iceland-related news from the Apple News app. This type of contextual awareness will only increase over time as Apple make more updates to iOS 11.
---
Better security and skills
Finally, Apple executives also emphasized several times during the presentation that the on-device learning means that that the system is more secure than alternative assistants like Google Assistant.
The learning that Siri experiences will be synced across devices, however, the data will remain private to you, which means that, according to Apple, the company isn't going to be selling your activity to advertisers or anything weird like that. According to company executives, you don't have to worry about privacy because it is kept private to each individual.
Apple executives also teased that there will be more third-party support to let developers integrate new and better experiences into Siri. The updated version of Siri will be rolled out later this year with the release of iOS 11.