The astronauts who flew in the Apollo space missions have been immortalized in images of their trips to space, and to the Moon. But in these photographs we see their human sides, as they prepped to leave the planet by training in some of the most forbidding locations on Earth.
Fourteen NASA astronauts pose for group pictures at Stead Air Force Base in Nevada after they completed a course in desert survival training, 1964
(via Wikimedia Commons)
Scientists prepare metal vacuum cell and Apollo crew compartment for manned tests of the environmental control system that will produce a habitable environment for astronauts. These tests were conducted at North American's Space Division in Downey, California, on May 20, 1964.
G/O Media may get a commission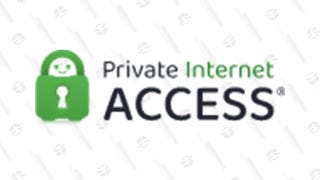 $3 per month
Private Internet Access | 2 Years + 2 Months Subscription
(Photo by AP)
This 1965 NASA Flight Reserch Center photograph the Lunar Landing Research Vehicle (LLRV) is shown at near maximum altitude over the south base at Edwards Air Force Base.
(via Wikimedia Commons)
Prime crew members for the first manned Apollo space flight practice water egress procedures in a swimming pool at Ellington Air Force Base in Houston, Texas, June 1966
(via Wikimedia Commons)
Astronaut Buzz Aldrin during counter balancing for neutral buoyancy simulation training before the Gemini XII flight in November 1966. Later he was the lunar module pilot on Apollo 11, and the second person to walk on the Moon.
(via Wikimedia Commons)
William A. Anders (Apollo 8) on a geological field trip with two geologists in Dragon Canyon area, North Iceland, 1967
(via Wikimedia Commons)
Astronaut in spacesuit traveling on the Pogo test vehicle under the Lunar Landing Research Facility gantry, June 1967
(via dvids)
Three astronauts (Charles M. Duke, Jr., Thomas K. Mattingly and John L. Swigert) participating in Apollo desert survival training in Washington state pose with Air Force Col. Chester Bohart, August 1967
(via Wikimedia Commons)
Astronaut John W. Young, Apollo 7 backup command module pilot, ingresses Apollo Spacecraft 101 Command Module during simulated altitude runs at the Kennedy Space Center's Pad 34, July 1968
(via Wikimedia Commons)
Apollo 8 astronauts William A. Anders and Frank Borman testing the "slide for life" cable that will be attached to the capsule and used if trouble should develop immediately preceding the liftoff of the Saturn V rocket, at Cape Kennedy, October 22, 1968
(Photo by Jim Kerlin/AP)
Two members of the Apollo 11 mission participate in a simulation of deploying and using lunar tools: Buzz Aldrin uses a scoop and tongs to pick up a soil sample, while Neil Armstrong holds a bag to receive the sample, April 22, 1969
(via Wikimedia Commons)
Apollo 12 Lunar EVA training, June 1969
(via GRIN NASA)
Edwin E. Aldrin and Neil Armstrong rehearse chores they will perform on moon after landing during the Apollo 11 mission, July 1969
(Photo by NASA/AP)
Divers recover the Apollo 12 command module (training capsule) in the Gulf of Mexico, September 20, 1969
(Photo by Hulton Archive/Getty Images)
Apollo 12 astronauts Charles 'Pete' Conrad Jr. and Albert Bean practice collecting rock samples at the Kennedy Space Center in preparation for their lunar landing mission, October 13, 1969
(Photo by NASA/Central Press/Getty Images)
James A. Lovell Jr. and Fred W. Haise Jr., carry out a simulation of a lunar traverse at Kilauea, Hawaii. Lovell holds a scoop for the Apollo Lunar Hand Tools (ALHT) and a gnomon, also for the ALHT s deployed in front of Haise. The ALHT carrier is at left background. The photo was taken in December 1969.
(via Wikimedia Commons)
Apollo 13 astronauts James A. Lovell and Fred W. Haise, Jr., during practice moonwalk at Kennedy Space Center. Lovell operates Lunar Equipment conveyor, a pulley arrangement to load and unload equipment from the cabin section of Lunar Module, February 1970
(via Wikimedia Commons)
Jim Lovell during an ALSEP (Apollo Luner Surface Experiments Package) activation training for Apollo 13, 1970
(via Wikimedia Commons)
Alan Shepard at Lunar Landing Research Facility before his simulator training, March 1970
(Photo by NASA/Getty Images)
Apollo 14 astronaut Alan Shepard begins a test flight of a Lunar Lander Training Vehicle, December 14, 1970, at Ellington Air Force Base, Houston, Texas
(Photo by AP/NASA)
James B. Irwin and David R. Scott drive the Lunar Roving Vehicle (also known as LRV) from the lunar training area after completing an Extra-vehicular Activity (EVA) time line study in Kennedy Space Center, Florida, 1971
(Photo by AP/NASA)
Alan Shepard and Ed Mitchell practising the collection of a football-sized rock sample, during an Apollo 14 training in Florida. And yes, that's an armadillo in the foreground.
(via NASA)
James Irwin and David Scott during geology training in New Mexico, 1971
(via Wikimedia Commons)
Eugene A. Cernan and Harrison H. Schmitt, two members of the prime crew of the Apollo 17 crew examine a rock specimen during lunar surface extravehicular activity stimulation training on a geological field trip to the Pancake Range area of south-central Nevada, September 1972
(via Wikimedia Commons)
Apollo 16 astronauts Lunar Module Pilot Charles M. Duke, Commander John W. Young, and Command Module Pilot Thomas K. Mattingly II during a training excercise in February 1972
(via Wikimedia Commons)