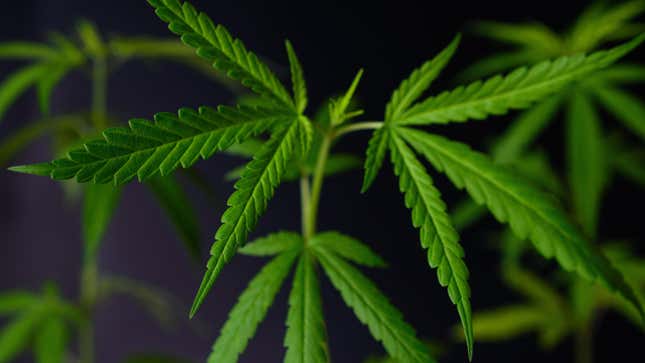 The U.S. federal government is taking a significant step closer to becoming tolerant of cannabis. On Wednesday, a leaked letter from the U.S. Health and Human Services revealed that the agency has endorsed the rescheduling of the drug from a Schedule I to Schedule III controlled substance, a more lenient designation. Any official move will require approval from the Drug Enforcement Administration (DEA), however, which has repeatedly declined to do so in previous years.
Meet Microsoft's New Surface Laptops
The HHS letter is dated August 29 and was first leaked Wednesday by Bloomberg News. It details the agency's review into how cannabis is currently regulated by federal law. The analysis was requested by the Biden administration almost a year earlier as one of several steps intended to reform national policy on cannabis. During the 2020 presidential campaign, Biden promised that he would seek the decriminalization of cannabis.
The Controlled Substance Act mandates that almost every drug available in the country is classified into one of five categories, depending on their potential for abuse and overall medical value. Schedule I drugs are considered to have no currently accepted clinical use as well as high abuse potential and include heroin, LSD, and ecstasy. Schedule III drugs, on the other hand, include Tylenol with codeine, anabolic steroids, and ketamine.
Though many states have enacted their own laws legalizing or decriminalizing cannabis use, the drug remains strictly regulated on the federal level. So cannabis becoming a Schedule III drug would lead to much looser nationwide restrictions on how it can be grown, sold, and used. It would also make it easier for scientists to study its potential medicinal properties. And cannabis-related businesses would reportedly be able to save money by claiming certain tax deductions currently unavailable to them, according to NBC News.
The review process for potentially rescheduling a drug typically includes the input of HHS. But ultimately, it's up to the DEA whether such a change will happen. A DEA spokesperson has since confirmed that the agency is now conducting its own review of the evidence. The Biden administration has reportedly hoped that it would be able to announce the drug's rescheduling this fall. But at this point, no specific timetable for the DEA's decision has been revealed.