In a press conference at the United Nations, Hillary Clinton just admitted that the initial reasoning behind her using a personal email account for official business as secretary of state was simple: She didn't want to carry around two phones. "I thought it would be easier to carry one device for my work," she said.
Clinton says this was allowed at the time. It might've been easier then, too, but Hillary will be the first to tell you that times have changed. "I thought using one device would be simpler, and obviously it hasn't worked out that way." Nope. It sure hasn't.
All that said, it's very common for many professionals in America to carry two phones. One's for work. One's for your personal stuff. Whether or not Hillary could've put an official and a personal email account on one phone was a security risk is unclear. Of course, using a homebrew email solution wasn't very secure, either.
G/O Media may get a commission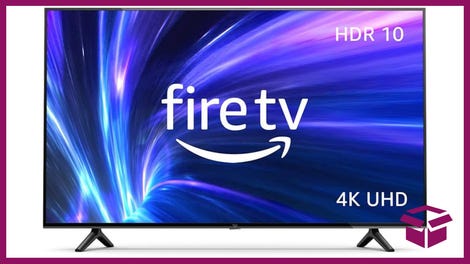 42% Off
Amazon Fire TV 50" 4K Smart TV
Hillary Clinton denies that security was ever an issue. At the press conference she insisted that the homebrew system—which she said was originally set up for Bill Clinton—was kept on the property of her New York home and guarded at all times. Clinton says there have been no security breaches. None that she knows of, at least.