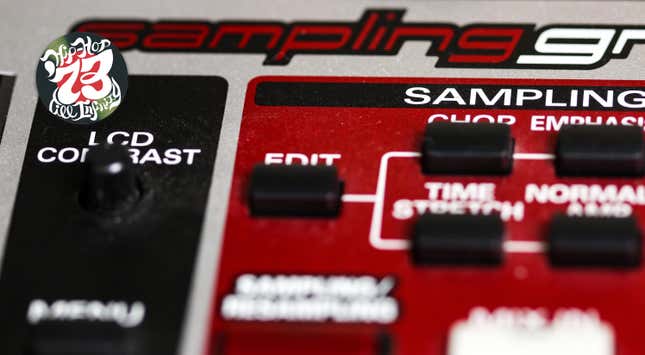 This story is part of our new Hip-Hop: '73 Till Infinity series, a celebration of the genre's 50th anniversary.

Hip-hop's ascent over the past half-century from the streets of the Bronx to the top of the charts and streaming playlists was made possible in part by new musical tech that bridged the analog and digital worlds of production. From drum machines and digital samplers to modified turntables, hip-hop artists took relatively new musical tools of the time and repurposed them in ways that have come to define not just the legacy of the tech but the entire genre.
While most artists making music in 2023 may start out with nothing more than a laptop brimming with digitized soundscapes, many of the textures that come pre-loaded onto contemporary music software were directly inspired by these chunky, metal, and plastic hunks of equipment artfully crafted by some of the world's top engineers. Continue reading below to see some of hip-hop's most important tech and what could be around the corner.