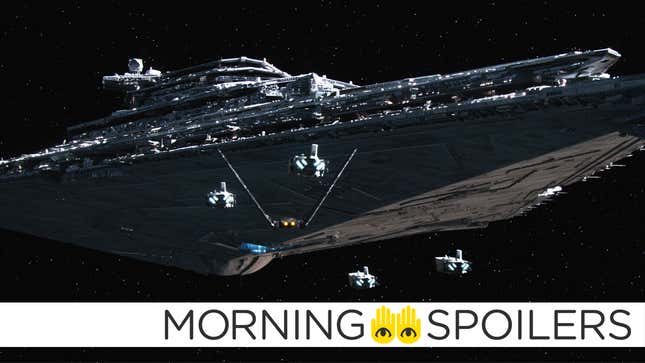 Chadwick Boseman discusses his take on Black Panther. Jeffrey Dean Morgan tells fans to expect more than just the comic book version of Negan on The Walking Dead. Plus, Supergirl drops a ton of new pictures from its upcoming premiere, and new footage from Gotham and Channel Zero. Spoilers!
The Boogeyman's Sophie Thatcher Reveals What Draws Her to Dark Characters | io9 Interview

Star Wars: Episode VIII
Lupita Nyong'o has revealed to Collider she has yet to film her scenes as Maz Kanata, despite the film having entered post-production:
Rian! I haven't worked with him yet; I've yet to shoot. That's in my future.
Although it would not be uncommon for her to shoot after principal photography given that Nyong'o plays a motion-captured character, it's a weird revelation considering Rian Johnson was teasing motion-capture footage being recorded for Maz months ago.
Given that Nyong'o was present on the set of The Force Awakens to film her scenes with the cast physically in her motion capture rig, it seems that this time her voice work and facial performance will be added after the fact. However, shortly before The Force Awakens released, there were rumors that alleged Maz's role in the film was reduced due to J.J. Abrams being dissatisfied with Nyong'o's performance on set (her first time working with motion capture). These were heavily denied by Abrams. Presumably this is just a shift in approach for Episode VIII's production rather than anything related to those reports.
---
Black Panther
Chadwick Boseman tells Entertainment Weekly how he feels about Black Panther's nature as a hero:
This is an anti-hero, sort of. I feel like although he is a superhero, he is a super anti-hero.
---
Guardians of the Galaxy Vol. 2
Chris Pratt would like the Punisher to team up with the Guardians in a future installment:
Oh, gosh. I don't know. I'll have to leave all that to Marvel, releasing who's going to fight what. Me personally, I don't even know the right answer to that. If I say the wrong thing I'll get in trouble by Marvel or by the fans. It'd be awesome – I would like Peter Quill to meet the Punisher. He's not in the movies, but if I'm talking Marvel Cinematic Universe, I think it'd be cool for Peter Quill. Punisher was my favorite growing up so that'd be cool for me to meet him.
---
Underworld: Blood Wars
A new poster has been released. [Coming Soon]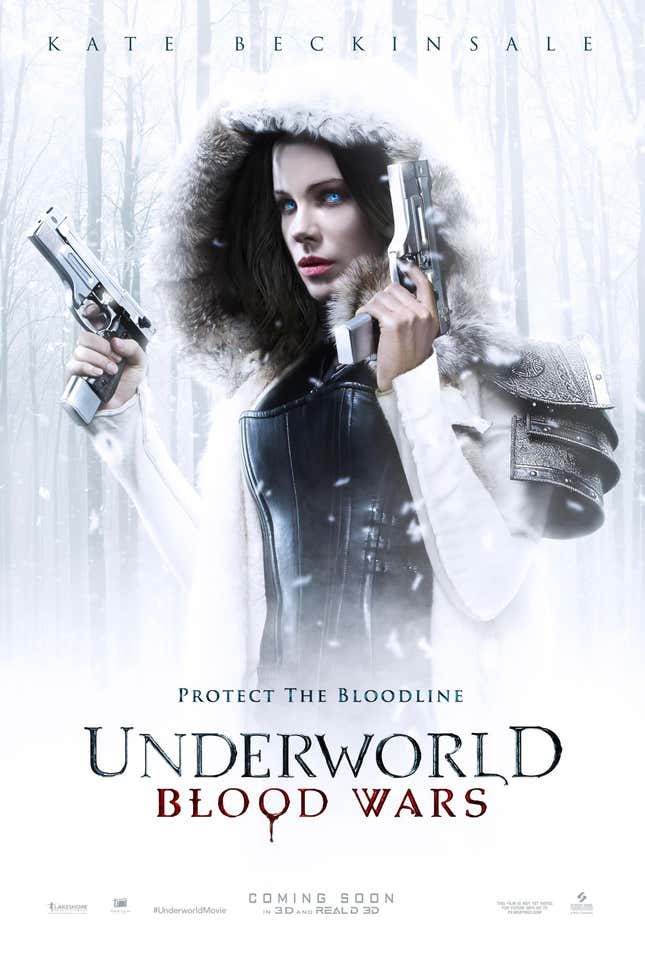 ---
Moana
Speaking of posters, Dwayne Johnson revealed this new one for Moana, as well as announcing a new trailer will arrive on Thursday.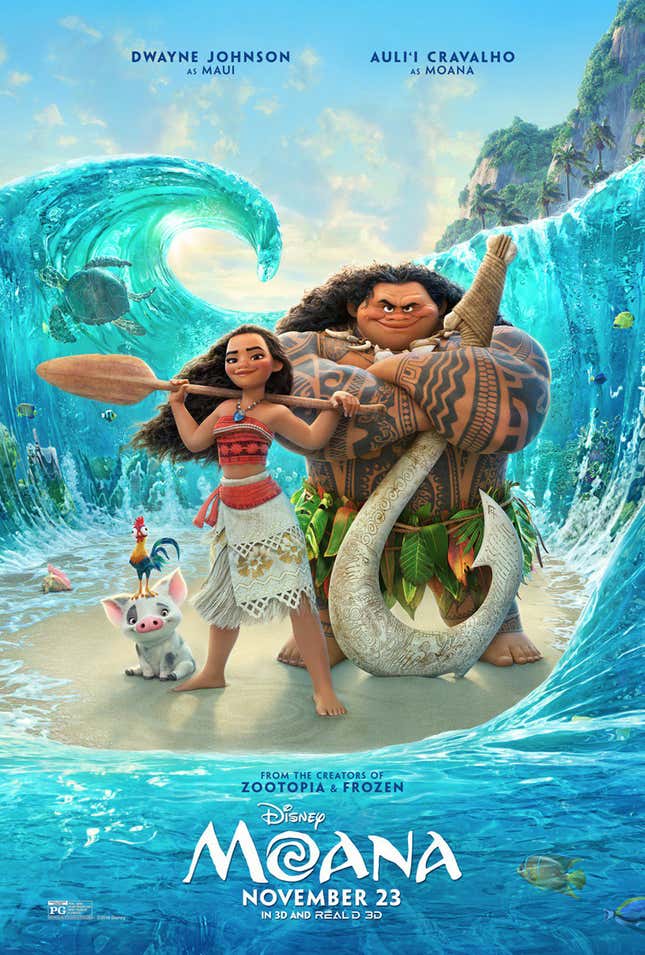 ---
The Walking Dead
Jeffrey Dean Morgan says fans should expect more than just what's in the comics to appear in the show's version of Negan:
If I just make this guy manic and kind of one dimensional then I don't have anywhere to go. So I thought, for me, and especially after doing that first episode, the introduction, and some head bashing, there had to be a place I could go. I try to make every scene a little bit of a rollercoaster so you don't know. So it'll keep you on your toes of where Negan is, and I only have so much I can go on working on the comic book.
[EW]
---
The Punisher
Ben Barnes has joined the cast as a series regular, but in an undisclosed role. TV Line reports that he could be playing Bobby Saint, son of corrupt businessman Howard Saint in the 2004 Punisher movie.
---
Blindspot
A synopsis for the fourth episode of season two, "If Beth," has been released:
Nas and Weller navigate their new dynamic as co-leaders during the team's hunt for a museum gala assassin, who turns out to be harboring a dark secret; Jane starts to see a softer side of her old organization.
---
Luke Cage
Cottonmouth intimidates a guest in a new clip from the show.
---
Supergirl
Tons of new pictures from the opening two-parter, "The Adventures of Supergirl/The Last Children of Krypton" have been released. You can find many more at the link. [Coming Soon]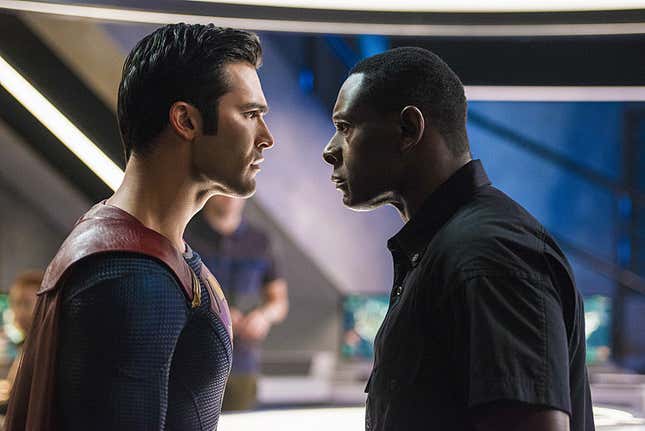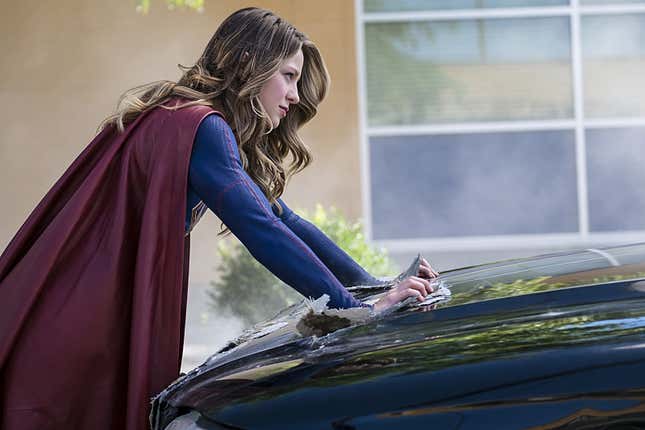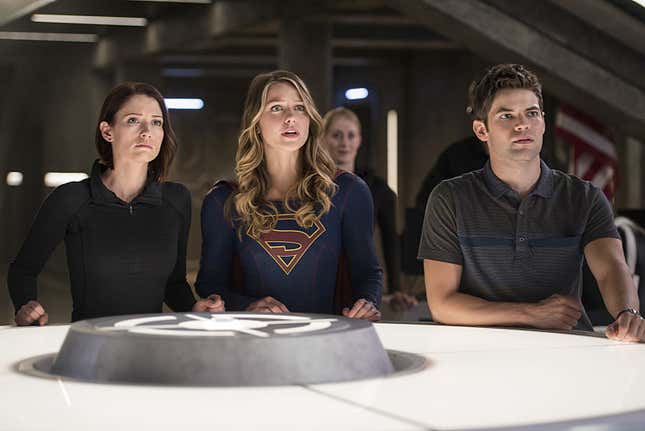 The CW continues to dance around releasing footage from the new season with a brief new teaser:

---
Agents of SHIELD
Coulson meets his new boss in new images from the (appropriately titled) "Meet the New Boss." More at the link. [KSite TV]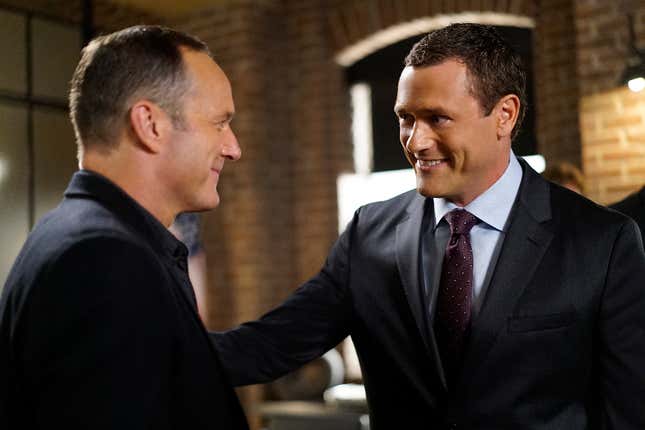 ---
Channel Zero
Here's another promo for the creepy anthology show.
---
Gotham
Finally, Selina and Harvey get new promos teasing the new season:
---
Additional reporting by Gordon Jackson. Banner art by Jim Cooke.