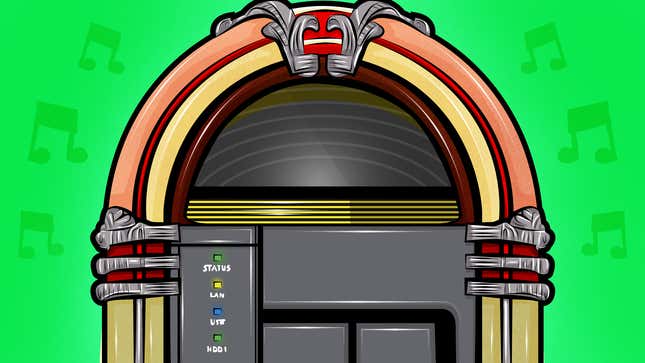 If you're like me, you've got hundreds of gigabytes of digital media files, everything from movies, to music, to TV shows, stored across portable hard drives, old laptops, and various PCs. Wouldn't it be great if all of that media could live in one place and be able to be easily accessed by your other computers and smart devices? With the right apps and a network attached storage device, you can do just that.
Boogeyman's Director Talks Working on Bigger Budget Horror
Step 1: Buy or Build a NAS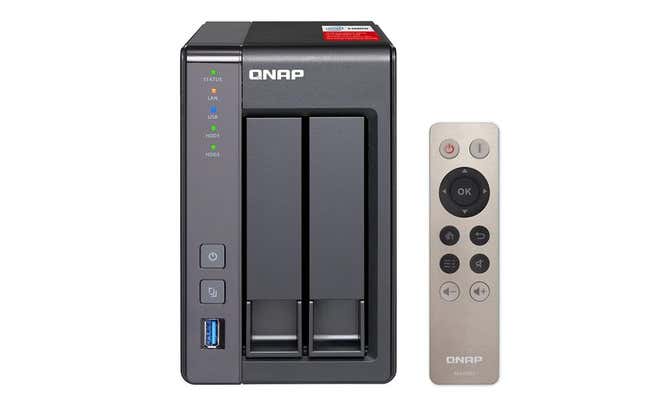 To build your own ultimate home media server, you're going to need some kind of network-attached storage system, commonly called an NAS. This is basically a mini computer with at a hard drive inside, that will help corral all of your media. It connects to your home network, so you can then access that media on other devices.

You can build your own NAS from an old computer and hard drives, or you can buy an enclosure system. Which option you choose is up to you, but unless you want to spend a lot of time configuring settings (and you might!) or have very tight budget constraints, I'd suggest just buying an off-the shelf NAS. Not only are the units you buy off the shelf smaller (which is nice), most come with software that's easy to use.
Companies including Synology, QNAP, and Western Digital all sell NAS units that store multiple hard drives. How many drives you need depends on your storage space and goals. The average user is probably fine with a two-bay system that will store two 3.5-inch hard drives. What size drives you use are up to you, but know that most systems will require you use the same size drive in both spots.
Our friends at The Wirecutter recommend the QNAP Turbo NAS TS–251 as their best NAS. It's $250 on Amazon, though a newer version that has more RAM is $340 There is also a $320 TS–251A, which comes with a remote and is optimized for media playback. One of the nice things about the QNAP 251 series is that it comes with an HDMI port, which makes connecting it to a TV or big monitor super easy. I've personally had a lot of success with Synology's NAS systems, and the DS216, which sells for $250, is excellent. It's not quite as powerful as the QNAP, so for your money you're probably better off with that unit, but it's definitely worth considering.
Keep in mind, these prices DO NOT include hard drives. That costs extra...
Step 2: Choose Your Hard Drive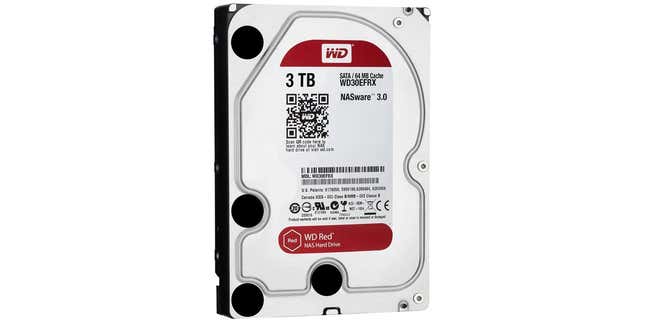 Once you've got your enclosure, you need to get hard drives for your NAS. Without getting too much into how RAID systems work, just know that for a two-bay system (or any system with multiple drives), it's better to fill it with identical drives.

You don't have to get a NAS-certified hard drive, technically any 3.5-inch desktop drive will do, but in my experience, NAS drives tend to work better because they are designed to run 24/7. And since you presumably want the data you put on your NAS to stay safe, it's not a bad idea to spend a bit more to get a NAS drive.
I like the Western Digital Red series of hard drives, but the Seagate IronWolf series get good reviews too.
My advice is to buy as much space as you can afford, because once you start using your NAS as a media server, you'll probably find that yourself using it more than you may have expected.
Step 3: Setup and Configure Your NAS
The setup process is going to be different for every NAS, but the instructions that come with the unit should help you out. Generally, you just need to install the hard drives (which usually just means connecting a cable and placing it in the housing), plug it into power, and connect it to your router via Ethernet.
Most modern NAS systems will work with wireless USB adaptors (and some even have wi-fi built-in), but it's really best to connect it directly to your router or switch. Don't worry, with the way the software is configured, all of your wireless devices will still be able to access content remotely.
Then just follow the instructions provided by your NAS maker to continue with the setup process. That usually means visiting a web address on another computer (unless you want to connect it to a monitor locally). If you've ever installed an internet router, the process is similar.
The system may ask you about how you want to setup your RAID configuration. The manual should give you a good overview of what you want, but you can also look at this guide offers a good overview.
Step 4: Transfer your data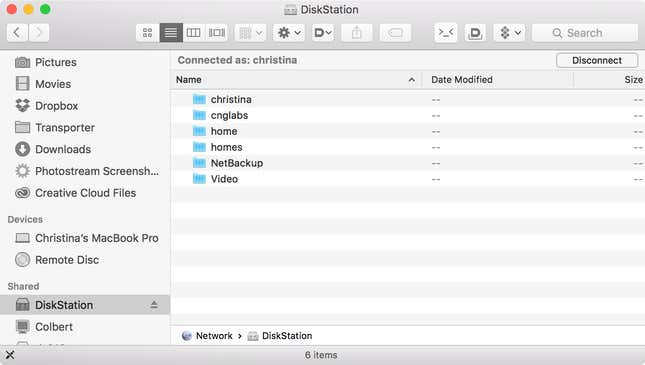 You probably already have a lot of files and data scattered across hard drives, old computers, and other devices. The great thing about a NAS is that you can put all of that data there instead and then every computer on your network can access it.

Transferring data to your NAS will differ from system to system, but once your NAS is correctly configured on your network, you should see it in your file manager on macOS or Windows. You can then transfer files over the network over wi-fi (slower) or Ethernet (faster).
Most NAS's also have USB ports, which means you can plug in an external hard drive and transfer data that way too, using the file manager built into the NAS.
QNAP and Synology both have guides if you get confused.
Step 5: Install apps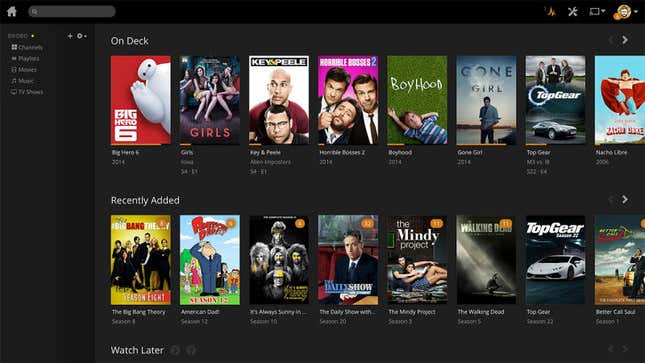 Once you've got your NAS setup, it's time to install apps to make it sing. Apps are really what will turn a NAS from a glorified Time Capsule into something that can make it super easy to enjoy your many files across many different devices.
The method for installing apps will differ from NAS to NAS, but in general, you can use a package manager–think of this like an app store–to pick and choose what apps you want.
Most of the apps we're talking about are in the QNAP and Synology app stores, so you can search for those solutions and install them directly from the software.
Here's a rundown of the most common things you'll want to do.
Create a sick media server with Plex 
One of the best reasons to use an NAS is as a way to have your own media server for music, movies, and photos. Plex is easily the best solution. You can install and configure the Plex Media Server on your NAS. Once configured, Plex will take all the content on your NAS (or even your entire network), and make it easy to server and playback.
Plex is in the app stores for both QNAP and Synology, but sometimes the version there can be outdated. If you want to manually install the app, you can download the files from Plex's website. We've run a few guides about getting the most out of Plex.
Plex is the easiest media server to setup, and it has apps for basically every platform known to man, meaning you can easily access content from basically any device—from your Android phone to your iPad, to the set-top-box attached to your TV.
Plex is free, but if you pay for the Plex Pass ($45 a year), you can even remotely access all of your content. That's right, you can chill at the office while watching old episodes of The Office. You can watch Airplane! from an airplane.
Automatically get content with Sonarr
OK, so you've got Plex on your NAS, now you might want some additional content to go along with it. You can obviously buy or rip your media to your system, but there are apps that will make the process of procuring additional content that much better.
As always, follow the copyright laws in your own country or region. Ahem.
There is a great app called Sonarr that makes it easy to basically download any TV show you want. It will even automatically continue to download each episode as it airs. Sonarr has installation packages for major NAS platforms including QNAP and Synology. Once you install the service, you add different sources that can be used to monitor the TV shows you want. That content can then be automatically ingested into Plex so you can watch your TV shows on your own time. If Sonarr isn't your thing, a similar app called Sickbeard works in much the same way.
BitTorrent client
BitTorrent is great, but maintaining a constant connection on a PC can be a pain. You can setup your own BitTorrent client on your NAS. Both Synology and QNAP offer an app called Download Station that lets users download files from BitTorrent, FTP, NZB (newsgroups) and more.
The app can continue to run in the background while you do other stuff, so you can download new stuff and upload to others while accessing files or streaming media to your TV.
Backup solution
In addition to storing your media, you might as well use all that hard drive space to back up your files. One of the best ways to use a NAS is as a backup solution for all the other files in your house.
If you're a Mac user, you can even use your Synology or QNAP device with Time Machine. This means that all of your data will be safely stored in case something happens to your mainmachine.
And if you use Windows, both Synology and QNAP have guides for backing up your machines too.
Step 6: Have fun
It takes some time to set up, but once you've configured your NAS, it should run like an appliance. Feel free to add new apps–maybe you want to run your own web server or even Minecraft server–and play around.