Gizmodo reader Tal Ater agreed that Facebook's new chat system is a clusterzuck of confusion, so he created a little program to fix it! It will take off the list anyone who's offline. Here's how to do it:
• Drag this bookmarklet and drop it on your browser bookmark bar:
• Open a new Facebook window, click on Fix Chat on your bookmarks and open the chat bar.
That's it. Now Facebook chat will only show the people who are online (green icon) or recently online (with the away icon). It works great but, as always, run this software at your own risk.
You will need to click on the bookmarket in every new Facebook window (I keep mine open most of the time, so this is ok). If you use Windows, you can also run a program that will fix the chat forever. You can find it at his download page. Tal says that he's working on a program that will fix the chat permanently on Mac and Linux systems.
Hi Jesus,

How about that "Show only online friends" button you asked for?

I read your article on why facebook chat is screwed up, and decided to pull up my sleeves and dig into the facebook source code to see if that would be possible.

It turns out, all it took was changing one line of code, and no more letting facebook decide for us who we want to talk to.

I just published the code as open source on GitHub.

And for the less geeky crowd, I even created a little executable that you can download and run to fix the facebook chat once and for all.

You can read more about it and try it yourself on my site.

I'd be happy to answer any questions, and hopefully see it covered on Gizmodo.

Either way, thanks for the idea
And again, remember that there are still plenty of reasons for quitting Facebook and going to Google+.
G/O Media may get a commission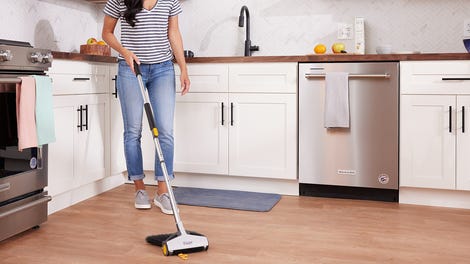 BOGO 50% Off
Flippr - BOGO 50% Off