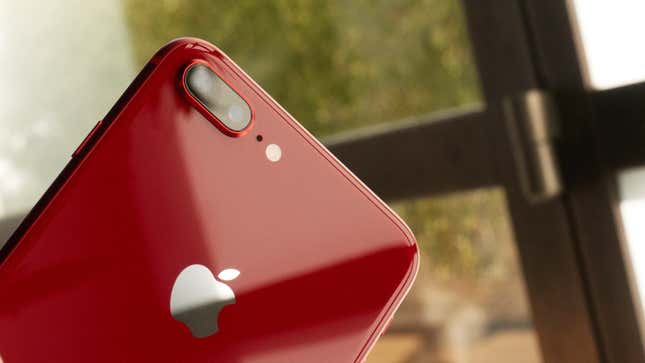 Some moments in life demand a live stream: Protestors swarming down your street. The immediate aftermath of a World Cup final. Maybe even a best man speech. Livestreaming allows your friends, family, and followers unprecedented access to what's going on around you, and nearly every major social network and video app seems to have some kind of livestream feature now days. So which one do you use and how the heck do you start streaming?

Boogeyman's Director Talks Working on Bigger Budget Horror
It depends on what kind of access you want to give others to your livestreams, and whether you want those livestreams to be last forever or just last until the end of the day. Below is an explanation of every major livestreaming app and how to use it. While we did try out several other live streaming apps the reliability problems and an abundance of ads make them difficult to recommend on the whole. If you really don't want to sign up with Facebook, Twitter or YouTube, they're worth a look, but otherwise you're better off sticking with the big names below.
Instagram
To go live on Instagram, tap the Camera icon in the top-left corner, just as you would if you were taking a photo as normal. Tap Live, and you're almost ready to go, so make sure Instagram is using the right camera (use the button to the left to swap). Tap the cog icon (top left) if you want to hide the feed from certain followers, or want to stop people from commenting on your broadcast.
Hit Start Live Video to do exactly that—Instagram will ping a selection of your friends who are currently online to let them know you're streaming (it's not clear exactly how it chooses who gets an alert and who doesn't). As the feed continues, more people get invited via in-app notifications, with new viewers showing up at the bottom of the screen.
The buttons along the bottom let you switch between the front and rear camera, send messages out to your viewers, and even invite guests to the feed—so their camera feed goes into a split screen with yours. When you end the video (the button at the top), you have the option to keep it on your Story for 24 hours, if you don't want it to disappear completely. It's not the most advanced live streaming service, but it's built to be a social, and works well from that perspective.
If the bulk of your friends are on Instagram, there's really no reason not to use it for your live streaming purposes—the option to add the feed as a semi-permanent Story is handy for anyone who may not have been online at the right time, and you do get a few limited controls over who can see the stream and who can't. If you save the stream to your camera roll too, it's simple to share it afterwards on other sites and in other apps.
Twitter and Periscope
Twitter's Periscope can be installed as a separate app or used from inside Twitter, if you don't have Periscope installed on your phone: If you opt to compose a new tweet, you'll see a little Periscope button underneath. Tap this, give your video a title to help people work out what's happening, and tap Go live to start broadcasting.
Notifications at the foot of the screen let you know when someone has joined the feed, and you'll see likes and comments pop up from the bottom. To interact with anyone who appears, tap on the name, and you can view profiles and send replies. It's pretty bare bones, but it works—swipe down and tap Stop broadcast when you've filmed enough.
Tap Save to camera roll to do just that and save the clip privately to your phone. Your live stream is also automatically saved as a tweet if you access Periscope Lite through Twitter, though you can obviously just go in and delete that tweet if you don't want it sticking around or retweeted anywhere. It's basic, but it's a good option if you want more people to see the stream beyond just your friends and followers (the saved tweet is visible to anyone if your account is public).
If you go through the Periscope app instead you get a few more options in terms of account management, following other people, and discovering new streams—you also don't have to connect Twitter if you don't want to. Tap the Camera icon down in the lower right-hand corner to start a broadcast, and the process is the same as before. You can, however, post to both Twitter and Facebook at the same time, and limit viewers to certain groups.
Facebook
Facebook is keen for someone, anyone, to start using the Stories feature it copied from Snapchat, and live streams count as part of that Stories section. Load up the Facebook app on your mobile, tap the Add button on the Stories pane, and you get put into an interface that's very much like Instagram's. Scroll over to the Live option to get started.
Facebook includes more options and frills than Instagram and Twitter do, though a lot of the features are the same (you can cross-post between Instagram and Facebook of course). You can limit the feed to your friends, or a certain subset of friends, or make it public for anyone to see; you can also choose to make a permanent record of the feed as a post after you've finished. Tap the To button on screen to edit these options.
When you're ready, hit Start Live Video and the broadcast begins. The buttons at the bottom let you add comments for viewers to see, interact with viewers, switch between the front and back cameras, add filters and stickers (if you really must), and so on. Tap Finish to stop, at which point you can choose if you want to keep the stream alive as a Story for 24 hours, or get rid of it completely (besides the option to save the video as a post on your profile).
Facebook live streaming is very much like Facebook in general—it's crammed with options and features for setting an audience, and adding enhancements, and if the people you want to reach are on Facebook then it makes sense to live stream from here (especially if you want the stream to remain available afterwards). For quick and simple streaming though, it feels a bit too much.
YouTube
If you're looking to reach a wider audience with your live streaming, or perhaps you want to set up a stream that anyone anywhere can view, consider the live streaming option built into YouTube. When a live stream finishes, you have the option to save it to your channel (with a restricted audience, if necessary) or delete it. You do need a verified account for this though (which basically means YouTube has your phone number).
From the YouTube app, tap the Camera icon at the top of the interface, then tap through all the permission screens if you haven't done so before. When you reach the recording screen, tap Go live and set your video options—a title, an audience (public or unlisted), and a location, if you want to attach one. Under More options you can turn live chat on or off for the feed.
With that done, tap Next, take a thumbnail for your video, and hit Go live again to get started. On the recording screen itself, you can see current viewers and comments, switch between cameras, mute the microphone, and even add a few filters for good measure. Tap the Menu button (bottom right) to share the feed with others straight from your phone, and when you're done, tap the cross icon (top right) to end the stream.
As you would expect, YouTube is the most professional option here, and has options you might need if you're expecting an audience of thousands: It's perfect if you want to set up a live feed open to anyone or a select few people, irrespective of who you might or might not be connected to on social media—and you can even schedule live streams in advance. It's also well suited if you want to keep your live streaming separate from your social network feeds.