Hacker Loktar_Sun has discovered how to easily unlock your iPhone 4S—and any other iPhone. The unlock will free you from your carrier's tyranny, which is great news, especially while traveling or switching companies. We have tested it and it works.
You will only need a jailbroken iPhone. The rest is painless:
IMPORTANT: Before starting, make sure to have the latest iTunes. This process should be painless and easy but, like with every other unlock, proceed at your own risk.
Step 1
Go to Cydia and add repo.bingner.com as one of your app repositories. Search for Sam Bingner's SAM package and install it.
G/O Media may get a commission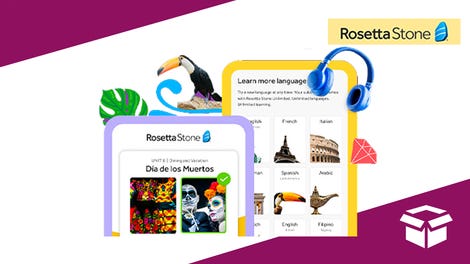 Extra 20% off
Rosetta Stone Lifetime Subscription - All Languages
Step 2
Click on SAMPrefs icon.
Step 3
Go to utilities. Select De-Activate iPhone. Make sure your iPhone is deactivated under More Information.
Step 4
Click on By Country and Carrier in Method. Then select your carrier.
Step 5
Click on More Information again. Copy your IMSI (International Mobile Subscriber Identity) in SAM Details.
Step 6
Click on Spoof Real SIM to SAM.
Step 7
Go to the main SAM menu and change the Method to manual. Paste the IMSI in the field.
Step 8
Connect the iPhone to iTunes. It will reactivate your iPhone.
Step 9
Disconnect your iPhone when done and quit iTunes.
Step 10
Disable SAM in the SAMPrefs app.
Step 11
Connect your iPhone to the computer. iTunes will start up and tell you it can't activate the iPhone.
Step 12
Close iTunes and open it again.
Step 13
This time, iTunes will activate your iPhone and it will be unlocked! You will be able to turn off your phone and do whatever you want. The unlock will keep working, at least until Apple releases its usual countermeasures in a firmware update.
If your push notifications stop working, go to SAM again and click on Clear Push then connect to iTunes again.
I wish they had discovered this before I went on my last trip. It could have saved me so much money. Still, this is fun. It reminds me of the good old days of the mighty first unlock saga. [Weiphone via Singularity via Tony Kaye]