We've said before that the HTC One X is one of the best Android Phones you can buy. The One X + ups the phone's already impressive specs with a 1.7 Ghz quad-core Tegra 3 processor. And HTC's clearly heard customers whining about battery life, because the Plus packs a 2,100 mAh battery. Can HTC's new heater fight the good fight against the likes of Samsung's hot rod Galaxy SIII?
Disclaimer: We reviewed a UK version of the One X plus, so we couldn't test things like its LTE connection. In other words, while we can get a good idea of what the phone's like, we can't come to an officially official conclusion about it, or rank it fairly with our usual stars.
What Is It?
HTC's latest and greatest Android phone: a quad-core beast running Android 4.1 Jelly Bean.
G/O Media may get a commission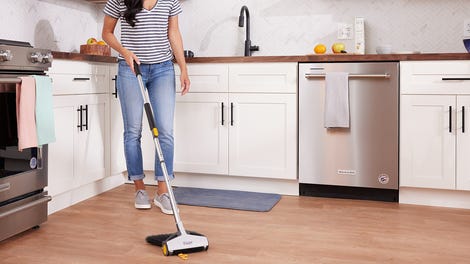 BOGO 50% Off
Flippr - BOGO 50% Off
Who's It For?
Androiders who crave the absolute fastest thing they can get.
Design
Like the original One X? Good! Because this phone looks exactly the same. Thin and light. Our review unit was decked out in a pretty disappointing variant of soft-touch plastic that somehow managed to attract smudges like it was a touchscreen or something.
Using It
As promised, this phone is fast. Apps snap open, games whiz by with zero labor. Jellybean's impressive Project Butter turns scrolling through lists and screens into some sort of expressionist art: It's hypnotically smooth. It looks like the original X's heat issue has been solved by a faster processor (with more cores) that doesn't have to work as hard. We played graphics-intensive games for hours without it getting uncomfortable, and it never crotch-cooked us riding around in a front pocket all day.
The Best Part
HTC managed to make the phone bigger on the inside while maintaining the OG X's svelte proportions. The two phones are physically identical, and on our official Gizmodo scale, the Plus was only 8 grams heavier. (A dollar bill weighs six grams.)
Tragic Flaw
Big phone + stylish jeans = accidental power button-presses that turn the phone off in your pocket. (Yeah, yeah, I know: You wear Junkos and that never happens to you and hipsters should die. Congrats.)
This Is Weird
The included Beats Audio®©℗™℠ made sound quality worse on every single pair of headphones we tried. OK, I guess that's not too weird.
Test Notes
Samurai Vengeance remains the Gizmodo standard testing game. We own.
The phone managed to pull down an average of 2.8 mpbs via its HSPA connection.
The phone lasted all day on a single charge, but a big caveat for you Yankees: your version may not fair as well on LTE. [ed. we'll update when we get our hands on that one]
Like the HTC One X, this still has the best screen we've ever seen on a phone. Bar none. It's just gorgeous.
I like HTC Sense. There, I said it.
Should You Buy It?
Probably! If you're in the market when this phone comes to American shores (to AT&T), you can do a lot worse than this attractive, powerful handset.
HTC One X Plus Specs
• Network:
• OS: Android 4.1
• CPU: 1.7 Ghz quad-core Tegra 3
• Screen: 4.7-inch Super LCD2 (312 ppi)
• RAM: 1GB RAM
• Storage: 32GB or 64GB
• Camera: Back: 8MP, Front: 1.3MP
• Battery: 2,100 mAh
• Price:
• Giz Rank: n/a