There were rumours abound yesterday with talk that Sony were potentially considering 'loaning out' Spider-Man to Marvel for appearances in their films. Not only does the rumour require a hefty dose of salt, it got me thinking - I don't really want to see Spidey show up in the Marvel Cinematic Universe any time soon.
It's not that I don't think Marvel should have creative control over the character's movie appearances - the recent news that X-Men comic writers are hesitant to create new mutants for stories because Fox would legally own them is evidence enough of the mess born out of the company selling off some of its biggest properties to movie studios - it's just that, at the moment, I don't think Spidey is a good fit for the MCU as it is now.
Partially because the rumour reads like that this wouldn't be a deal where Marvel got to make Spider-Man movies, but one where the character would be available cameo in big team ups like The Avengers - and whilst yes, Spider-Man has been an Avenger in the comics for a very long time, I think the character is at his most interesting when he's standing on his own instead of as part of a group.
G/O Media may get a commission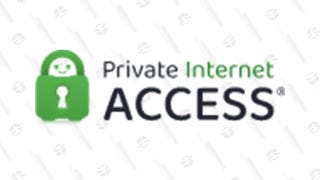 $3 per month
Private Internet Access | 2 Years + 2 Months Subscription
What makes Spider-Man such an appealing character is that despite his occasional steps into the larger world of Marvel comics, Spidey's storytelling universe is a smaller, close knit one away from everyone else. He's an every-man, relatable hero, but his story is equally about Peter Parker as a person as it is Spider-Man as a hero, it's about the balance between those two sides of himself - the villains he faces are often tied just as much to Peter as they are to his superheroic persona, or the characters close to Peter like Mary-Jane or Aunt May. You can tell a lot more personal, intimate stories about Spider-Man because of it, because his world is so relatively insular, and the stories impact just as much on both sides of him. I'd argue that with Spider-Man, that smaller, personal scale is almost fundamental to the character. But would you get that sort of storytelling if the character was just going to be there for Team-ups?
The Avengers deftly handled giving time to its starring heroes (most of them at least, poor Hawkeye), in and out of the action, but if you threw Spider-Man in there as well, you're essentially throwing two extra characters in there, Peter and Spidey. Without giving over a good chunk of time to the character at the expense of others, one of those would have to give - and considering what every one really wants from team-up movies is the comic book action, I think it'd be Peter that got the short stick. Not giving up time to explore Spider-Man when he's not being Spider-man ultimately feels like giving short shrift to the character as a whole - and Spidey deserves much better than that.
But from a non-storytelling perspective as well, at this point in time I don't want an MCU appearance by Spider-Man yet because were starting to reach such an interesting period in the evolution of that cinematic universe.
With their tentpole characters and the Avengers format established, Marvel is finally starting to explore the riskier, weirder side of its host of characters. There was of course Guardians of the Galaxy earlier this year, but we're getting smaller scale projects like Agent Carter, the Luke Cage/Jessica Jones/Iron Fist netflix series, hell, movies for Doctor Strange and Ant Man! Marvel's live-action world is expanding and getting steadily more diverse, moving slowly away from those 'tentpole' originals like Iron Man, Thor and Cap. Does it really need a huge character like Spider-Man right now, either for cameos or somehow with a movie of his own in the MCU?
Giving time over to Spidey now would come at the cost of Marvel being able to explore some of the smaller characters of their universe, and that would be a huge shame. Do we really need Spider-Man over, say, a potential Black Widow film, or Captain Marvel, or any of the other heroes rumoured for movie adaptation from Marvel lately? The MCU has the potential to be so much richer than it is at the moment, and having another big tentpole character like Spider-Man doesn't really feel necessary right now - Spidey's a character Marvel don't need to fall back on at this point. If anything, his presence in the MCU would come at the expense at the chance for giving lesser-known heroes their time to shine, and that would be a huge shame.
In the future, I'd love Marvel to get Spider-Man back from Sony and give us their own take on the character. But for now, leave him where he is. Spider-Man should enter the MCU - which hopefully at that point will be bigger, better and wider - when Marvel are able to do him the justice the character deserves, instead of mushing him into it as a cameo character. Let's hope this latest rumour stays as just that.
---
You're reading Toybox, io9's new blog for all things pop culture. From merchandise to awesome fan creations, TV recaps and critical commentary on the hot topics of the day, you can find it all here!