It was 90 degrees at 10:00 a.m. when I stepped off the Orange Line in the LA neighborhood of Van Nuys. A perfect day for the beach, or for the pool, or for positioning yourself directly beneath those little misters you can find at finer restaurants in the Valley. But I was about to embark upon a very different Los Angeles experience, one that I'd guarantee a large percentage of the city's population doesn't even think is possible. I was heading out on a two-hour kayak trip down the Los Angeles River.
Deadly Mississippi Tornado Kills More Than 2 Dozen | Extreme Earth
Of course I'm plenty familiar with the LA River of my neighborhood, one of the few places where the famous concrete chute gives way to the "soft-bottom" riverbed. But even this somewhat naturalized area still has those massive cement walls on either side and, for most of its run, the 5 Freeway roaring alongside. Where does the river actually look like a river?
The answer is up here, where it crosses Balboa Boulevard in Anthony C. Bellenson Park. Although this corner of the Sepulveda Basin Recreation Area is by no means the edge of LA—it's surrounded on every side by suburbia—it does start to feel like this is the place where the city starts to lose its grip on the landscape. As I crossed into the park the scrubby chaparral made for a very convincing transition from strip mall to wilderness, as clinically insane joggers and only slightly less crazy bikers swooped around me on the various rec paths in the shimmering heat.
G/O Media may get a commission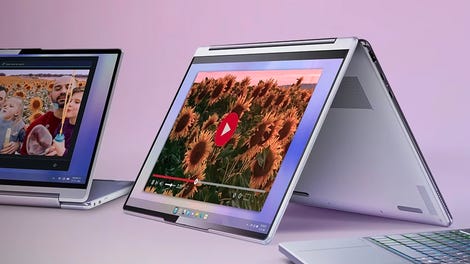 up to 70% off
Lenovo Spring Clearance
In almost every other part of LA, the river creeps up on you. You can't be blamed—thanks to the marvels of engineering, sometimes the river is only a few inches across. By the time you're over the bridge, you realize it was the river and not a railroad crossing/parking lot/another freeway. Blink and you missed it.
Not here. I could feel it before I saw it—a cool, damp breeze ruffling a ribbon of trees below me. When I stepped over the bridge and turned to face it, I almost gasped. It was a real river. And it was gorgeous.
The Paddle the LA River initiative launched in 2011 as a pilot program after the Army Corps of Engineers began allowing small, guided tours in the Sepulveda Dam area. I had missed out on tickets before so I was at my computer the moment tickets went on sale, hoping to grab a ticket. The entire season sold out in a matter of minutes. My trip was $50 and included a kayak, life jacket and helmet. Steep for your typical river trip. For a ride down a river I thought didn't exist? Priceless.
The tours are run by the LA Conservation Corps, a fantastic nonprofit that trains at-risk youth in environmental and conservation skills around the city. Our trip leaders weren't hard-core REI-card-carrying totally extreme outdoorsmen, brah—they were Angelenos who been taught how to kayak and trained to be ambassadors of the river. I would say that's some pretty awesome job creation. Plus these guys are running three tours a day, several days a week, IN THIS HEAT. And they were funny. I applaud them.
After a brief safety lecture, and a few questions—Is it deep? Not really. What if we fall in? In most places, you stand up.—we were introduced to our crafts. When it was my turn, I stepped over some rocks into about thigh-high water, straddled the kayak, grabbed my paddle, and I was on a boat in the LA River.
The water was perfectly still, with no discernible current. I slowly paddled myself upstream, into the cool shade beneath the Balboa Boulevard bridge.
I know a few of you might have some critical questions at this point since in order to kayak the LA River I also WADED into the LA River: Was it gross? Were there condoms floating in the water? DO YOU HAVE SOME KIND OF BACTERIAL INFECTION NOW?
Answer: No. It was as cool, clear and refreshing to wade in as any stream. (Swimming, although tempting, is still not recommended per the EPA.) In parts of the channel, the river was indeed too deep to see much further than my paddle, so I had a few moments of imagining "what lies beneath" (carp, apparently). But for much of the trip we floated inches from a sandy bottom strewn with gravel bars and boulders.
In fact, as soon as we left the shadow of the bridge, as the greenery swallowed up the banks completely, there were few cues that we were even in a city. Besides the splashes of our paddles, the only sounds were from the planes buzzing us from the Van Nuys Airport, a few miles away. And we had flybys of a different sort: dozens of birds flew over us, swam alongside us, or otherwise gracefully acknowledged our presence as we floated by.
Of course, urbanity crept in here and there, but in blissfully poetic ways. Dozens of shopping carts—why are there so many shopping carts?—that had rolled from aisles into isles littered the banks. There were places where the shopping carts had been there so long they had twisted and rusted and disassembled and buried themselves into little abstract sculptures in the sand so it was hard to tell where Target's property ended and where the river began.
Even the trash—mostly plastic bags, ahem, but I did see some t-shirts, balloons and a Mexican serape—which hung in the trees high above us, was oddly beautiful. Thrashed through the swollen channel, bleached in the punishing sun, the shredded sheets fluttered in the wind like weathered Tibetan prayer flags. And they served as a stunning reminder of how deep and fast the river runs in the winter.
It wasn't smooth sailing the whole way. Due to low water and our historic proclivity for needing to control the river, we had to make three portages, over barriers both natural and man-made. A few of these were done while we stayed in our kayaks and our fearless leaders simply pulled us up and over the obstacles. But one portage gave us a chance to disembark, take a nice scramble over the rocks and queue up in the pool below as they sent the plastic boats over the slick rocks.

As I stood there waiting for my kayak to come down the chute, happy to stand with my feet in the water, and my shorts dripping onto my legs, I realized that although I signed up for the trip for environmental reasons—to find and support this mysterious wild river—it turned out it was more about hanging my feet over the edge of the kayak and splashing myself with the paddle while I silently made eye contact with a blue heron. Yes, I wanted to help revitalize the river but this fun—this was the reason why.
As the temperature crept towards 100 that morning, I thought about an issue that's been plaguing me during this heatwave. Our public pool system is broken: There are too few pools in the neighborhoods that need them, and the ones that exist aren't open nearly enough of the summer. And if you've lived here long enough you know that most of LA's hottest days happen in September and October.

Yes, we have miles of ocean where people can cool off, but the beach isn't accessible for lots of LA. The river literally carves right through the middle of the city—and through some of the lowest income neighborhoods in the city. Yes, the LA River should be clean and healthy for all the reasons that any urban river should be clean and healthy. But it should be swimmable and boatable to truly serve its residents—especially on these achingly hot, brutally bright dog days of summer.
And that's why making the river look and feel like this—but cleaner!—has to be a priority.
I thought about our youngest kayaker, who had never been on a kayak. He started the trip a bit hesitant to climb into his wobbly craft, but by the end was paddling confidently. We need this wild river to flow through our neighborhoods for people like him. We need more kayak trips and swimming holes and rope swings and fishing ponds to give us a little wilderness relief for those who don't—for those who can't—leave town.
Can you imagine a series of "pocket beaches" that would run the length of a revitalized river, offering swimming lessons? A "lazy river" section designed just for tubing? How about sunset paddles ending with a cocktail at the boathouse? (Because every boathouse on the LA River will have a bar serving locally made wine, beer and spirits.)
The river's revitalization plan taps into a few of these ideas, as well as other design elements to keep the river from going into its annual devastation mode (the reason we have the concrete walls in the first place). I know the Terminator parts of the river make it seem like this goal is so far away, but here, as I paddled this breezy stretch, it really didn't seem all that impossible. At all.
Towards the end of our trip, I joked that I might miss the takeout point and I'd have to kayak all the way home to Silver Lake (although I'd be in for one hell of a portage around the Sepulveda Dam). It wasn't as facetious as it sounded: A group of river advocates have paddled the entire length of the river to prove its navigability. Suddenly I could see myself taking a break from my sweltering office and heading down to the river for a quick lunchtime paddle.
It was 102 by the time we got off the river at 12:30, but it didn't feel nearly that hot to me. I waited for the Orange Line with soggy shoes, soaked shorts, and a huge smile, my day transformed by a trip down my local river.
Follow the author at @awalkerinLA
---
This post originally was published at my personal blog, A Walker in LA, in August of 2012. Here are more photos from kayaking the LA River and a story about kayaking a different part of the river.
---