ITP, the Interactive Telecommunications Program at NYU's Tisch School of the Arts, is the birthplace of some incredibly weird and wonderful creative technology. Just this year, we've already seen butt plugs custom-made to represent the campaign of each GOP presidential candidate, and a descriptive camera that spits out words rather than images.
Today at the ITP 2012 Spring Show, the butt plugs and camera were joined by a couple other more memorable projects.
Enhanced Visualization (EV) Therapy
Of all the projects on display, Jason Stephens's Kinect massage parlor was both the strangest and the most relaxing. For 10 minutes I lay on a massage table, my face hovering over a tablet screen with realtime video of my massage streaming from the Kinect camera directly overhead.
Clients watch themselves as the therapist creates, projects, and guides interactive visualizations and augmented reality objects onto the client's body. A gesture based and wireless touchscreen interface untethers the therapist from a separate control mechanism, allowing the therapist to remain available to administer therapeutic bodywork. The end result is a multi-sensory multi-media healing experience.
G/O Media may get a commission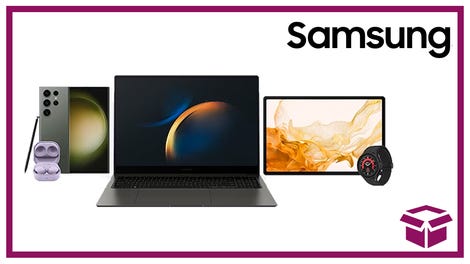 24 hour deals
Discover Samsung - Daily Deal
*Hey, if Sam Biddle can post a video of himself taking a bubble bath, I sure as hell am allowed to post a two-minute clip of my fully-clothed ITP massage.
Plinko Poetry
Of all the projects that I hadn't seen before today, Plinko Poetry, by Inessah Selditz and Deqing Sun, was my absolute favorite:
The interface of Plinko Poetry uses Processing and Python to display alternate scrolling lines of current tweets from the New York Times and Fox News. When a user drops a chip, it randomly hits pegs on the way down. The word under each peg that is hit is highlighted, with the untouched pegs automatically darkened. Plinko Poetry uses openFrameworks camera color tracking to determine which pegs have been encountered. When the chip comes to a stop, the user is left with a trail of blackout poetry which is then live tweeted to @PlinkoPoetry.
Financial Landscapes — Dow Jones, 2000-2012
Genevieve Hoffman's 3D-printed tiles are a physical representation of the financial data—fluctuation in price, and volume of shares—since 2000, for each of several major corporations.
Each brand logo is visible from above and stretch and skewed based on the topography of its tile.
Images via Inessah Selditz