When Marc Webb and Andrew Garfield were making their Amazing Spider-Man movies, Sony's plans were incredibly ambitious. It's all right there in the second film, which is filled with hints of the Sinister Six.
Now, in a new interview with Den of Geek, Webb confirms the plan was to make Sinister Six before he and Garfield came back to do a third Spider-Man movie. And they had already set up the leader and primary villain.
They were going to make a Sinister Six movie before we did the third one. But I wanted... Chris Cooper was going to come back and play the Goblin. We were going to freeze his head, and then he was going to be brought back to life. And then there was that character called The Gentleman. We had some notions about how to do it, but I think maybe we were thinking too far ahead when we started building in those things. But it was a fun exercise. I look back very fondly on those days.
Webb goes on to say that the plan was for the Goblin to lead the Sinister Six, which also would have included the Vulture. Alas, Sinister Six followed by The Amazing Spider-Man 3 never happened. Instead, Sony rebooted the character in the Marvel Cinematic Universe with Spider-Man Homecoming. And Webb does think that was in the company's head at this same time.
I think it was a very difficult time for Sony because of the hack and because Marvel wanted the character back, and there are all sorts of corporate imperatives, but that didn't have a huge impact on how we made the movie. Maybe it accelerated the timeline, which made things difficult, but that's something I accepted. That's the nature of what those movies are.
G/O Media may get a commission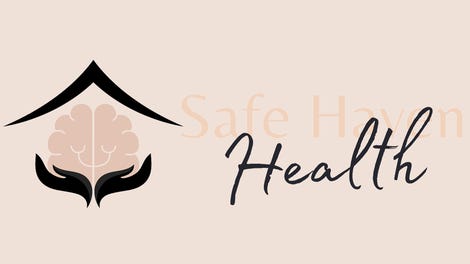 Addiction counseling
Safe Haven Health
Webb hasn't seen Homecoming yet (he's been finishing and promoting his new movie, The Only Living Boy In New York), but is excited to. "I'm desperate to [see it]," he said. "I've just been bouncing back and forth to New York. I saw Wonder Woman, which I loved, and I really want to see [Homecoming]. I think Tom Holland's great."
And while we won't ever get to see more of Chris Cooper's disembodied frozen head, or his take on the Green Goblin, Sony is still trying to turn Spidey's impressive Rogues gallery into franchise stars. Venom, starring Tom Hardy, is scheduled for 2018, and Black and Silver, about the characters Black Cat (who also was teased in Amazing Spider-Man 2) and Silver Sable, is in the works.
Fans will next see the latest Spider-Man on screen in next year's Avengers: Infinity War.