You'd think that sending dong shots to a tween stranger is a phenomenon for the modern world—and you'd be wrong! The tech-shunning Amish get freaky sometimes, TSG shows, like this gent who violated nearly every applicable moral standard.
Buggy-driving Indiana Amish pervert Willard Yoder, pictured above, wanted to do a little more than contemplate the evils of electricity in that buggy: he wanted a local 12-year-old girl to come have sex with him in it, after bombarding her with six hundred text messages, including several of his penis.
Let's break this down, shall we?
Owning phone while Amish: wrong.
Having sex in a buggy: dangerous.
Having sex with a 12-year-old: wrong.
Texting while Amish: wrong.
Dongshotting a stranger while Amish or otherwise: wrong.
Meeting a stranger for sex in a rural Indiana restaurant parking: potentially awesome?
Meeting a 12-year-old for sex in a rural Indiana restaurant parking lot: wrong.
G/O Media may get a commission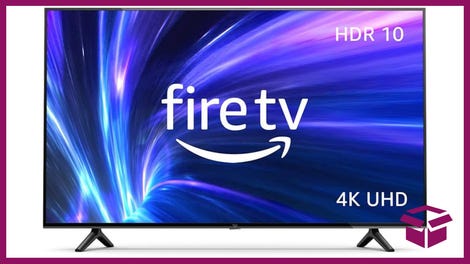 42% Off
Amazon Fire TV 50" 4K Smart TV
You do the math—and so did the police! Willard is now in jail. I'm hoping this incident will make its way into Witness 2, and Harrison Ford will be part of an elaborate anti-sexting cyber crime sting operation. [TSG, Photo: Shutterstock/Delmas Lehman]