In the summertime, nothing beats a stack of ice-cold comics. Seriously, just put them in your freezer for two hours and slap them on your naked flesh like a tuxedo. Here are some titles to cool off with.
First Issues
First off, Brandon Seifert and Lukas Ketner's handsome new horror comic Witch Doctor is on the stands, and no, it has nothing to do with that Alvin and the Chipmunks song. It's about a supernatural doctor who cures ailments they don't teach you about in medical school...like demonic possession. Check out our interview with Seifert and a preview of the artwork here.
A new panoply of Flashpoint titles (which showcase an alternate DC Universe) are available: Green Arrow Industries (that's a gun-toting, arms-dealing, way less scrupulous Oliver Queen above), Hal Jordan, The Canterbury Cricket, and Scott Snyder's Project Superman. Marvel's also releasing Fear Itself: Black Widow, which is penned by Sixth Gun author Cullen Bunn.
G/O Media may get a commission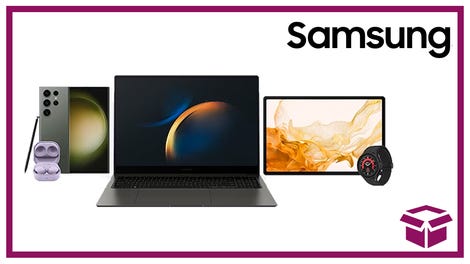 24 hour deals
Discover Samsung - Daily Deal
For retro-tinged superheroics are your huckleberry, there's the JSA 80-Page Giant 2011 anthology and Paul Jenkins' All-Winners Squad: Band Of Heroes. Wolverine Vs. The Marvel Universe promises 28 Days Later plus Canadian swearing. I bet a sawbuck there's a scene where he carves up a cannibal Jubilee.
Other Releases
Avengers: Childrens Crusade returns from a hiatus with a new issue. There's also fresh installments of FF, Sixth Gun, Batman Incorporated, The Walking Dead, Detective Comics, Xombi, Incorruptible, and Godzilla: Kingdom of Monsters (you can read a preview here).
The Weirdest Solicitation Award this week goes to Betty and Veronica #524: "In 'Disinterested Parties,' Dilton 'scientifically' tells Betty the reason Veronica likes Archie so much! So why does this information cause Betty to ignore Archie?" I can already answer this — Veronica has a fetish for men who have tic-tac-toe boards tattooed on the sides of their skulls. Betty, on the other hand, will only date dudes who comb their hair with waffle irons. She was totally led astray.
Graphic Novels
Some nifty graphic novels out this week include Paul Cornell's Knight and Squire on trade paperback and Alexandro Jodorowsky and Moebius' Incal Classic Collection on hardcover.
Other books that may strike your fancy include Image's dead-rock-star-conspiracy-cabal book 27 and the John Cassady-illustrated Nazi vampire book I Am Legion. Also, Spider-Man's Original Clone Saga is out on trade paperback for those of you who desperately miss the 1990s.
As usual, here's the list of everything being released to comic stores tomorrow, and you can find your nearest comic retailer here. Rock over Duckburg, rock on Madripoor! H.E.R.B.I.E. — so your kids won't light themselves on fire!