On the off chance you missed it, you might be interested to know that there's an unprecedented sale going on right now in the App Store. Apps that yesterday were 10 or 20 dollars are free today. Your first reaction is great. Your second, if you're anything like me, is but I just bought these. And that's because we're both morons.
Today's sale, which presumably celebrates the five-year anniversary of the App Store (iTunes turned 10 in April), is bigger than most, yes. It's not every day that you'll find Traktor DJ, a $20 app that's worth every penny, discounted all the way down. Ditto How to Cook Everything, the best cooking app in the App Store, which got dropped from a very reasonable $10 to an absurd gratis. But it's indicative of a simple App Store truth that we all too often ignore: Everything goes on sale if you wait long enough.
That adage is true enough of almost any retail category; dealers clear out car inventory when new models come in, clothing hits the sales rack to make way for a fresh line. But it's easier to forget that with apps. Maybe it's the ease of the one-click purchase, or that some new releases can be as hotly anticipated as any summer blockbuster. Maybe it's because we don't think much about spending two bucks on an app—until we realize three weeks later that we could've had it for free. Or at least, for cheap.
For instance! Did you know that there's a whole other, entirely unrelated App Store megasale going on for nearly a week? Every Warner Bros. game—which ranges from Batman Arkham City Lockdown (was $6) to the Lego Harry Potter series (were $5)—only costs a buck. Go buy a couple, I'll wait here.
G/O Media may get a commission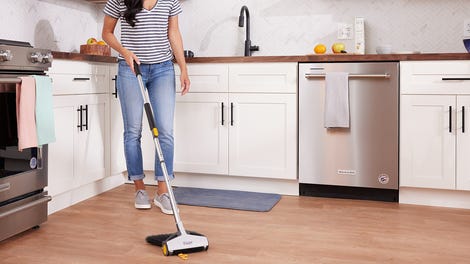 BOGO 50% Off
Flippr - BOGO 50% Off
The fact is that all apps go on sale so often, for such steep discounts, that there's virtually no reason to ever pay full price for one. There's no such thing as an app you can't wait for. Apps are wonderful, but they're also distractions and frippery. And we collectively spend billions of dollars on them every single year. But maybe we wouldn't have to if we were a little more patient.
The kicker is that it's not even that hard to know when a sale is on. When major apps go free you can usually find out at Gizmodo and other tech sites; ditto Kotaku for games. For hidden gems, you can subscribe to one of the two dozen iOS price-tracking RSS feeds from AppShopper. And as a general tip, keep a closer eye out around holidays or special events; the Warner Brothers sale is a Fourth of July tie-in, and there's almost always a Labor Day games sale.
And if you're really committed, hey. The App Store's 10th anniversary barnburner sale is merely five years away.
Top image refitted from Shutterstock/Khomulo Anna