Valencia. X Pro II. I dunno, Sierra. Ready your favorite filters, because Instagram for Windows Phone will finally and officially be here today. But it's pretty half-assed.
It doesn't support video and you can't even take pictures in the actual app. Ok, sure. You also can't tag your Instagrams. At that rate, you might as well just stick with the workaround with Hipstamatic and other bootleg apps that has let Windows Phone users post to Instagram for the past few months. Regardless, this is the first time the app has been available through official channels.
Waze for Windows Phone is also rolling out today, and more of your favorite apps are heading to the platform in the next few weeks. But more importantly? At long last, photos with mother freakin' filters just like your Android and iOS brethren. Well, not exactly like them, but in the ballpark.
G/O Media may get a commission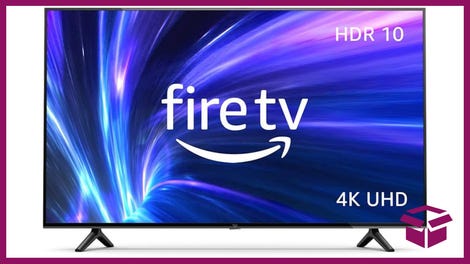 42% Off
Amazon Fire TV 50" 4K Smart TV
Update: Instagram PR indicated that the app wasn't able to take photos, but we downloaded it and it is in fact fully capable. Weird! Anyways, you can snap away, crisis averted.