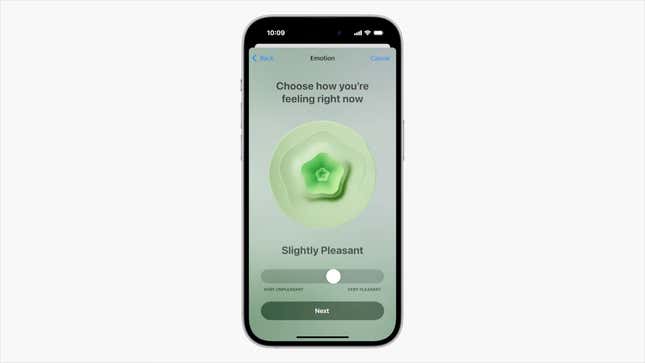 Apple has opened up its library of betas to make them free to all developers. All you need is an Apple ID to download early versions of the much-hyped OS updates if you're so set on getting access before their full, bug-tested release.
Making the Facebook Papers Public
Multiple Apple news hounds spotted the company's change in policy for who receives access to resources with Apple's Developer Program. Before, only those who paid $99 a year had access to OS beta releases. After Apple's WWDC 2023 this week, the tech giant now lets anybody with an Apple ID sign up for the OS betas including iOS 17, iPadOS 17, watchOS, and macOS Sonoma.
Of course, Apple warns that new users they shouldn't install these beta operating systems on their main device, as they are still relatively buggy. and some features won't necessarily work as intended. Still, it's a huge step for the usually very closed-off Apple.
The upcoming version of iOS and iPadOS aren't set to be released until this fall. iOS 17 is supposed to get a host of new features including an AI-enhanced Autocorrect and a new StandBy mode to turn an iPhone into a kind of always-on smart home device. iPadOS 17 should give users more control over their lock screens with more wallpaper options. There's also new updates to the iPad's personal health app offering more health data at a glance. There's also less-talked-about features like support for third party external USB-C devices like webcams.
The new macOS Sonoma adds a few nifty features including new meant to manage your widgets. There's also a new presenter overlay for video conferencing and freshly-minted Safari security updates. Among all that is a new "Game Mode" which, like Windows, works to boost performance by reducing the amount of computing power spent on background tasks. It also is supposed to reduce audio latency and increase Bluetooth sampling rate for connected controllers.
With Mac Game Mode, it seems Apple may finally have a chance to increase its presence in the gaming market. Though Apple didn't mention it during its main keynote at its annual developer conference, Sonoma includes a new Game Porting Tool that can be used by developers to take games from Windows and stick them on Macs. As described in a dev talk earlier this week, the company showed how game creators can use the tool to translate the Windows API DirectX 12 into Metal 3, Apple's similar graphics rendering API.

As pointed out by 9to5Mac, the Game Porting Tool is based on open source platform Wine, which is used by third parties to translate Windows software to macOS or Linux. Apple used the game The Medium as an example for how devs could port existing software over to Macs with little effort on their part. However, Apple also wants devs to directly convert Direct X into Metal, adding that devs could even access features like spatial audio and HDR video on Mac devices.
The prospect of Mac gaming has been a long-sought but rarely realized ideal since the days of early Apple-exclusive games like Marathon. While Apple Arcade is still around, it's nice to know the tech giant isn't as worried about exclusivity as it once was. Though if the company truly wanted to showcase its platforms as game-ready, one would expect developers to showcase games being played on Mac devices, rather than sharing how it's technically possible. Apple's Vision Pro MR headset is also supposed to facilitate gaming, but the company didn't showcase any gaming software using the device on Monday.