Gossip magazines owe much of their content to photo agencies, who offer voyeuristic snapshots of celebrities' lives. People magazine is currently battling the agencies over the release of their iPad app, believing they shouldn't have to pay twice for images.
It's a fair enough assumption. After all, you don't have to pay twice for the same image to go in a magazine and the online version*, so why should photo agencies charge extra if the title uses the photo in the iPad version, too?
The thing is, I can see it from the point of view of the photo agencies, too. The whole point of print publications launching iPad versions is that it's meant to be a whole new experience of reading similar content—so why shouldn't that publishing house pay for the image again? Particularly when they can command hefty advertising fees, as we saw with the Condé Nast launches.
You've got to feel for People magazine (even if you don't read it). If the photo agencies who are ganging up on the title actually succeed in making them pay twice for their assets, it could spell danger for the whole print industry, which is dying a certain death.
G/O Media may get a commission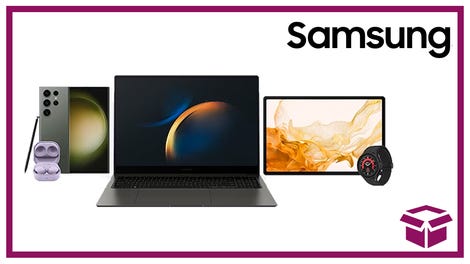 24 hour deals
Discover Samsung - Daily Deal
People's fate is to be decided tomorrow in New York, when the magazine meets with representatives from the photo agencies to discuss how to go about purchasing their images for their upcoming iPad app, which was meant to launch in early August for $5 an issue.
An angle they've already taken is that the iPad version of their magazine is a mere marketing tool, thus the images can be repurposed for promotional reasons. It's a hard pill to swallow, particularly when they're planning on wrapping ads around the photos of Britney Spears and co, and then ask a $5 cover charge.
There's more on this topic over at Reuters, which makes for an interesting read. [Reuters]
*I must explain, there are certain caveats and contracts in place with each publications and agency. Either a small extra fee is paid by the title to publish the same image online, or in most circumstances, some form of subscription-based charge is paid.
Image Credit: JustJared