There's a provocative and somewhat disturbing article over at Vice about China's recent foray into genetics and the country's unabashed attempt to boost the collective IQ of its citizens. In it, Aleks Eror interviews NYU evolutionary psychologist Geoffrey Miller, who donated DNA to help a Chinese biotech firm identify the genetic markers for intelligence.
According to Miller, BGI Shenzhen has already collected DNA samples from 2,000 of the world's smartest people. It's now hard at work sequencing these genomes to identify the alleles that determine human intelligence.
Once complete, Chinese parents will be able to engage in what's called preimplantation genetic diagnosis (PGD) in order to select the most "intelligent" babies. It's not genetic engineering — instead, doctors look at the DNA of several zygotes and choose the most promising one for implantation. Put this reproductive technology in the hands of enough parents, and the next generation of Chinese citizens could start to exhibit rates of intelligence five to 15 IQ points higher than what's typically seen today.
Of course, as Miller makes clear in the interview, intelligence is the result of many different genes and DNA regions interacting. It may prove almost impossible to identify genetic markers for intelligence — it would be much easier, for example to select for physical traits or even character traits like being industrious.
This shouldn't come as a tremendous surprise. China passed its so-called "Eugenics Law" in 1994, what it formally calls the "Maternal and Infant Health Care Law":
This law regulates support for maternal and child health and also requires physicians to recommend a postponement of marriage if either member of a couple has an infectious, contagious disease or an active mental disorder. If one member of a couple has a serious hereditary disease, the couple may only marry if they agree to use longterm contraception or to undergo sterilization. If prenatal tests reveal that a fetus has a serious hereditary disease or serious deformity, the physician must advise the pregnant woman to have an abortion, and the law states that the pregnant woman "should" follow this recommendation.
G/O Media may get a commission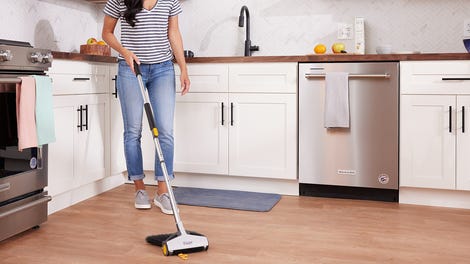 BOGO 50% Off
Flippr - BOGO 50% Off
The introduction of novel biotechnologies could allow the communist government to take its eugenic-like policies to the next level (though it's not clear at this time if China will insist that PGD be enforced in this way). But rather than just screen for a "serious deformity," the Chinese may eventually designate any kind of "deleterious" trait — like low IQ — as something that can and should be eliminated from the gene pool (with "low" IQ being a potentially normative and scalable characteristic).
But as Miller correctly points out, both the Chinese government and its citizens tend to look at the issue a bit differently than the West:
Shit. How does Western research in genetics compare to China's?
We're pretty far behind. We have the same technical capabilities, the same statistical capabilities to analyze the data, but they're collecting the data on a much larger scale and seem to be capable of transforming the scientific findings into government policy and consumer genetic testing much more easily than we are. Technically and scientifically we could be doing this, but we're not.

Why not?
We have ideological biases that say, "Well, this could be troubling, we shouldn't be meddling with nature, we shouldn't be meddling with God." I just attended a debate in New York a few weeks ago about whether or not we should outlaw genetic engineering in babies and the audience was pretty split. In China, 95 percent of an audience would say, "Obviously you should make babies genetically healthier, happier, and brighter!" There's a big cultural difference.

What else is China doing that we aren't?
Well, they're also investing a huge amount of money in education, they're creating new systems of universities that emphasise more creative approaches to learning, and they're sending hundreds of thousands of college students to America and Europe to see how our education systems operate so they can bring their own systems up to our standards and above.

Do you think global domination is in the cards, then?
The Chinese Communist party has never really sought global domination. They think of it as restoring China to its rightful and historical place as the central culture of humanity. Europe got a temporary advantage, but they're just restoring the natural balance as the world's most populous country. I don't think they have any imperial ambitions to spread China's borders—they're not going to act like Nazi Germany or America in the 20th century—but they do want respect and they do want influence and they don't trust America or Europe to run the world in the right way, in terms of issues like global warming or equality or economic stability.
Read Eror's entire article at Vice.