Rumor has it that Fox may have tracked down the person responsible for breaking the production cone of silence and allowing X-Men Origins: Wolverine to leak online... and it's none other than 20th Century Fox owner Rupert Murdoch. Who'dathunk?
The latest version of the claim comes from the attorney representing former Fox News columnist Roger Friedman, who's apparently planning to file a wrongful termination lawsuit against Fox for his dismissal after writing a column admitting downloading the leaked movie earlier this year. The lawyer, Martin Garbus, is not only bizarrely claiming that scientologists are actually behind Friedman's firing, but that Murdoch was accidentally responsible for the leak, according to a report in the NY Daily News:
According to Garbus, the leak of "Wolverine" onto the Web traced back to Murdoch asking the studio to make him a DVD copy of the unfinished movie. "Apparently, someone made another copy for themselves," says Garbus.
There is, however, another version of the rumor going around, according to Nikki Finke:
This is different from the rumor as I heard it: that Murdoch was anxious to bring the film on board his yacht and asked 20th Century Fox to make a copy for him. But then Murdoch had outside people do it, and that's how the film leaked onto the web.
G/O Media may get a commission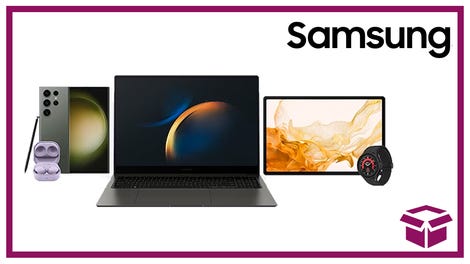 24 hour deals
Discover Samsung - Daily Deal
Either way, Murdoch is allegedly quasi-responsible for taking the unfinished work print outside of its secure, post-production environment. If true, we can't wait to hear how Fox spins this... or whether the investigation into the leak suddenly, and quietly, just goes away.
Fox's axed man blames Scientologists [NY Daily News], Claims: Murdoch Caused 'Wolverine' Piracy? [Deadline Hollywood Daily]