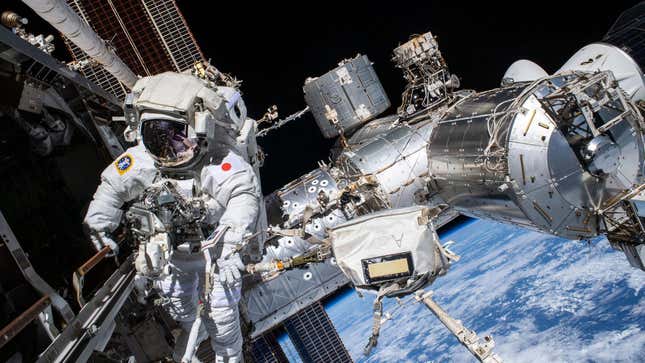 The stage is set for an unpiloted rescue vehicle to launch to the International Space Station, in an important mission that will allow three astronauts to breathe a bit easier once their lifeboat finally arrives.

Astronomers Could Soon Get Warnings When SpaceX Satellites Threaten Their View
The Soyuz MS-23 mission, the debut of a brand new rocket, and a pair of SpaceX flights—these are a few of our favorite things for the coming week.
Launch of ISS rescue mission that NASA says is not a rescue mission
Russia is planning to launch an uncrewed Soyuz MS-23 spacecraft to the International Space Station on Sunday, February 19 at 8:57 p.m. ET. NASA will broadcast the event at NASA TV, with the show starting at 8:30 p.m. ET.
The vehicle is a replacement for the damaged Soyuz MS-22 spacecraft that Russia says was struck by micrometeorite in December and was subsequently deemed unfit for a crewed ride back to Earth. In response, Russia expedited the Soyuz MS-23 mission to make sure that three crewmembers, namely NASA astronaut Frank Rubio and cosmonauts Sergey Prokopyev and Dmitri Petelin, have a reliable ride back home.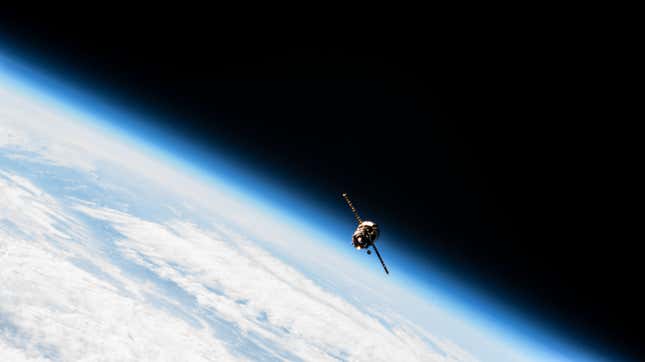 The current situation is not ideal, as two of the three astronauts would be expected to tough it out in the damaged MS-22 in the event of a serious emergency (Rubio has a seat aboard a docked Crew Dragon). The apparent micrometeorite punctured a hole the spacecraft's radiator, causing all of its coolant to leak out into space. A major concern is that, with the cooling system not working properly, the temperatures and humidity inside the crew capsule would reach unsafe levels during atmospheric reentry. Both NASA and Roscosmos have downplayed the seriousness of the situation, with Joel Montalbano, International Space Station program manager at NASA, telling reporters in January that he's refusing to call it a rescue mission.

In the latest twist to this story, a second Russian spacecraft, the Progress MS-21, has also sprung a leak, suggesting a systemic problem with the vehicle. Hopefully this development won't affect Sunday's launch, but it's certainly something we'll be watching. In the meantime, Progress MS-21, or Progress 82 according to the Russian designation, is scheduled to undock and depart the station on Friday, February 17.
Japan aiming to launch much-anticipated H3 rocket
The debut flight test of Japan's medium-lift H3 rocket is currently scheduled for February 14 at 8:37 p.m. ET. The rocket, carrying the Advanced Land Observing Satellite-3 (ALOS-3), will lift off from Yoshinobu Launch Complex at the Tanegashima Space Center. In development since 2013, the rocket was supposed to take flight in 2020.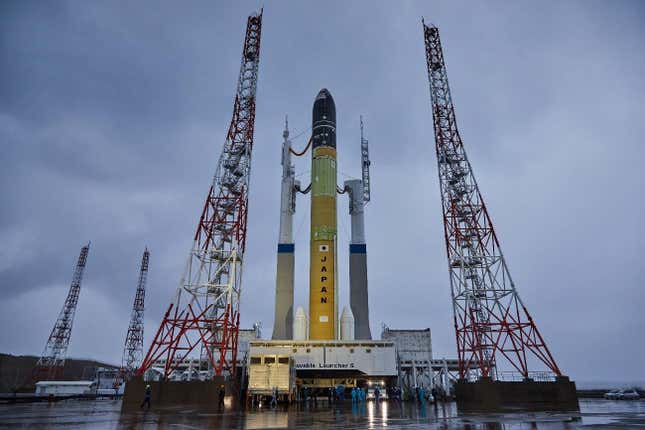 The liquid hydrogen-powered two-stage rocket, a collaboration between Japan Aerospace Exploration Agency (JAXA) and Mitsubishi Heavy Industries, is meant to replace Japan's H-IIA and H-IIB rockets and serve as the country's workhorse launch vehicle for the next two decades. I'm currently preparing a more detailed article about the H3 rocket, so watch for that shortly.

SpaceX planning a pair of Falcon 9 launches
SpaceX will attempt at least two launches this week, both with Falcon 9s. The first, a Starlink satellite deployment mission, will attempt to depart from California's Vandenberg Space Force Base at 12:44 p.m. ET on Wednesday, February 15. The second mission, launching from Launch Complex 40 at Cape Canaveral SFS in Florida, is delivering the Inmarsat I-6 F2 satellite to a geostationary transfer orbit.
More: Everything We Noticed During SpaceX's First Big Test of Starship Megarocket