If there's one silver lining to the rage-inducing story of the teenager in Texas arrested for building a clock, it's the mass show of support from scientists, technologists, celebrities, and hundreds of thousands of people online.
Fourteen-year-old Ahmed Mohamed is a kid who loves to tinker, and was excited to show teachers at his Irving, Texas High school his latest invention: a clock with "a digital display, built into a metal case with a circuit board." For this offense he was handcuffed and arrested, while bullying cops persisted in pointing out that the contraption "looks like a movie bomb to me."
The mad leap to criminalize Ahmed's clock has drawn attention to the U.S.' knee-jerk Islamophobia and led to thousands of Twitter users sharing stories of their own actually dangerous science experiments that they were not criminalized for carrying out. Users have also contrasted images of kids with guns against the picture of Ahmed, scared and handcuffed in his NASA t-shirt.
G/O Media may get a commission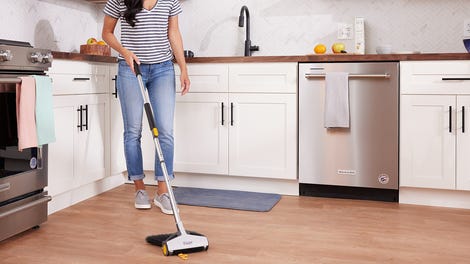 BOGO 50% Off
Flippr - BOGO 50% Off
At least the injustice of Ahmed's case is not going unnoticed, and he is receiving support from those who appreciate scientific curiosity and human decency. NASA scientists have invited him to visit their labs and told him to get in touch in the future.
NASA's Mars Rover Lead Flight Director Mike Seibert:
NASA Jet Propulsion Laboratory visualization producer Doug Ellison:
NASA's famed "Mohawk guy" Bobak Ferdowsi:
Ahmed is likely going to be receiving a lot of exciting opportunities in the wake of this nonsensical situation:
Makerbase cofounder Anil Dash has been in touch with Ahmed and his family and is helping to raise awareness:
Big names got in on the encouragement:
Meanwhile, people are posing with clocks to show support for Ahmed:

While others are pointing our the huge gulfs in America's persecution logic:
What was done to Ahmed has real repercussions:
Not to mention:
This boggles the mind:
I hope going forward that Ahmed will have teachers like this:
In response to the media firestorm and Twitter surge (#IStandWithAhmed is currently the number one trend worldwide), Ahmed has created a Twitter account of his own:
We predict a bright future for Ahmed Mohamed—and we hope the attention this case is receiving means a soul-searching about what it means to be young and inventive in America, which was treated as a dangerous inclination. The image of Ahmed handcuffed in his NASA shirt should be a wakeup call to all of us.
UPDATE: The President of the United States has weighed in: