We can see it in our neighborhoods and in cities around the world: The future of transportation is arriving on two wheels. May is National Bike Month and, to celebrate, we're declaring it Bike Month on Gizmodo. Come along for the ride, won't you?
We'll be focusing on the latest and greatest biking innovations, from shiny new frames and sleek new belt drives, to solar-powered lights, sharp-looking helmets, and clothes that keep you cool without getting caught in your chain. We'll trace the history of biking culture and study the way it's changing urban infrastructure. We'll also share apps to track your rides, and offer guides to some of the best places to get rolling this spring.
In addition to supplying you with the necessary gear, we'll be publishing practical how-tos that address urban cycling issues—like how to prevent your bike from getting stolen and what do to if it does. We'll also be hosting some web chats with bike experts who can answer your questions about everything from policy efforts to safety procedures.
We'd love to hear your ideas! Drop us your suggestions below for topics and products you'd like to see explored during this glorious Bike Month of May.
Plus, if you're in New York City on Sunday, May 18, join us for a full day of bike-themed programming, including a bike tour with Gizmodo staffers, as part of our Home of the Future event. Stay tuned for details!
G/O Media may get a commission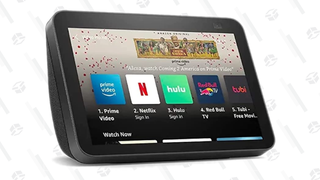 Read all of our Bike Month posts here.
Top image by Nicholas Stango