The weather sucks on the East Coast right now, and there's more godforsaken cold on the way.
On Tuesday morning, every state in the lower 48 recorded wind chill values in the teens, and 80 percent of the U.S. population woke up to temperatures below freezing. I think we can all agree we could use a little bit of that good old Global Warming (har har), but the weather has other plans. Namely, a monster nor'easter forecast to climb the Eastern Seaboard later this week.
We know the impending winter storm is going to be strong, but its exact track is still uncertain. That track will dictate how much snow and wind the East Coast will experience. What is a given is what will follow it.

Bitter, life-threatening cold will spill into the region over the weekend. We're talking highs in the single digits from Portland to New York, and sub-zero wind chills that will easily be the coldest air of the winter so far.
G/O Media may get a commission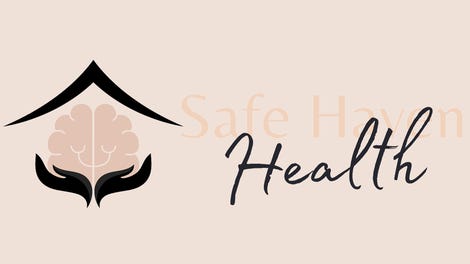 Addiction counseling
Safe Haven Health
In short, this is gonna suck.
First, let's talk about the winter storm. The first places to deal with winter weather are in the Southeast. Winter storm watches have popped up in odd locations from northern Florida to coastal North Carolina.
A tap of moisture from the Gulf of Mexico will collide with the currently chilly conditions over the region on Tuesday night into Wednesday. Snow, ice and sleet are all possible and could make travel hazardous in a region unused to this type of weather.
But things are really going to kick into gear on Wednesday evening. That tap of moisture coupled with a wave of energy traveling out of the Great Lakes will energize the storm system as it moves out over the Atlantic.
In weather parlance, the storm will bomb out over the Atlantic on Wednesday night as it moves up the Eastern Seaboard. The term "bomb out" stems from bombogenesis, meteorologistspeak for when pressure drops 24 millibars in 24 hours.

"In terms of pressure, this is going to get down quite a bit," Jason Furtado, a meteorologist at the University of Oklahoma, told Earther. "We're talking pressure for this storm that will rival what you'll see in Category 2 and Category 3 hurricanes. This is going to be a big storm in terms of records."
Having the same pressure as a Category 3 hurricane doesn't mean the nor'easter will have the same wind speeds. But it does mean the storm will have a tremendous amount of energy to make life miserable in New England and the Canadian Maritime provinces.
Early (read: likely to change) snow forecasts show coastal areas from Long Island to Maine will get the biggest totals, ranging from 4-8 inches. That may not sound like much, but winds nearing 60 mph could create whiteout conditions. The current cold blast has also caused ice to pile up in parts of Cape Cod, and moderate storm surge for the nor'easter could send a frozen slurry of seawater into coastal neighborhoods.
"You don't need 2 feet of snow to have a big impact winter storm," Furtado said.
Though the storm is still a few days out, the National Weather Service announced winter storm watches from Long Island to the Massachusetts coast. Watches will likely expand as the storm track becomes clearer and warnings are almost guaranteed to pop up as well.
Here's the bad news: this is the good news part of the forecast.
The storm will reshape the jet stream so that a huge dip appears over the eastern U.S just in time for the weekend. That trough will allow cold air to come streaming in from the Arctic, ushering in the worst conditions of winter.
Those conditions will make Hoth look balmy. The National Weather Service is forecasting wind chill values below zero for 62 straight hours in New York starting on Friday. Ditto for Boston. Ditto for Portland, which is forecast to hit minus-20 degrees Fahrenheit. Minneapolis, Chicago, Detroit are also gonna be sub-zero with the wind chill. Freezing conditions will extend to the Southeast as well. It's enough to want to cut a tauntaun open and curl up inside of it until Monday.

"We thought it was cold, but this going to be a huge shot of cold air. We're in rare extreme [territory]," Furtado said.
The snow could act as an insulator for underground pipes and infrastructure, sparing them from the worst of the cold. But it could also deepen the chill aboveground by reflecting any incoming warmth from the sun back into space.
Records will likely fall, and I will likely spend all of Saturday under a blanket watching Netflix with my cat (don't judge).
A slight thaw is on tap for Monday, and an even bigger reprieve could be on the way for the latter half of January. Models indicate the Madden Julien Oscillation, a roving band of thunderstorms in the tropics, could align the atmosphere into a pattern that helps make the jet stream straighter again.
That would cut off the flow of brutal Arctic air and mark a return to plain old cold, which sounds like a beach vacation right about now.