You probably saw that cool video of the Wii playing on a 1.5-inch TV. Here's the set, which you can only buy in Japan, unfortunately.
The livingroom is of the Showa era, which starts in 1926 and ends in 1989, as defined by the life of the Emperor Hirohito. (Thanks Wikipedia, history lesson over)
The coolest thing is the working 1.5-inch color television set in it. The set itself has knobs on the side for power, volume, and A/V inputs on the back for movies or video games or whatever. According to google translate, you can't read subtitles on this set. No shit.
I want this more than anything else in gadgetdom now. The photos for the knobs are great:
G/O Media may get a commission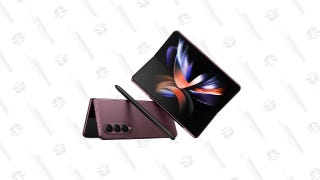 Save Up to $300
Galaxy Z Fold4
Diorama of Old Home with Working 1.5-inch TV [TokyoMango]