Julian Assange has shown himself to be a huge fucking idiot over and over again. But he really outdid himself this time, all while screaming "I'm not an idiot!" on Australian TV today.

Assange recently said that he'd step out of his self-imposed prison in the Ecuadorian embassy in London on one condition: President Obama had to pardon whistleblower Chelsea Manning. Well, Obama granted Manning clemency just before leaving office on January 20th. And now Assange says he won't keep his word because Obama only did it to "make life hard" for Assange and "show he's a liar."
Australian TV news show The Project interviewed Assange today and the exchange between the host and Assange is pretty painful to watch. Assange seems to want to have it both ways. He'd like to take credit for Manning's clemency, while also saying that he has no obligation to uphold an empty promise he made to leave the Ecuadorian embassy.
"I was willing to do anything possible to try and encourage Barack Obama to do the right thing and to give Chelsea Manning a clemency, which he did in the end for a variety of reasons," Assange said in the unedited interview. "Now part of that encouragement is preventing Democrats who are still upset that we exposed what Hillary Clinton said behind the scenes during the election campaign."
G/O Media may get a commission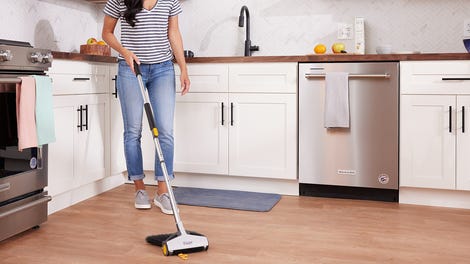 BOGO 50% Off
Flippr - BOGO 50% Off
"So let's look at it from their perspective," Assange continued, completely imagining the reasoning behind Manning's scheduled release on May 17, 2017. "If we give Chelsea Manning clemency, what's the result? That seems like it's a favor to WikiLeaks. But we don't want to do WikiLeaks a favor because they really kicked us in the teeth during the election. Okay, but it's going to make life hard for Assange, because either he's going to get extradited to the United States or we're going to show he's a liar and both of those things are going to make life hard for Assange, and therefore it's okay to pardon Chelsea Manning, and that's what happened."
Even if that was the Obama administration's intent, which they denied, Assange does look like a liar. The interviewer, Waleed Alyd, pushed back and said that it sounds like this was no longer about freeing Chelsea Manning.
"When you said that you would leave the embassy if Chelsea Manning was granted clemency, it sounds like what you really meant is you would leave the embassy if you could come to terms with them about your case nothing really to do with Chelsea Manning," Alyd said.
"Well, in the end, Barack Obama, um, wanting I guess to look tough, said that my offer had nothing to do with Chelsea Manning being granted clemency, so there's no quid pro quo..." Assange continued.
"No, but on your side, you said that if Chelsea Manning was released you would leave... you would leave the embassy. She is or, at least, will be..." Alyd said before being interrupted.
"No, I didn't say that. I didn't say that, I said that I would accept extradition to the United States..." Assange shot back.
"Right, well, same thing. So I don't see why now it seems contingent on striking some kind of deal with the United States on their case against you. You didn't mention that," Alyd said.
"Because I'm not an idiot!" Assange said, raising his voice. "I'm not a complete idiot! We had a major strategic victory in liberating Chelsea Manning, the most significant alleged whistleblower in the last 10 years—Edward Snowden says that he was inspired by Chelsea Manning—so look, I'm not an idiot. I understand that we have to do certain things to encourage the Democrats in the Barack Obama administration, which they should have done anyway without any kind of encouragement for me to do so."
The "doing certain things" that Assange seems to be alluding to is also known as lying.
"Of course, saying that I'm willing to accept extradition doesn't mean I'm saying that I'm willing to be a complete idiot and throw away my lawyers and so on," Assange insisted, looking like at least a bit like an idiot. "We're going to have a discussion with the DOJ about what that looks like."

These conditions were never part of Assange's one-sided promise before, as is evidenced by the tweet sent earlier this month.
"If Obama grants Manning clemency Assange will agree to US extradition despite clear unconstitutionality of DoJ case," Assange tweeted from the WikiLeaks Twitter account on January 12th. In fact, the tweet itself seems to imply that even if the case against him is clearly unconstitutional, he'd still agree to extradition.
The WikiLeaks Twitter account, believed to be run almost exclusively by Assange, is a greatest hits of dumbassery, including plenty of antisemitism and, as recently as last week, promotion of the debunked conspiracy theory known as PizzaGate.
Assange explained in the interview with Australian TV that he was doing a virtual tour of Australia to raise money since he hasn't taken a salary from WikiLeaks since 2011. If you're in Sydney or Melbourne you can pick up tickets to what will surely be an interesting, if not altogether truthful, series of events.