With as many big-budget action movies as Marvel puts out, it can be easy to forget that the studio has an impressive portfolio of animated projects in the mix. Marvel's aiming to change that with Marvel Rising: Secret Warriors, a feature-length animated movie starring a new generation of heroes.
Next year, Marvel's launching a new animated franchise focused on Captain Marvel (Kim Raver) as she trains the next generation of Marvel heroes who, in the comics, have all saved the world in one way or another.
Kamala Khan (Kathreen Khavari), America Chavez (Cierra Ramirez), Squirrel Girl (Milana Vayntrub), Patriot (Kamil McFadden), Inferno (Tyler Posey), Quake (Chloe Bennet), and Spider-Gwen (Dove Cameron) will team up to take on Hala (Ming-na Wen), a Kree accuser hellbent on destroying the Earth as the Kree are wont to do. Before Secret Warriors drops later in 2018, the heroes will begin to join forces over the course of four, six-minute-long digital shorts following Spider-Gwen as she adopts the new codename Ghost-Spider.
Unlike virtually all of the other super teams that Marvel Studios has introduced to the world so far, this incarnation of the Secret Warriors is notable for having a majority female roster. In an interview with BuzzFeed, Marvel's head of content and character development Sana Amanat said that was a purposeful decision on the studio's part.

"I think it's incredibly important that we tell young women and young girls that they have this incredible power within themselves, and that they have heroes out there [who] ... they can look up to, especially in these times."
Specifics about Secret Warriors are scant at the moment, but the basic elements that we know so far are more than promising and a sign that Marvel's beginning to understand the importance of highlighting their newer, more progressive IP.
Almost all of the Secret Warriors are characters who've been reimagined or created specifically to make Marvel feel more inclusive, but a number of them have really only been able to shine within their own comic books. Because comics publishers tend to focus on advertising their bigger books associated with legacy characters, the newer folks are often left with virtually no promotion. If nobody knows about a book, nobody buys the book, eventually the book gets canceled, and then people blame the book's cancellation on the idea that people don't want to read stories about women, people of color, and queer folks.
G/O Media may get a commission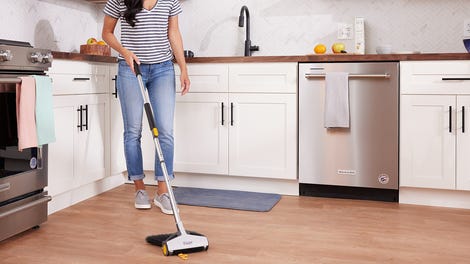 BOGO 50% Off
Flippr - BOGO 50% Off
The key to giving staying power to newer queer characters and characters of color like America and Patriot is putting them front and center in properties like Secret Warriors. This kind of increased visibility for these heroes is a step in the right direction for Marvel and one can only hope that the company keeps moving that way.
[BuzzFeed]