Zack Snyder is coy about General Zod, but he's got a clear idea for what he wants to do with Superman. Plus more on the "Brad Pitt in Super 8 rumor," and Bruce Willis talks two very different superhero movies!

Superman Reboot:
It's been rumored that General Zod will be the villain in this movie. When asked about this, Snyder said "For now it's just a rumor"...which doesn't really mean anything, if you think about it. Moving on, he explained what he wants to do with Superman:
I think that you have to do your best to describe this world and that the character of Superman needs to be relevant again, without disrespecting his mythology. That's my goal.
Super 8:
Brad Pitt was spotted in Boston yesterday filming scenes for Moneyball. That means, if he ever was in West Virginia filming for Super 8, it can't have been more than a cameo, and most likely didn't happen at all. [Splash News]
G/O Media may get a commission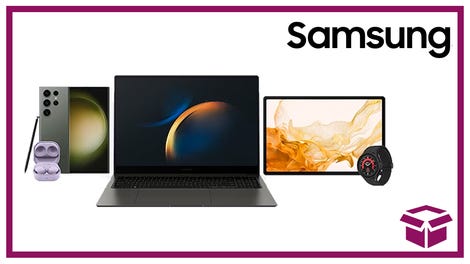 24 hour deals
Discover Samsung - Daily Deal
On a much more definitive note, composer Michael Giacchino, who has scored Up, Star Trek, and Lost, among others, is doing the music for this J.J. Abrams production as well. He also is composing the score for John Carter of Mars and Mission Impossible 4. [/Film]
Judge Dredd:
Karl Urban explains why this will be the definitive Judge Dredd adaptation:
"The Dredd story we are going to tell is really a day in the life of Dredd as he puts his rookie through her paces to determine whether she's going to make it as a judge. It's certainly going to be a high-octane, action-fueled kind of a film. I feel very confident that this is going to be the 'Judge Dredd' movie that audiences have been waiting for since 1977. I say that because we've got (Judge Dredd co-creator) John Wagner on board and he's 100 percent behind what we are doing. I think we're just going to be a lot closer to the source material than any other version that's been made."
For more on Judge Dredd and Red, including confirmation that he won't be taking his helmet off as Dredd, check out this interview on Attack of the Show:
Click to view

Contagion:
Iconoclastic auteur Steven Soderbergh's film about a plague outbreak is reportedly adding Alien vs. Predator actress Sanaa Lathan to the cast as the wife of Laurence Fishburne's Dr. Ellis Cheever. Aside from Lathan and Fishburne, the ridiculously overstuffed cast includes Matt Damon, Kate Winslet, Gwyneth Paltrow, Marion Cotillard, Jude Law, Breaking Bad star Bryan Cranston, Elliot Gould, star of the definitive 1995 Pride and Prejudice miniseries Jennifer Ehle, and, just because Soderbergh loves a challenge, hipster comic Demetri Martin. Somehow, I doubt this will be boring, if nothing else. [Variety]
Fantastic Four Reborn:
Bruce Willis says he hasn't been contacted to voice an all-CGI Thing in the new Fantastic Four movie, but he says he likes the idea:
"It's a rumor, but I love rumors. I haven't gotten that call yet. It's a good rumor, though. I like that film. It's a good comic, as well."
Unbreakable 2:
From the same report, Willis said he doesn't want to put M. Night Shyamalan on the spot and force him to make a decision about a new film, but he feels a lot of people would like to see a sequel to the original, and that he is definitely one of them. [Splash Page]
Transformers 3:
The Bumblebee car unintentionally crashed into a Washington DC police car the other day, so Michael Bay is going to take his lemons and turn them into explosive, pyrotechnics-enhanced lemonade by writing Bumblebee's crash into the movie. [Transformers News]
Update: according to the same link, no he isn't.
Harry Potter and the Deathly Hallows:
A new trailer is out:
Breaking Dawn:
A whole bunch of new cast members for the final movie have been officially announced. Check out the link for the complete list, but the biggest name is probably Lee Pace of Pushing Daisies fame, who is playing American nomad Garrett. Actually, I'm most interested in the new character Alistair, who is "a nomadic vampire from England [with] a misanthropic, brooding personality and a deep mistrust of all authority." That's such an accurate depiction of me it's downright spooky - shame they misspelled the name though. Alasdair is spelled with a "d", people! [ComingSoon.net]
Fringe:
Lance Reddick explains what he sees as the crucial differences between Broyles and alt-Broyles:
Alternate Broyles has a bit more of a street twang to him, I put on a bit more of a Baltimore, South thing. They're both basically the same guy, so they're both really well educated, very smart. One's ex-military, but Colonel Broyles is still full military, he never left the military. I would say that Primary Broyles — I usually just say Broyles and Colonel Broyles — Broyles is more... It's interesting. One of the things that was described to me by our showrunner, is that the alternate universe is much more devastated, physically, but the people are happier and their relationships are better. So that's what I'd say about Colonel Broyles. He's a happier guy. Even though he's a colonel in the military in charge of a division that's basically in charge of making sure that the end of the world is stopped, something is more relaxed about him. He's still married, so he's still happily married.
[Hitflix]
No Ordinary Family:
Here's a promo for the next episode, "No Ordinary Vigilante": [SpoilerTV]
And some promo pictures for episode 5, "No Ordinary Quake": [SpoilerTV] [gallery 5662524]

Caprica:
Here's a couple sneak peeks at the next episode, "Things We Lock Away": Click to view

Click to view

Stargate Universe:
A new sneak peek is out for the fourth episode, "Pathogen": Click to view

And here's a promo for the same episode: [SpoilerTV]
And, just for good measure, some promo photos: [SpoilerTV]

The Sarah Jane Adventures:
Writer and co-producer Phil Ford tackles a number of issues about the show (albeit obliquely), including whether past Doctors could show up, if the show would continue if Elisabeth Sladen left, and whether the cracks in Doctor Who also affected the SJA team. He also explains why Matt Smith makes an appearance this season...and whether he'll come back again:
"We pretty much always knew we were going to bring Matt into the series. And it was wonderful to have Russell [T Davies] come back and write that story. But I'm not sure about bringing the Doctor into every series. We have to remember that this is The Sarah Jane Adventures, and Doctor Who is another show. Crossing the boundary is fun every now and again, but I'm not sure we should do it all the time.

"This was a great opportunity for Sarah Jane to meet the new Doctor - and to meet Jo Grant - so there was a good reason for this story. But I'd be wary of him coming back too much; it just starts to look like a stunt. Schedule-wise for the two shows it can be a logistical nightmare, too. Having said that, I'm sure he'll be back again some time. I hope we see Jo again, too."
He also says that, as good as the upcoming series four, he's even prouder of series five, which they're halfway through shooting. There's a ton more at the link. [The Last Broadcast]
Additional reporting by Michael Ann Dobbs, Charlie Jane Anders, and Katharine Trendacosta.