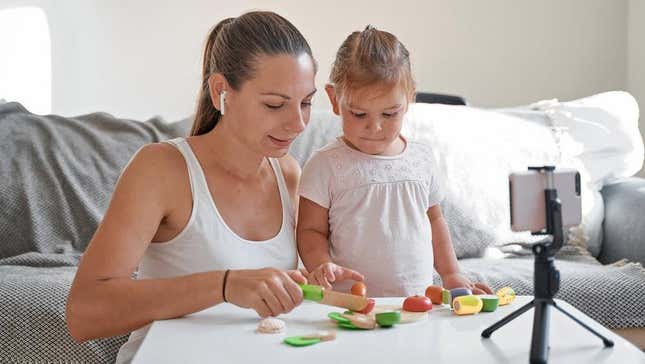 The Illinois Senate passed a bill in March to protect minors under 16 from exploitation by influencers on social media. The House is expected to consider the bill this week, and if passed, Gov. Jay Robert 'J.B.' Pritzker (D-IL) says he plans to sign the bill within the coming months.
The First Things To Do In VR, Part 2
Once passed, the Illinois child protection bill will require influencers to pay children featured in the content a percentage of their earnings. The bill applies to any online platform including public-facing websites, web, digital, or mobile applications, social or advertising networks, amongst others. The platform falls under the bill if the content generates a minimum of 10 cents per view and if the child is featured in at least 30% of the influencer's video content within 30 days.
The money will be placed in a trust account held by a bank, corporate fiduciary, or trust company until the child turns 18 years old, the bill says. If the influencer or vlogger — video blogger — does not comply, the child will have the right to sue and the court may award fees including actual and punitive damages as well as attorney's fees and litigation costs.
The legislation was reportedly spearheaded by 15-year-old Shreya Nallamothu who told AP News she questioned who was looking out for the children featured on social media. ​​"I realized that there's a lot of exploitation that can happen within the world of 'kidfluencing,'" Nallamothu told the outlet, adding, "And I realized that there was absolutely zero legislation in place to protect them." She brought her concerns to Sen. David Koehler (D-IL), who set the legislation in motion alongside Sen. Linda Holmes (IL-D).
If passed, the Illinois bill will be the first of its kind to be instated in the U.S., and Jessica Maddox, a University of Alabama professor who studies social media platforms, told AP it is more important than ever to protect children from being exploited on social media.
"As we see influencers and content creators becoming more and more of a viable career path for young people, we have to remember that this is a place where the law has not caught up to practice." She added that child influencers "are in desperate need of the same protections that have been afforded to other child workers and entertainers."
The Illinois bill addresses a larger issue of social media influencers using children as subjects in their content to bring in viewers, which ultimately generates revenue, but children are not always compensated for the roles they play in the content. "As legislators, it is our job to be the voice for the voiceless – including the future generation of children," Holmes said in a statement on the Illinois Senate Democratic Caucus site. "In this digital age, parents should not be able to profit off the work or rise to fame because of their children. It's no different than child television stars having protections."