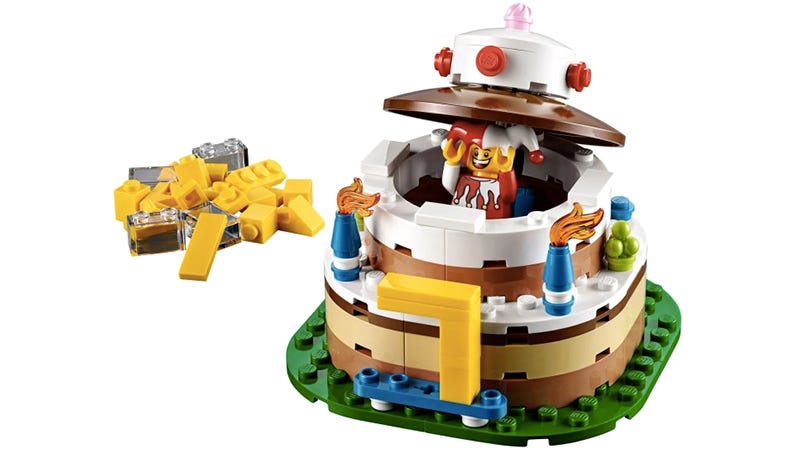 There's nothing like hundreds of calories worth of cake and frosting to make you feel even worse about growing older. So the next time you celebrate the anniversary of your birth, why not ask for Lego's new festive Birthday Cake set instead of the real thing?
Official pricing and availability aren't known yet, but the new 120-piece set comes with a Minifig Jester that hides inside, plenty of inedible cake-toppers, and enough extra pieces to create the numbers 1 to 99. Because if you've actually lived long enough to turn 100, you shouldn't have to worry about your calorie intake any more. [Brickset via The Brick Fan]
---
You're reading Leg Godt, the blog with the latest Lego news and the best sets in the web. Follow us on Twitter or Facebook.