You have to marvel at the way Leica dives in to things unapologetically, even when its choices seem like those of a madman. Consider the Leica SL, an entirely new full-frame mirrorless camera. Bundled with a lens it runs over $12,000 and it weighs more than some small boulders. I got to use it for a weekend, and here's what it's like.
Leica is famous for its M series cameras, those classic rangefinders with manual focus and timeless looks. But clearly it is thinking to the future by developing new and modern cameras that aim high in terms of performance and, well, price. The results have been mixed (the blah Leica T and the awesome Leica Q).
The latest is the SL. It's a big huge ol' thing with a 24 megapixel full-frame sensor. It uses a new SL mount for which there are three native lenses: a 24-90mm f/2.8-4, a 90-280mm f/2.8-4, and an upcoming 50mm f/1.4. They are all rival the size and weight of Germany itself.
There's no doubt that the SL is a high performance camera. In my time shooting with it, I was really impressed with the level of detail produced by the 24-90mm lens and the low light abilities of the sensor. It's not any giant step forward from today's leading DSLRs or mirrorless cams, but it holds its own. It even shoots some really beautiful 4K video in good light, but with a cropped portion of the sensor. Dim light is another story, where quite a bit of muddy noise comes through.
G/O Media may get a commission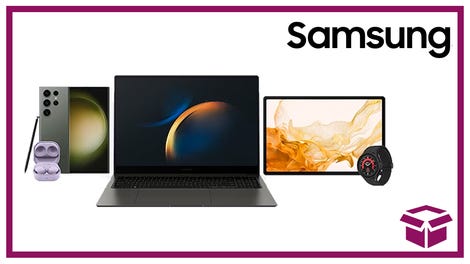 24 hour deals
Discover Samsung - Daily Deal
At ISO 6400:
Focusing is fast, but even though Leica claims it has the fastest focusing of any full-frame mirrorless, it is pretty clearly not as fast as the recent Sony A7r Mark II or A7s Mark II. The difference was enough to for me to notice in casual use, especially in low light. The SL shoots 11 fps bursts, is weather resistant, has dual SD card slots, and a really lovely and large electronic viewfinder.
But really we need to talk about the physical makeup of this thing. When I first picked it up in front of a room of Leica execs, I had to swallow hard to stop from shouting "holy fuck this is heavy." This isn't a DSLR, remember. It's a mirrorless camera—the existence of which is primarily to make quality cameras that are small and light. Oh well! The biggest offender is the 24-90mm f/2.8-4 lens. It's heavy artillery. The optical quality is outstanding, yes. But it's enormous.
Don't get me wrong. The SL is very attractive to look at. It's minimal approach is handsome, but does make for a steep learning curve. The buttons are completely unlabeled and work dissimilarly to most popular cameras. It's the same user interface as the Leica S, apparently. One terrific standout is the little rubber joystick that moves around your focus point. Man, I love that thing.
The Leica SL is highly capable. I just truly don't understand who it's for. Any professional who doesn't mind carrying the weight of multiple bricks will surely choose a DSLR with more lens options and controls. Any non-professional who wants something even somewhat portable is going to go with the better-performing and much much (MUCH) cheaper Sony A7 series, Fujifilm X series, or Olympus OM-D series.
The SL will land at $7450 for the body, and $4950 for the 24-90mm lens (!!!). If you want to save a bit you can use the SL with M-mount manual focus lenses with an adapter, or Leica T lenses which will crop to APS-C size when used.
Look out for this freak of nature early in 2016 in November.
---
Contact the author at mhession@gizmodo.com.