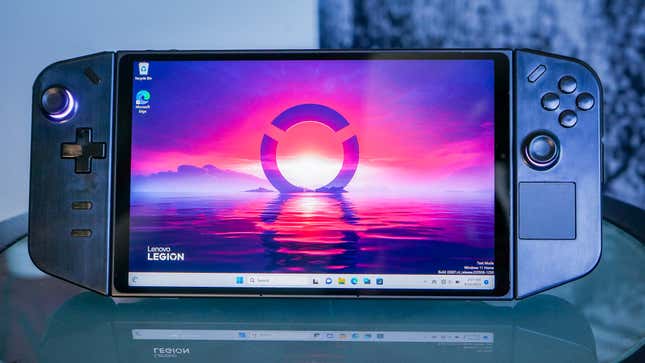 Lenovo introduced its first Windows gaming handheld device today, the Legion Go. The Steam Deck-like mobile console runs standard PC games on its compact display and has a pair of Nintendo Switch-like removable controllers. It also joins a few other Legion-branded products in the fanfare as the company unveils its latest at IFA 2023 in Berlin.

Meet Microsoft's New Surface Laptops
The Lenovo Legion Go starts at $700. It features an 8.8-inch QHD+ PureSight gaming display with a 16:10 ratio. On Lenovo laptops, the PureSight display dynamically switches between color profiles based on the content you're consuming, though it's unclear if it'll function the same way on the Legion Go.
Hands-on: Lenovo Legion Go
Hands-on: Lenovo Legion Go
It has a maximum of 500 nits brightness, a little brighter than the Steam Deck handheld. The display also supports adjustable resolutions from 1600p to 800p, and you can switch between 144Hz and 60Hz refresh rates if, for instance, you're trying to save battery life. The device has a 49.2Wh capacity battery—a little more than the Steam Deck and the Asus ROG Ally. Lenovo also enabled Super Rapid charging, which can replenish 70% of the battery in about half an hour.
Read more: Lenovo Legion Go Vs. Steam Deck
The Legion Go is available with up to an AMD Ryzen Z1 Extreme processor and up to 16GB of RAM. You can also choose up to 1TB of storage, and there's an additional expansion slot for up to 2TB of extra space. It's good to see options available.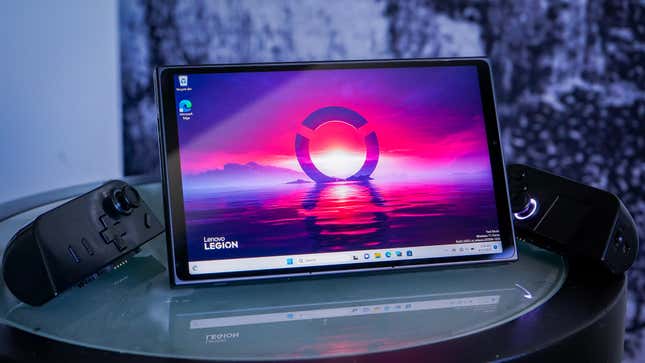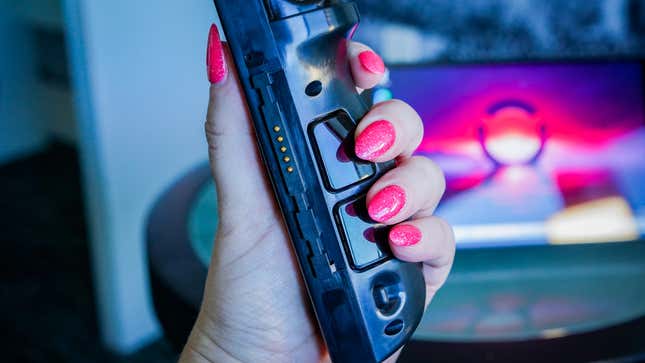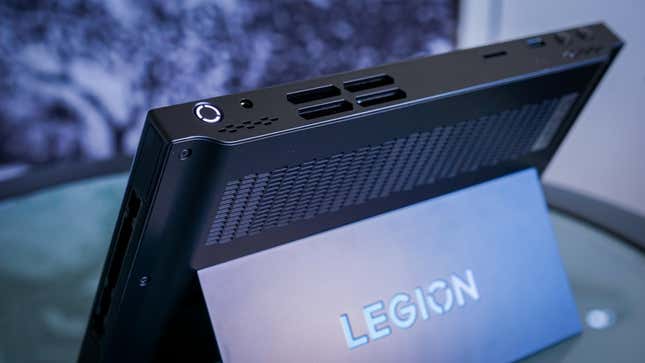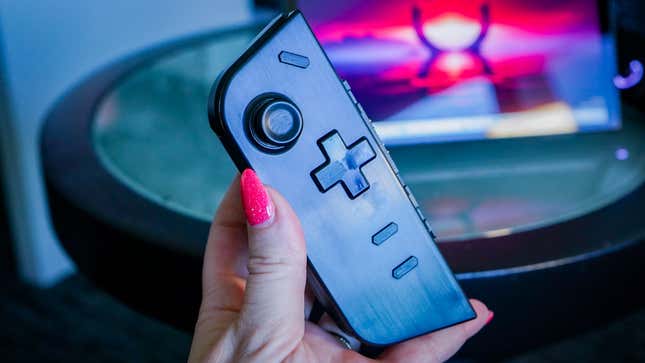 I got to hold the Legion Go and feel what it'd be like to sit on the couch with it. The Legion Go's hall effect joysticks purport "minimal dead zones" and even poke at the Nintendo Switch by claiming there's "no joystick drift." The controllers feature an integrated trackpad, D-pad, angled mouse wheel, and ten mappable shoulder buttons, triggers, and grip buttons—I was surprised at how easily my slender fingers could access them all. Both controls can be detached from the display, and the right controller can be used like a mouse to help increase speeds in games like first-person shooters.

Read more: See more of the Lenovo Legion Go
Since this is a device for gaming on the run, the Legion Go includes two USB Type-C ports to charge the device and plug in an accessory simultaneously. There's also Wi-Fi 6E compatibility and Bluetooth 5.2 support built-in to connect a favorite pair of fancy headsets.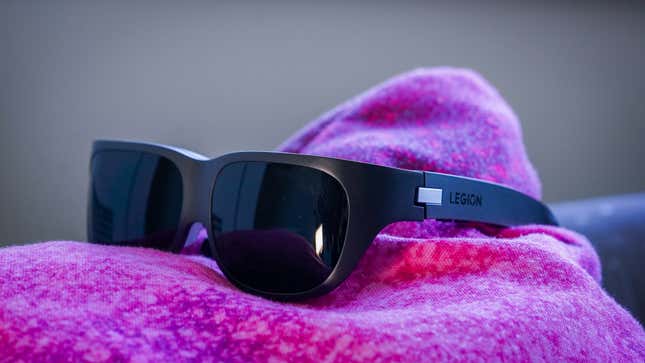 If you decide to use the Legion Go on a semi-public area like the plane, you can bring a pair of Lenogo Legion Glasses for an additional $330. The spectacles offer a personal big screen within the privacy of the glasses. They have Full HD resolution with a 60Hz refresh rate and built-in speakers. The Legion Glasses are compatible with most Windows, Android, and Apple devices with USB-C.

Lenovo's first laptop with integrated water-cooling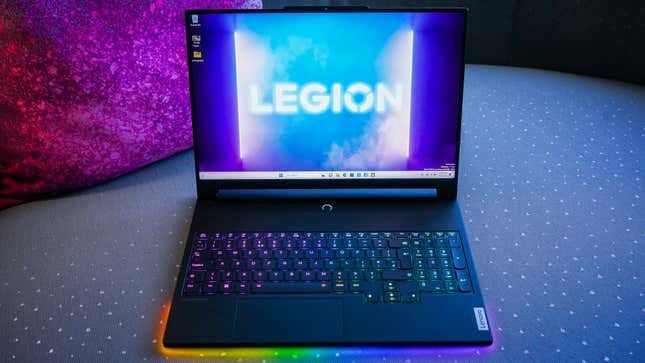 If handhelds aren't your thing, Lenovo also announced the Legion 9i with an integrated liquid-cooling system. The Legion 9i's forged carbon cover is one of the more unique laptop aesthetics I've seen. The laptop is the first 16-inch device in Lenovo's ecosystem and the first to feature a self-contained cooling system, developed partly by Cooler Master. The cooling system accompanies a triple-fan air cooling system with its own intake vents.

The Legion 9i boasts Lenovo's PureSight MiniLED display with up to 165Hz variable refresh rate. It runs Intel's 13th-gen Core i9-13980HX processor with up to 64GB of RAM, and you can get it with the NVIDIA GeForce RTX 4090 Laptop GPU. Lenovo's per-key RGB keyboard is ready to customize. It joins a 99.99 Whr battery, which charges with the included 330W charger or 140W USB-C power brick. The Legion 9i is also available in October, starting at a whopping $4,400.