You have problems. I am the solution. For two hours I will reveal your hidden solutions, shine a guiding light through the tangle of love, and help you find drivers for your USB devices. In real time. This has begun.
While my oracular acumen is second to—wait, I must divine—only 312 others currently on this sphere, I am but a mortal, with a supermortal's limitation. Thus I may call on you, the audience (or "crowd," if you work as a social marketing bullshitter), for answers that I am too busy, too ignorant (by choice!), or too lazy to answer.
If you have a problem that must be solved in the next 120 minutes, email a succinct encapsulation of your predicament to "askgiz@gizmodo.com", where it will be considered and summarily addressed or dismissed.
As this is the first edition of this permutation of Ask Gizmodo, I have "primed" the "pump" by opening the floor to my Twitter follower "army," currently operating at 0.0011 "Biebers".
Q. A. Lima (A. is his or her initial! That this makes "Q" & "A" is only happenstance!) writes: Don't wanna pay off-plan price for a new phone; don't wanna sign up for a contract either.
G/O Media may get a commission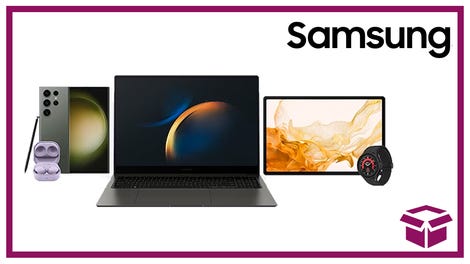 24 hour deals
Discover Samsung - Daily Deal
THE ANSWER FOLLOWS — It is time for you to move to a prepaid phone or "burner" which are sold at Wal-Mart (I refused to kill a perfectly good hy-phen) or your local bodega-class retailer. I suspect you will not find this answer satisfactory as all those phones are total shit.
HOWEVER it has come to my attention that Cricket has recently started selling a reasonably priced, moderately not-covered-in-its-own-filth Android phone, the Huawai (God Huawai) Ascend for $130.
---
BREAKIN' ALL THE HRULEZ
---
Q. Jake MG says his problem is "IBS and intellectual superiority. Please help."
THE ANSWER FOLLOWS — MENTOR YOUR BOWELS IN CHESS. You will be blessedly inferior once they master "Gentleman's Checkers"; upon winning your bowels will have something to believe in after all.
---
BREAKIN' ALL THE HRULEZ
---
IT HAS COME TO MY ATTENTION THAT I TRAVELED TO THE COFFEE SHOP WITH YESTERDAY'S UNDERWEAR STUFFED BEHIND ONE KNEE OF MY JEANS. What can we divine from this portent? THAT YOU MAY ASK QUESTIONS IN THE COMMENTS. I may even respond to them.
---
BREAKIN' ALL THE HRULEZ
---
DO YOU NEED ME TO SPEAK TO SOMEONE ON THE PHONE? If they are a person and not a corporation to whom you must send a message but have not the scrote, I am available for PROBLEM SOLVING BY BELL'S CURSE.
---
BREAKIN' ALL THE HRULEZ
---
Q. Sabriel Hand (I know!) writes: "I dont have a fancy Celestial Dragon like Temeraire to help fly me from Macau to Istanbul and since I was curious about the distance and landscape involved in such a journey as I listen to Naomi Novik's third book whiling away drudgery at work I thought I might see what geographical path they were taking. Sadly, Google Maps let me down and said that it could not determine the directions from Macau to Istanbul. Please help, Giz!"
THE ANSWER FOLLOWS — A martially trained dragon flies as the crow...THROUGH THE SKY. If you do not have a dragon and are not traveling with a musket, you may get from Macau to Istanbul in 15 hours, 35 minutes. As it is known that dragons fly at one third the speed of modern commercial airliners, it would appear the distance is approximately ONE HALF OF ONE PLANET.
---
BREAKIN' ALL THE HRULEZ
---
Q. Michael Petrucci (world's greatest progressive rock drummer) asks: "What kind of screwdriver is needed to take the back off the new iPhone 4?
THE ANSWER FOLLOWS — THE FIVE STAR TORX, readily available from a variety of online vendors for less than a fiver.
Q. Michael Yin asks: "How do I pay tickets for their face value instead of also paying the TicketMaster convenience charge and order processing fee?"
---
BREAKIN' ALL THE HRULEZ
---
THE ANSWER FOLLOWS — USE A SCALPER.
---
BREAKIN' ALL THE HRULEZ
---
Q. Will Fanguy (nee Young Willie Fanboy) writes: "So how do I explain to my girlfriend that I just bought an Android phone off-contract when that money was supposed to pay for our Christmas vacation? Yes, this is time-sensitive. I have to go home eventually!"
THE ANSWER FOLLOWS — CALL HER FROM "PRISON," where you had been locked up for a CRIME YOU DID NOT COMMIT. A simple unpaid parking ticket perhaps. IT WAS ALL A MISUNDERSTANDING you will explain to her later, but you did unfortunately have to use the vacation money to pay your fine. But you got the phone in jail from your pimp.
---
BREAKIN' ALL THE HRULEZ
---
Q. Jim Ulrich writes: "If Intel was still using the x86 designation for the processors like they did in the past (286,386, 486, etc), where would they be now? 1086? 1286?"
THE ANSWER FOLLOWS — TECHNICALLY THE PENTIUM was a "586", which would make the Pentium 4 a "686", the Pentium 5 a "786", and the Pentium M the "N86". ALL OTHER MODERN PROCESSORS are now known internally at Intel by the designation "x87".
---
BREAKIN' ALL THE HRULEZ
---
Q. Michael "No Star" S. writes: "Lost my star a few months ago after I slipped up and made a dumb comment. It's been a while and I can't seem to get it back. Life as a "gray" commenting on Gizmodo has proved to be difficult and often dull (except when commenting on #whitenoise). Can you use your magical powers to make me a star commenter yet again?"
THE ANSWER FOLLOWS — I COULD.
---
BREAKIN' ALL THE HRULEZ
---
Lonely Library Boy writes: "So there's this girl at the library who is super cute and always smiles at me when she walks by. I want to talk to her but I don't know how to start the conversation. I don't want to come on too strong or weird or anything. Please help!"
THE ANSWER FOLLOWS — IT IS TOO LATE FOR THIS ONE. Having spent wistful hours thinking about making babies in or around her body, you have already "psyched" yourself out of the game. It is probable she ALREADY NOTICED YOUR CREEPERING. At this point you point you will never be able to copulate with her, so put her heaving, book-bound breasts from your mind when you today stop her, point to your book and ask, "Do you know how to say this word?" THE WORD WILL BE "BUTTER".
---
BREAKIN' ALL THE HRULEZ
---
Q. Chris "Ach and Loch" Ness writes: "If I bought a POS Toyota instead of a jeep, will I ever feel like a man again?"
THE ANSWER FOLLOWS — IS IT A HILUX OR SIMILAR? If so then you are in the clear. Even the rattiest old Toyota pickup is a truck worthy of even the brawniest man. IS IT A COROLLA? Well, okay, hrm. AT LEAST YOU DID NOT GET A JEEP LIBERTY I GUESS.
---
BREAKIN' ALL THE HRULEZ
---
Q. jbrooks2 (the Third) writes: "Where is that mythical way to hack a TI - 84+SE that has been talked about so many times?"
THE ANSWER FOLLOWS — INSIDE YOUR PLAYSTATION 3 APPARENTLY.
---
BREAKIN' ALL THE HRULEZ
---
Q. Jason Williams writes: "I'm a journalism student at the UO and want a job working in the tech-journalism world but I also want to live in Portland. Any suggestions on how to make that dream happen?"
THE ANSWER FOLLOWS — FOOD SERVICE IS A FULFILLING AND HONORABLE CAREER PATH. Also I need an intern! Please send me details describing the degree to which you are willing to go to get a favorable letter signed by THIS VERY TYPIST and exactly what variant of massage at which you excel.
---
BREAKIN' ALL THE HRULEZ
---
Q. T.J. Tj "Copy-and-Paste This One" Booyzen writes: "Christmas is Coming and I'm not sure if i should get an iPad or wait. If I wait then I'll get the money for christmas and then I can buy the iPad 2 in January / February. If I get it for christmas then a month down the line there may be an Unbelievable amazing iPad 2 that i cant have...
THE ANSWER FOLLOWS — IT APPEARS YOU CAN ALREADY TYPE LIKE YOU ARE USING A TOUCHSCREEN. In light of this I would suggest waiting. The iPad 2 will be better, it is certain. FOLLOW WOZ'S LAW: IF SIX MONTHS OLD iPRODUCT BE THEN WAIT FOR NEXT YEAR'S CERTAINLY. (UNLESS YOU ARE THE WOZ IN TRUTH FOR CERTAINLY THOU BOUGHTEST TWO.)
---
BREAKIN' ALL THE HRULEZ
---
Q. Jonathan Chetner writes: "I'm leaving for a trip to Patagonia tomorrow and just bought myself a Cannon s95. How do I learn how to use it to the best of its abilities in the next 10 hours before my flight?"
THE ANSWER FOLLOWS — KILL A HIPPIE. But not one from your own coven! Then—using ample light—take the same picture using differing settings, viewing each on your computer to determine the subtleties of each. Also look into THE RULE OF THIRDS. Photography is much like painting: try to view what the camera is seeing, not what you see, which is the HOLLOW EYES OF A HIPPIE GHOST!
---
BREAKIN' ALL THE HRULEZ
---
Q. JT writes: "I've got an unlocked (yes, legally through my carrier in Norway, no fancypantz unlocking) iPhone 4 and I now live in New York. I need a sim-card that suits iPhone-phone-use the best WITHOUT a contract."
THE ANSWER FOLLOWS — OKAY JUST BUY ONE THEN. T-Mobile sells unlocked, prepaid SIM cards I believe. But be sure to go to an OFFICIAL T-MOBILE STORE. The third-party phone stores in New York City are operated by recalcitrant revenants who curse all reality for the pain of existence. WHICH IS WHY THEY SO OFTEN HAVE MOUSTACHES.
---
BREAKIN' ALL THE HRULEZ
---
Q. Tom Morgan of Belfast writes: "My Monster Turbine earphones have packed in. What should I replace them with? A note - they should be noise isolating to the point of being able to ignore the pipe bombs and hand grenades being thrown around town at the moment. No jokes.
THE ANSWER FOLLOWS — SEND THEM BACK TO MONSTER and request replacements. Headphones should not be disposable products and it's high time we stop pretending it's okay for them to wear out every year. WRAP THEM AROUND A LIVE GRENADE.
---
BREAKIN' ALL THE HRULEZ
---
Q. Jonathan Keys writes: "Can you tell me or find the correct lyrics to the song "Rusty" by Southern Death Threat? (not the lame attempt by someone on Yahoo! Answers)"
THE ANSWER FOLLOWS — ONE WORD COMPRISES THE ENTIRETY OF THE LIBRETTO: "WATERMELON". However, it is said in a SOUTHERN ACCENT!
---
BREAKIN' ALL THE HRULEZ
---
Q. Benjamin Ellison writes: "I'm looking for a mini wi-fi or BT video camera I can use as a rear view/backup cam and monitor with my Android phone."
THE "ANSWER" FOLLOWS — That sounds like a job for a hack, since it is unlikely most cheap backup cameras will also have any sort of IP-based broadcast mechanism. HOWEVER I think that is a fantastic idea and I am now curious myself.
---
BREAKIN' ALL THE HRULEZ
---
Q. Thomas Pilson writes: "I am running Goldmine 6.7 from FrontRange Solutions. I would like to sync my Microsoft Outlook contacts with this version of Goldmine, however, I would like to keep my "personal" contacts and my Goldmine contacts from mixing. I would then like to sync them with my Droid X and keep my personal, business, and Goldmine contacts all seperate. Is there anyway I can do this, and how would I go about doing this?"
THE ANSWER WILL FOLLOW — TK
---
BREAKIN' ALL THE HRULEZ
---
Q. Pthance writes: "Why is VZW crippling newer android devices with Bing?"
THE ANSWER FOLLOWS — Because Verizon—even more so than AT&T—is the epitome of pre-divestiture-era Bell Telephone dastardility and would take money from Satan himself if his search engine had not already gone out of fashion. ("Jeeves" is the British variation of the name "Lucifer", although in British English the name means "to bring a light sweater".)
It has been Microsoft's M.O. to use their vast stockpiles of cash to buy their way into markets for over two decades. The only difference now is that their favored products are often PRETTY OKAY.
---
BREAKIN' ALL THE HRULEZ
---
Q. Gerardo "The Name That Still Fits On A Floppy" Zamudio writes: "I am currently away from the US. My wife was with me but she went back to finish her schooling. We're still together and I miss her dearly. Can you call her at [REDACTED]and tell her that her husband and the entire internet love her? Thank you.
THE ANSWER FOLLOWS — CONSIDER IT DONE FOR I HAVE DONE IT. You probably should call her as well because she sounded very confused.
---
BREAKIN' ALL THE HRULEZ
---
Q. Bridgitte Tirman writes: "How's that pooch of yours? He sure is cute!"
THE ANSWER FOLLOWS — POOPIN' STRONG. Here is a video of his flaps.
---
BREAKIN' ALL THE HRULEZ
---
Q. Lawrence "I'll Spare You" Chia writes: " I want to get my wife a laptop for Christmas (her current one is over 6 years old), but I have a small budget ~$500. She primarily uses it for internet, Skype and sharing family pictures. What laptop should I get her? Or should I get her a netbook or an iPad?"
THE ANSWER FOLLOWS — THERE IS CONTROVERSY HERE. The iPad is a "hot" item this season and will secure you both bragging "rights". It would meet her THREE NEEDS ably although not simultaneously. Do not buy her a netbook! Down that single-core path lies madness. But consider a SHITTY LAPTOP, which can be purchased for prices under three bills.
---
BREAKIN' ALL THE HRULEZ
---
Q. Andrew Zarate writes: "Whats the fastest hard drive I can put in 2007 17 inch macbook pro?"
THE ANSWER FOLLOWS — AN SSD DUMMY. Or a real SSD. Either way! These are fast SO THEY SAY.
---
BREAKIN' ALL THE HRULEZ
---
Q. Spencer Kaplan writes: "I want to start a website (not blog). I am generally good with computers but have no idea how to code. What website or program would you recommend to design the site."
THE ANSWER FOLLOWS — A BLOG IS A WEBSITE. It is simply a "website for people who have no idea how to code." Start with Wordpress.com's hosted options to start. If you find you have outgrown its capabilities, find a cheap webhost and install the "real" version of Wordpress and get to tinkering.
ALTERNATE: GEOCITIES
---
BREAKIN' ALL THE HRULEZ
---
Q. Austin "Gelatinous" Lang writes: "I'm a D&D Player who recently purchased an iPad. (Damn you TJMaxx for lowering the price!) I keep my D&D 3.5 character sheets on neat little fillable PDFs, but those won't load properly on my iPad. Is there anyway I can store and share my character sheets on the iPad?"
THE ANSWER FOLLOWS — DO NOT RELY on the iPad's sketchy default PDF rendering. Try Cloudreader instead. It's NOT JUST FOR STEALING COMIC BOOKS ANYMORE.
---
BREAKIN' ALL THE HRULEZ
---
Q. Jason writes: "I realize that this is a touchy subject, But could you provide a breakdown of appropriate hot dog condiments broken down by region in the US? Example: When entertaining guests from Chicago, what are the proper condiments to place on the table for their enjoyment? Sub-question: Will they be offended if I use ketchup?"
THE ANSWER FOLLOWS — NEW YORK DOGS: Bathwater and lye. Sprinkle with lovable irony and a gyro. CHICAGO DOGS: Onions, pickles, and a bishop's finger. SOUTHERN DOGS: Condiments vary but replace bun with a scrap of leather. KANSAS CITY DOG: Simmer in BBQ sauce for three days and serve as "Hardly Burnt End". CALIFORNIA DOG: Top with sneers and fog banks. OREGON DOGS: Heap marijuana and mushrooms with cracked pepper and sea salt on a dog made of tofu and pork cheek. Serve through a beard.
---
BREAKIN' ALL THE HRULEZ
---
Q. Bill Jordan CHALLENGES: "I've always wondered why, when an airplane in a movie loses pressurization, it suddenly plummets like a rock. I've even heard of cases in real life where planes lose thousands of feet suddenly, though I've seen planes with big holes in them landed successfully on the news.
It doesn't make sense to me that pressurization should make the plane drop. Bernoulli's effect is the primary lift and that's not affected. Yes, there might be more drag, slowing the plane, but with less internal pressure, the plane is actually lighter.
So, here's my dilemma. I'm a fairly smart, tech-savvy individual who can usually logic things out. I could Google this question, but want to know if someone else is better at logic-ing it out than I am. Without Googling (or Yahooing, …) the answer, can you tell me the truth of this situation. Is the truth:
a) The plane does not, in fact, drop when depressurized.
b) The plane does drop, because:
a. Drag
b. Weight
c. The sound of many screams affects gravity
d. Mystery sauce from drink cart spills on rug, shorting electrical wiring, forcing braking flaps open and ruining aerodynamic integrity.
e. Terrorists"
THE ANSWER FOLLOWS — THE ANSWER IS "A".
---
BREAKIN' ALL THE HRULEZ
---
Q. W. Ani writes: "What do you do when you want to date the girl your roommate is in love with? Keep in mind she doesn't like him.
THE ANSWER FOLLOWS — ROOMMATES COME AND GO but three-night stands last for EXACTLY THREE NIGHTS. Unless you have specifically sworn to your roommate that you will never go after this girl, she is ON THE TABLE.
Follow this plan for success:
1. ASK HER OUT
2. NEVER SPEAK OF IT AGAIN
---
BREAKIN' ALL THE HRULEZ
---
Q. Shaolin Joy writes: "My new boyfriend plays on Xbox and I have a PS3. How do I make him switch to PS3 or are we doomed?"
THE ANSWER FOLLOWS — GET OVER IT. He will be enjoying games with healthy Xbox Live integration. You will be sitting alone playing The Last Guardian. (NEXT YEAR.) In the meantime take the time to reflect that this is really a great problem to have.
---
BREAKIN' ALL THE HRULEZ
---
To quote Jesus: "IT IS FINISHED—OR IS IT?!?"