The Russian-owned blog community LiveJournal previously banned "political solicitation," part of a decade-long effort to censor Russians who were using the platform to criticize the government. Now, LiveJournal's former comic artist has returned from an eight-year absence... bringing back LiveJournal's "Frank the Goat" one more time to protest the site's abuses from the inside.

Back in 2006, indie comic artist (and LiveJournal user) Ryan Estrada really wanted to make a series about Frank the Goat, LiveJournal's longstanding mascot. So, he worked out a deal with the site's owners: He'd make a commissioned comic about the goat with full creative control over the character and story, and in exchange they wouldn't have to pay him for it. For three years, Estrada charmed LiveJournal fans with a variety of stories about Frank and his friends.
"It was a weird experimental series, where each chapter was a different genre. I did a musical, a rom-com, a murder mystery, a kids book, a horror story and others," Estrada told me. "It was a fun way to try new things with a character that had a built-in fanbase."
This was right around when the Russian government was really starting to take interest in the site, as it had grown in popularity among journalists and citizens who were trying to circumvent Putin's censorship of the media. One year later, everything came to a head. A Russian business bought LiveJournal and began the process of moving it over to Russian servers... meaning everybody who used the service (Americans like George R.R. Martin included) were subject to Russian censorship laws. Estrada ended the comic in 2009.
G/O Media may get a commission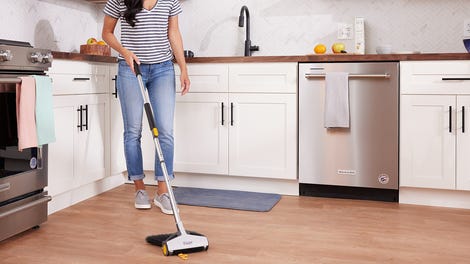 BOGO 50% Off
Flippr - BOGO 50% Off
Estrada recently learned about just how bad Russian control of the site has gotten, primarily from a recent episode of the Reply All podcast. He told me he was appalled to learn how the Russian government was actively censoring anti-government and pro-LGBTQ content, which reportedly included a governor hiring thugs to assault a Russian who was using LiveJournal to spread his message, breaking his fingers so he couldn't type.
"They were doing all this under the flag of a mascot that I may not have created, but that I had given personality to," Estrada said. "The Frank the Goat I know didn't stand for that. I didn't want an outdated comic praising the company under my name to be this sad time capsule that might lead people to believe I support any of it."
When Estrada realized he still had administrative access to his Frank the Goat LiveJournal account, and the contract was never technically canceled, he decided to use his platform to create one final Frank the Goat comic. One that speaks out against what hate and fear turned a beloved site into.
As of now, the comic is still up on LiveJournal. It technically violates the site's rules against "political solicitation," particularly involving LGBTQ representation— but, since Estrada lives in South Korea, he wouldn't face actual prosecution for it. However, he can be kicked off LiveJournal for posting the comic, and the Frank the Goat account can be shut down. In the meantime, it serves as an homage to a community that was once treasured by scifi fans, and later used as a tool to fight for freedom.
"If something isn't right, you should speak up. Use what little scrap of power and privilege you have to raise your voice, even if it is super dumb and involves drawing pictures of goats singing and kissing sheep," Estrada said.