Considering how much controversy has surrounded Mel Gibson, it's still odd how often he gets linked to the Marvel Cinematic Universe. Rumors have swirled about him as an Avenger, a director, and now Gibson himself confirmed a totally different connection—to the role of Thor's father
Speaking to The Guardian, Gibson said he was approached about playing the part. "Yeah, [I was approached] long time ago to play Thor's dad," Gibson said. "But I didn't do it."
That role went to Anthony Hopkins, which is definitely an upgrade purely from an actor standpoint, but is also a totally different version of the character than how Gibson would have played him. Gibson is also 18 years younger than Hopkins, which makes a bit more sense as the father of the 32-year-old Chris Hemsworth (ignoring the fact they're all Norse god anyways). Nevertheless, for one reason or another, Gibson didn't do it.
He also spoke to the publication about the genre in general:
Some are good. Some are kind of funny … 'Guardians of the Galaxy.' Or the first 'Iron Man.' And some of them are just like [retreads]. I mean you can watch them do Spider-Man five times … There is a slight shift in film. But, then again, I think all films are suffering from people not being able to now open them with their name. It's a different kind of business these days.
G/O Media may get a commission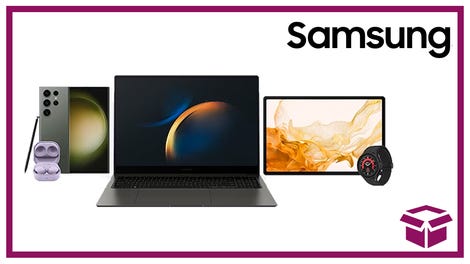 24 hour deals
Discover Samsung - Daily Deal
And as a quick recap, rumors came out a few years ago that Downey Jr. was looking to get Gibson and Jodie Foster into the MCU somehow. Another rumor then said the star wanted him to direct Iron Man 4, if that ever happens. He was also, apparently, considered to be Wolverine.
[The Guardian, H/T Playlist]