Microsoft has secured a $479 million-plus contract with the U.S. Army for Integrated Visual Augmentation System (IVAS) prototypes, Bloomberg reported Wednesday, expanding its relationship with the military and beating out a slew of other companies competing for the contract.

According to the government proposal, the program is intended to "accelerate lethal defensive and offensive capabilities utilizing innovative components." Bloomberg reported the contract could lead to the military buying more than 100,000 augmented reality headsets from Microsoft, positioning the military as a massive consumer of its HoloLens technology. Specifications provided by the military show the devices seem intended for use in active combat roles:
It expects devices to vary from their consumer-grade counterparts in a handful of key respects. In a document shared with companies bidding on the contract, the Army said it wanted to incorporate night vision and thermal sensing, measure vital signs like breathing and "readiness," monitor for concussions and offer hearing protection. It said the winning bidder would be expected to deliver 2,500 headsets within two years, and exhibit the capacity for full-scale production.
"Augmented reality technology will provide troops with more and better information to make decisions," a Microsoft spokesperson told Gizmodo in a statement by email. "This new work extends our longstanding, trusted relationship with the Department of Defense to this new area."
The contract is a notable loss for competitors like Magic Leap, which Bloomberg said was among more than two dozen companies that met with the Army (though whether Magic Leap was ever a real contender is perhaps questionable).
G/O Media may get a commission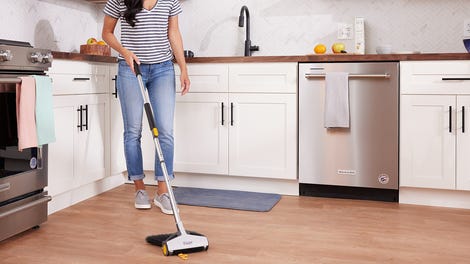 BOGO 50% Off
Flippr - BOGO 50% Off
As Bloomberg noted, news of the contract arrives amid ongoing contention between Microsoft and its employees, who have raised concerns about its bid for the Joint Enterprise Defense Infrastructure (JEDI) contract, a military cloud computing deal potentially valued at up to $10 billion. Microsoft workers have also raised concerns about other contracts with government agencies facing criticism on human rights grounds including the Immigration and Customs Enforcement.
"Many Microsoft employees don't believe that what we build should be used for waging war," Microsoft employees wrote in an open letter last month. "When we decided to work at Microsoft, we were doing so in the hopes of 'empowering every person on the planet to achieve more,' not with the intent of ending lives and enhancing lethality."
The company's president Brad Smith later defended the company's decision to offer its technology for use by the military, essentially citing patriotism and claiming that the company believes "in the strong defense of the United States" through top-notch technology like its own.
Smith also pointed to its ongoing relationship with the Department of Defense, claiming that the bid for the JEDI project was simply an extension of its services to a military that is already largely dependent on its technology. He included a curious tangent that seemed to argue the military should have access to Microsoft's technology because soldiers freed slaves during the Civil War and fought the Nazis:
We readily decided this summer to pursue this project, given our longstanding support for the Defense Department. All of us who live in this country depend on its strong defense. The people who serve in our military work for an institution with a vital role and critical history. Of course, no institution is perfect or has an unblemished track record, and this has been true of the U.S. military. But one thing is clear. Millions of Americans have served and fought in important and just wars, including helping to free African-Americans who were enslaved until the Civil War and liberate nations that had been subjected to tyranny across Western Europe in World War II. Today the citizens in our military risk their lives not only as the country's first line of defense, but often as the nation's first line of assistance around the world in hurricanes, floods, earthquakes and other disasters.
Not sure if there's any perfect way to defend your company's questionable business relationships with the military-industrial complex, but it's definitely not this.