As you may have noticed, there are a million activity trackers out there right now. Most of them are glorified pedometers. The upper tier add altimeters, heart rate monitors, and sleep-tracking to the equation. But what if you don't just want to be reminded to work out—you want to work out better, safer, and more efficiently? Moov might just be the AI coach you've been hoping for.
Welcome to Fitmodo, Gizmodo's gym for your brain and backbone. Don't suffer through life as a sniveling, sickly weakling—brace up and get the blood pumping! Check back on Wednesdays for the latest in fitness science, workout gear, exercise techniques, and enough vim and vigor to whip you into shape.
Disclaimer: This is a crowdfunded item that we have not personally tested. We always prefer to go hands-on with stuff like this, but it wasn't possible this time. We were given a very detailed demo in a video call, and as far as we could tell, it looked legit. That said, crowdfunded endeavors are always best taken with a grain of salt. Buyer beware, and all of that.
Hardware
The Moov is a thin, rounded-disk of a pod, that differs from other activity trackers in that it contains not only an accelerometer, but also a gyroscope and a magnetometer. This allows it to take your real-life three-dimensional movements and accurately reconstruct them in a digital space. From the brief demo I saw, it looked like it worked very well. The pod was moved around, flipped, and rotated, yet it managed to accurately display the pod's position in real-time on an iPad without any lag. It was the first moment where I thought, "Oh, this thing might actually work."
G/O Media may get a commission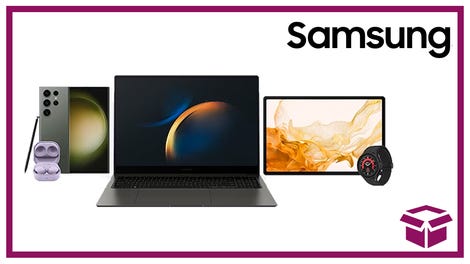 24 hour deals
Discover Samsung - Daily Deal
The Moov comes with a wrist-strap and an ankle-strap, which you'll want to shift between, depending on what sport you're practicing. The pod pops out of one and into the other easily enough. It has a Bluetooth radio to enable communication with smartphones; it also has a built-in battery, so it comes with a USB charger. It's also waterproof enough (IP67) to swim with (though you can't dive with it).
So What Can It Do?
So, yes, out of the box you'll be able to use the Moov as an always-on activity tracker type thing (though you'll probably want to keep it in your pocket, since it doesn't have a screen or anything), but the real selling-point here is that it can help you get better at the exercises you're attempting. Here are a few examples:
Running
Strap the Moov to your ankle, fire up the app, and then run how you normally would. Within the app, you can select different programs, which means you can work on a specific skill. So the Landing program measures the G-forces every time you hit the ground. And the Cadence program will coach you to get you up to 180 steps per minute, saying things like, "Your cadence is too slow," "Your cadence is getting faster," and, "Your cadence is above 180. You're running like a pro!" It sounds kind of cheesy—especially when you're hearing it in Siri's voice—but these can be extremely useful tools for those who are trying to get their running technique down, which is critical to remaining injury-free.
For pros, the amount of advanced analytics it can give you after your run is absolutely insane. Everything from cadence, to landing impact, to left-right bounce. The 15 data fields you see in the GIF here aren't even all of it. For advanced runners or people working with coaches, this is a serious breakthrough. Before this, it was impossible to get this kind of running data without the use of cameras, and, even then, to capture the data over an extended period you'd have to run on a treadmill. With this, you can run outside, just as you normally would, and get an incredibly detailed analysis when you get home.
Boxing
Another mode it will support at launch is Cardio Boxing. For this one, a live video plays of a real boxing fitness coach, and you follow along with her, as you would with any workout video, while she instructs you. At the same time, the Moov (now worn on your wrist) is providing the realtime coaching that the recorded video can't, encouraging you to speed up or change your angle, and letting you know when you're nailing it.
In some ways, the Moov could actually be better than a real, human coach in the room with you, because you can get precise feedback on every single punch, and after the workout is over, it can give you a detailed breakdown of what you were doing right and wrong. "90-percent of your jabs were excellent. The ones you missed were because you didn't rotate your shoulder enough." Stuff like that.
Now obviously, it's somewhat limited in that you're only wearing it on one wrist, so it's pretty much guessing about what you're doing with your other hand. It could still be a powerful too, though.
Other Stuff
The other modes it will launch with are swimming, biking, bodyweight workouts (jumping jacks, push-ups, plank, etc.), and general fitness tracker. You won't get realtime coaching while you swim (for now at least, because not everybody has waterproof iPhone cases and earbuds), but there's some memory on the device, so once you get out of the pool it will sync with your phone, and give you similar data sets (efficiency, cadence, laps, etc).
There are already plans to release a yoga program and one for golf soon after launch, but what's really cool is that they plan on releasing the SDK, so that developers can create more apps for the Moov. You might see one pop up for shooting free-throws, for tennis, or for surfing. This also means it's also not limited to exercise, but developers could create games that use the Moov as a controller, or you could use it to control features in your connected-home (your Sonos volume, or Philips Hue, etc) with gestures.
Research and Such
Moov was founded by Nikola Hu, Meng Li, and Tony Yuan. Previously Hu was an engineer at Apple who also worked on the Xbox's HALO series for Bungie Studios. In addition to working with dozens of runners, pro athletes, and coaches the Moov team used existing research from Irene Davis of Harvard University and Harrison Crowell of the U.S. Army Research Laboratory to get the tracker's algorithms in order. They also worked with researchers on Persuasive Technology and Ergonomics at Stanford University, and certified trainers on boxing, strength, weight training and such at Gold's Gym, combining research to determine the perfect form/stride rate/cadence, etc
"We designed Moov to end the era of the bullshit workout, which is what millions of Americans engage in every day," according to co-founder Meng Li, referring to "good intentions, but inaccurate and injury-inducing actions and poor form. Moov aims to end those experiences and make exercise worth your time and effort."
Lofty goals, for sure, and we won't know how close they can come to achieving it until it hits the market and we test it for ourselves. At first glance, though, it seems like it has a ton of potential. We just wonder if some larger company won't swallow them up before the crowdfunding campaign ends.
Okay, cue cheesy video.
Getting It
Moov is launching its crowdfunding campaign today in the form of pre-orders on its website. They are hoping to raise $40,000 in 30 days, which certainly isn't as outrageous as other campaigns we've seen. The best news is that if you pre-order a Moov during that 30 day period, you can get one for just $60, or two for $100. Again, assuming it can deliver on its promises, that would be a pretty sweet deal. Once the device hits the free market it will retail for $120, which is still pretty reasonable.
Moov has a manufacturer all lined up and ready to go, and from the prototype we saw (again, in a live video demo) it looked like it was working really well. They demonstrated the boxing and running programs, and it seemed like it behaved as it was supposed to. The official ship date is "this summer," but we were told that the first orders should be going out in July. At launch it will be iOS only, with Android compatibility planned for three months later ("early fall").
It's an undeniably intriguing idea, and if it works as advertised, it would be a huge step forward for fitness wearables. Again, crowdfunding skepticism is advised, but even with that in mind, 60 bucks isn't too big of a gamble for something that could be as legitimately awesome as this. I might just fork over the $60 myself. Anybody else? [Moov]