The shining star that was cosmologist and theoretical physicist Lawrence Krauss' long-spanning career continues to dim in the wake of allegations of inappropriate sexual behavior, first reported by BuzzFeed News last month.
(Disclosure: As part of its investigation, BuzzFeed interviewed me about a blog post I published in 2013 that detailed a 2011 allegation against Krauss.)
On Monday, the Center for Inquiry—perhaps the most prominent skeptic and humanist association in the US—severed its relationship with Krauss, who has frequently been a guest speaker at its events and served as a honorary member on its board of directors since 2011. Via a solitary tweet, the CFI linked to its zero tolerance sexual harassment policy, then said, "Serious allegations have been raised regarding Lawrence Krauss, and we suspend our association with him pending further information."
According to the BuzzFeed report, the CFI had been aware of allegations against Krauss since at least 2013. A CFI employee reportedly brought up a complaint of "unwanted sexual attention" she had received regarding Krauss to CFI's then-president Ron Lindsay and asked that Krauss not be invited to a cruise held by the organization in 2014. The CFI invited him regardless.
G/O Media may get a commission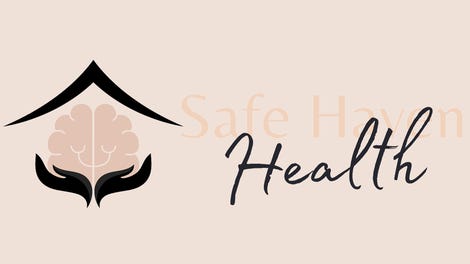 Addiction counseling
Safe Haven Health
The Twitter account of the Richard Dawkins Foundation, which has since merged with the CFI, tweeted the same statement. Richard Dawkins himself, the famed biologist and atheist figurehead who has often collaborated with Krauss, has not commented on the allegations. The organization has not responded to a request for comment from Gizmodo.
Krauss has emphatically denied the allegations made against him, which span more than a decade and include accusations of sexual harassment and nonconsensual groping. Case Western Reserve University, where Krauss was employed from 1993 until 2008, restricted him from its campus in 2008 following complaints of sexual misconduct made against him, reported BuzzFeed.
On Tuesday, Krauss once again denied the allegations in a letter addressed to the Bulletin of the Atomic Scientists—the group responsible for keeping watch over the so-called Doomsday Clock—where he has served as the chair of the Bulletin's board of sponsors. But he nonetheless resigned from the position, stating that discussions with the board had made him understand that his presence "distracts from the ability of the Bulletin to carry out" its work.
And late Tuesday night, Arizona State University—where Krauss is currently employed and leads the Origins Project, a research initiative he founded that explores the origins of the universe and human civilization, placed Krauss on paid leave, pending an ongoing investigation.
"In an effort to avoid further disruption to the normal course of business as the university continues to gather facts about the allegations, Krauss has been placed on paid leave and is prohibited from being on campus for the duration of the review," the ASU statement said, the State Press first reported.
The university, according to its statement, had begun the review soon after it was first contacted by BuzzFeed regarding the allegations last year. From the BuzzFeed article:
But four former employees of Arizona State's Origins Project told BuzzFeed News that Krauss's workplace behavior was sometimes offensive, calling him a "sexist" and a "womanizer."

At a dinner event at the school's University Club in October 2015, for instance, a 19-year-old undergraduate said she was left feeling acutely uncomfortable when he looked at her from head to toe, smirked, and told her he liked the short jumper she was wearing. Two eyewitnesses confirmed her account. In April 2016, an Origins staffer angrily posted on Facebook about how Krauss "suggested that I should dress up like a hula girl while advertising for an event." Another employee was so upset by his behavior that she started keeping a written record of offensive incidents.

"Said he understood why people didn't like to hire women of child bearing age because it isn't fair to have to pay maternity benefit," she wrote in one entry. "Said he's going to buy me birth control so I don't get pregnant and inconvenience him. Asked if I was planning to get pregnant."
The ASU says that no formal complaints about Krauss have been received as of last week.
As Gizmodo reported earlier, a string of scientific organizations and universities quickly blacklisted or disavowed Krauss following the BuzzFeed article. The day after the report was published, Pangborn Philosophy announced that Krauss would not be attending "The Celebration of Science & Reason" event it had scheduled in Phoenix, Arizona. MIT canceled an alumni event featuring Krauss scheduled for later this month, while the American Physical Society said it has disinvited Krauss from speaking at its 2018 meeting held in April.
As of now, however, Krauss is still scheduled to speak at a series of events in Australia and New Zealand later this year, according to The Australian. The events, advertised as a joint conversation with Richard Dawkins, have been organized by the firm Think Inc, but several organizations and universities involved have already pulled their support. The firm did not immediately respond to a request for comment from Gizmodo.