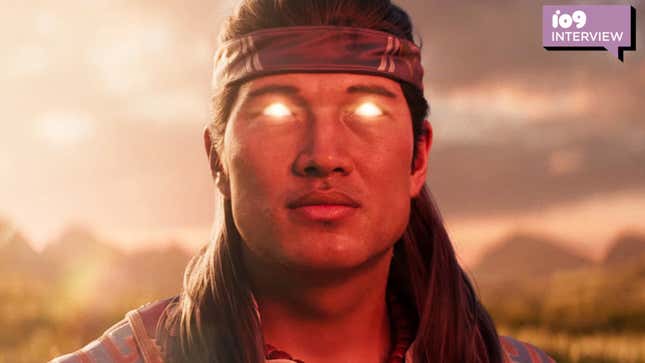 Beginning with 2011's Mortal Kombat 9, NetherRealm Studios has put a stronger emphasis on the narrative of its now 30-year-old fighting franchise. Compared to other big fighters, the series has always had a greater story bent, but the reboot trilogy went all in on that, with substantial events for major players in the series that have both satisfied and frustrated fans.
Star Wars Brotherhood Excerpt: Dexter Jettster Returns
After the time-travel heavy events of 2019's Mortal Kombat 11, next week's Mortal Kombat 1 is winding back the clock to give the entire universe a full-on reboot. The end of MK11 saw series mainstay Liu Kang become the architect of history—and while the upcoming fighter will show the new destinies he's forged for friends and enemies alike, things certainly aren't as rosy as he'd like them to be.
NetherRealm's story director Dominic Cianciolo (who began writing the series with MK9) recently talked to io9, and when asked about if it felt too soon to refresh Mortal Kombat again, said he didn't feel any worry. Trading off between that and DC's Injustice franchise during the 2010s helped avoid fatigue, and it seemed the tides were shifting towards that direction. The idea of using Mortal Kombat 1 as a reset developed over time, but things truly clicked after creative director Ed Boon decided Mortal Kombat 11 gave the reboot trilogy's story arc a natural end. Once MK11 development truly wrapped, the team really finalized their decision, helped by the fact that they knew "we were going to be starting the next decade of MK."

Rebooting any franchise isn't easy, to say nothing of doing it twice. Cianciolo explained that the writing team's goals for Mortal Kombat 1 differed from their aims with MK9—with the latter, they had to hone in on a character's essence and just expand on their previously established foundations. (It also allowed the writers to fix retcons that cropped up from earlier games. See: putting Quan Chi in MK9's redo of the original trilogy, despite his debut title being Mortal Kombat: Mythologies.) For Mortal Kombat 1, they had to go beyond just understanding a character. Now, the goal with new takes on fighters was to "change them while being true to who they are." Being tangibly different was the main goal, yes, but also staying recognizable in a way that would hit for series fans while enticing newcomers to see what all the fuss was about.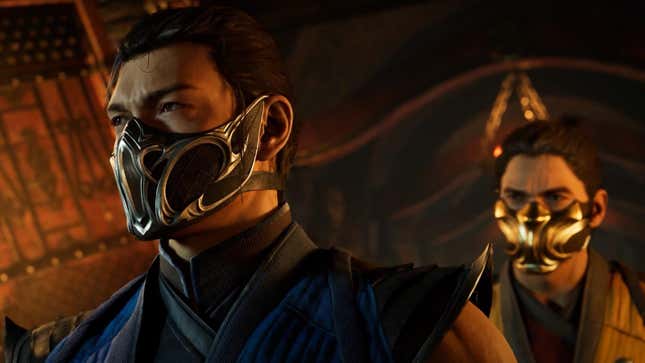 One of the biggest character changes with Mortal Kombat 1 concerns series mascots Sub-Zero and Scorpion, who were longtime rivals in the earlier games and became allies during the reboot trilogy. In Liu Kang's New Era, the color-coded ninjas are now blood related: Bi-Han (the original Sub-Zero) is alive and kicking, while Kuai Liang (who typically inherits the mantle after Bi-Han's death) is now Scorpion, hellfire and all. Cianciolo said making them brothers "[turns] a conflict that was already personal even more personal," and helps them stand out from their previous iterations, where their rivalry is well established and they're both "already born into what they become." By showing their relationship fracture here, NetherRealm has a foundation for Bi-Han and Kuai Liang's relationship to grow and be explored in future games, which feel all but guaranteed at this point.

Choices such as these—and Mileena and Baraka being victims of a disease that turns people into Tarkatans rather than the species being native to Outworld—were framed around the phrase, "What would Liu Kang do?" The mindset helped Cianciolo and the narrative team put a new spin on characters, though they worked to make sure that Liu Kang couldn't be completely omniscient. In that sense, Cianciolo likened Liu Kang to a parent: he can only do so much for all living beings; what they do with their lives is entirely up to them. While he used his position as Keeper of Time to neuter villains like Shang Tsung and Quan Chi, he eventually forsook that to be a demigod and select the champions of Earthrealm (similar to the original Raiden, who's now human in this timeline).
Some differences are more striking than others in Mortal Kombat 1, but there's plenty familiar about it, particularly when it comes to the voices. Several actors who entered the series with the reboot have returned to reprise those roles, such Matt Yang King and Andrew Bowen as Liu Kang and Johnny Cage, respectively. When asked, King admitted he had an idea that a larger reboot was in the cards years ago, given the Aftermath expansion of Mortal Kombat 11 (which King streamed himself playing after its release) ended with Liu Kang becoming a Fire God and taking his first go at recreating the universe. For many, this character turn was well-deserved: the reboot trilogy put Liu Kang in more of a supporting role to focus more on characters like Scorpion and Sub-Zero, who King said have a habit of "pulling the gravity of the whole universe towards themselves."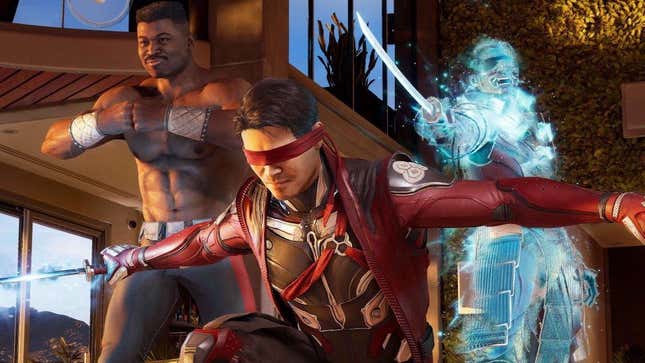 During our interview, King's excitement for Liu Kang's new promotion was palpable, and excited him because of the new narrative possibilities. "Here's the guy who's the nicest guy, who's good in the whole universe," noted King. "Now he gets to sculpt it the way he wants. Great, now what goes wrong? That's a fun question!" And as a Liu Kang fan since the first Mortal Kombat, King had an opportunity to model him on how he believed Bruce Lee would've portrayed the character. Lee's always been an inspiration for Liu Kang, and King was more than happy to bring that forward via both his performance (such as his Hong Kong accent) and the fighter's new godly look, which further reflects the nobility King's tried to imbue in him.
Unlike King, Bowen wasn't in the immediate know about the post-MK11 future, but upon being asked back, he was excited to play another version of Hollywood star Johnny Cage. For Bowen, Johnny's "one of the [most fun] roles I've ever had the opportunity to play," and he's enjoyed working with NetherRealm to grow the characer. One of the things that interested him about the reboot was getting to build on Johnny in a new way that was different from playing an older, more mature version of him (and simultaneously his younger, less mature self) back in MK11. "There's a certain DNA to Johnny that's never gonna change," said Bowen, "but it's always fun when you have a chance to build on a character, and when you can find a new place to go with them."
Bowen joined the franchise with 2015's Mortal Kombat X, which marked a significant turning point in Johnny's life. Not only did he and fellow series veteran Sonya Blade tie the knot, they had a daughter named Cassie, who led a team filled consisting of young kids born from (or related to) other longtime characters like Kung Lao and Jax Briggs. Sonya is a Kameo support character in MK1, while Cassie is completely absent at launch. When asked about returning without those two key parts of Johnny's life, he stated the "ghosts" of previous timelines will continue to be felt, both for Johnny and the Kombat characters overall. Intent on avoiding spoilers, he simply added that players "will get to see the factors that are going to be instrumental in shaping who he is as he goes forward in this universe."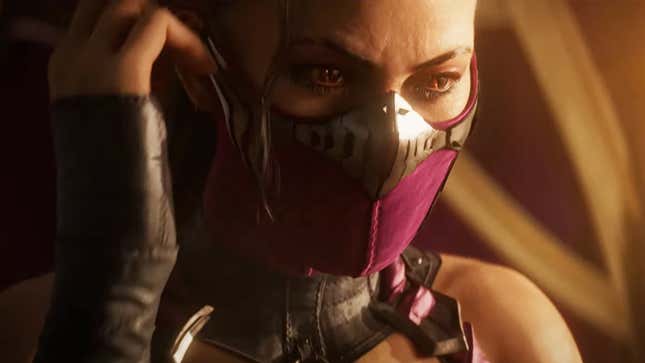 Mortal Kombat is one of those franchises that's in the hearts of its fans, and everyone came into it through different means. Maybe it was playing the original game, or maybe it was much later through installments like Mortal Kombat: Shaolin Monks and Armageddon. However the method, the hope is that Mortal Kombat 1 narratively hits for those who've become invested in this universe and characters over the years. Both King and Bowen were deferential to NetherRealm, with the former saying this new reboot "is done with this real sense of honor" for all that's come before.

"[NetherRealm] just pushes the envelope," added Bowen, speaking to the game's story mode. "It's just elevated to a stellar level. With this game, they're doing shit they've never done before, and I think players will lose their minds. It's amazing."
Mortal Kombat 1 releases September 19 on PlayStation 5, Xbox Series X|S, PC, and Nintendo Switch.
---
Want more io9 news? Check out when to expect the latest Marvel, Star Wars, and Star Trek releases, what's next for the DC Universe on film and TV, and everything you need to know about the future of Doctor Who.