A photo album showing never-seen-before photos of Hitler and the Nazis has surfaced with photos dating back to 70 years ago. Its current owner has no clue who the photographer was, but judging by the level of access he was given, he must have been someone.UPDATED
The NY Times' Lens blog has published some of the images, with the hopes they can uncover some details about this mystery man. Containing photos of Nazis; prisoners in rags standing by their own graves; Hitler standing at a train station; and lastly a beautiful woman who people are speculating might've been the photographer's own wife, it's an intimate look at one of the grisliest events the world has ever seen.
It's unfortunate that the name of the photographer has fallen by the wayside like so many victims of the Holocaust, and that the album has only come to light as its 72-year-old fashion executive owner wants to auction it off to pay for a quadruple bypass surgery. According to the anonymous owner, the album along with 50,000 baseball trading cards were given to him as payment for a cash-loan from a friend's laborer.
While the photographer's identity remains shrouded in darkness, experts have no doubt over his importance, with the United States' Holocaust Memorial Museum's director of photographic reference, Judith Cohen, telling the NY Times that "the photographer was clearly a professional and knew what he was doing. It is possible to it is a personal album of a PK [Propagandakompanie] photographer."
Whoever the photographer was, and however it came into the hand's of the nameless American owner, the NY Times' story and gallery is a fascinating, if spooky, behind-the-scenes look at one of the most inhumane and barbaric periods of man's reign on this planet. [NY Times]
G/O Media may get a commission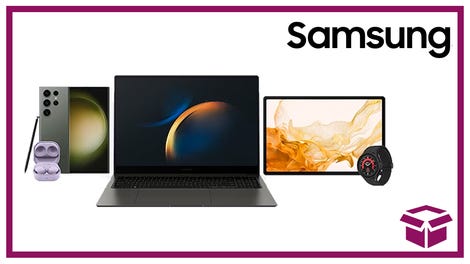 24 hour deals
Discover Samsung - Daily Deal
UPDATED: The NY Times today published an update to their hunt, concluding that the nameless shutterbug is one Franz Krieger, an Austrian photographer who died in 1993. The woman who was thought to be his wife was indeed his love, Frieda, who was sadly killed in 1944 along with their 2-year-old daughter, when the US bombed Salzburg.