This is devastating news. The BBC is reporting that ExoMars — a joint program between NASA and the European Space Agency with Martian missions scheduled for 2016 and 2018 — is on the ropes, owing to America's budgetary woes.
Is this the first scientific casualty of the 2013 budget cuts?
For those of you unfamiliar with it, the ESA/NASA ExoMars program is made up of two separate but complementary missions. The first — scheduled to be launched in 2016 — consists of an orbiting satellite and a lander; the second — scheduled to launch in 2018 — was to feature two new brand new Martian rovers. The two missions would improve our understanding of the Red Planet's atmospheric methane concentrations, and our access to subterranean regions of Mars never before explored, respectively. The primary objective of both missions is to search for biosignatures of Martian life, past and present.
But now, it looks as though NASA could be just days away from officially pulling out of the joint project, depriving the ESA of a major source of financial, technological, and experiential backing.
G/O Media may get a commission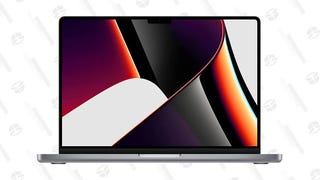 Save $300
2021 14" 1TB MacBook Pro
"The Americans have indicated that the possibility of them participating is now low — very low," said Alvaro Gimenez — ESA's director of science — in an interview with BBC News. He continues:
They are interested, they know it's a very good option for them — but they have difficulties putting these missions in the budget... We have to wait for the Americans to have a definitive say, but we also have to study alternatives.
Right now, it looks like Russia's space agency, Roscosmos, is the ESA's most likely backup plan... but given the country's continuous string of bad luck with interplanetary missions (and Martian missions, in particular), it's unclear if Russia will be able to sufficiently fill the void left by NASA.
Is NASA's withdrawal a sign of things to come? When we spoke with scientists about the effects of the Fiscal Year 2013 budget cuts on scientific progress, they painted a pretty grim picture — one that NASAWatch's Keith Cowing seems to agree with:
"Details of the FY 2013 NASA budget are starting to trickle out," Cowing wrote this morning. He continues:
One of the most prominent changes will be the substantial cut to SMD (Science Mission Directorate) - specifically its future Mars exploration program. Sources report cuts of 50-60 percent in this area.

At the same time, the agency has to eat $1 billion in Webb telescope overruns - half of which will come out of SMD.
"Stay tuned," Cowing concluded. "It isn't going to be pretty."